Editors' picks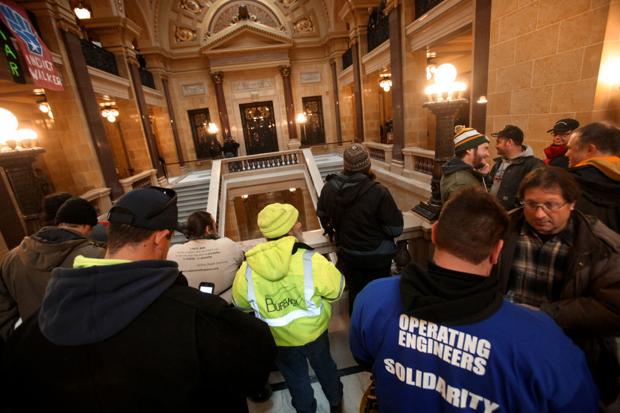 New Kelley Albrecht of Burlington and Irving Smith were removed from the Capitol during the Senate vote on right to work.

New See how Gov. Scott Walker's proposed 2015-17 budget would affect the budgets of state agencies.
New Walker's speech Thursday at a conservative gathering outside Washington, D.C., caused another firestorm for the surging presidential contender.

New Breaking News The controversial project is closing its northern Wisconsin offices. Last year, officials expressed surprise at how many wetlands the land held.
Get weekly ads via e-mail