Featured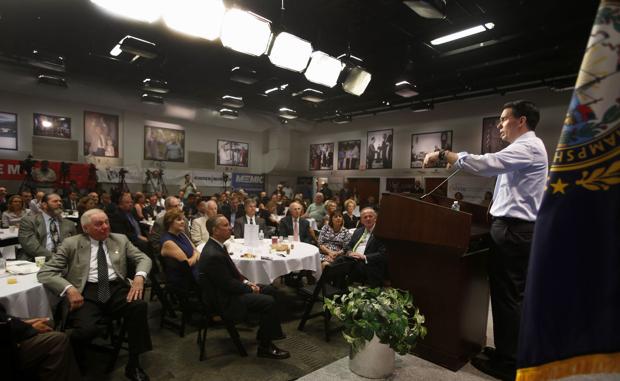 New He seems to lack both the macho charisma the GOP base wants and the intellectual agility a national race demands.
New Gov. Scott Walker on NBC's "Meet the Press" said it's a "legitimate" idea to consider building a wall between the United States and Canada to …

With a considerably more daunting schedule looming in 2016, this season might be UW's last chance to play its way into any national championsh…

Directionally you never know where a balloon is going to go because the wind controls it.

Vote! Today's poll
Loading…
Will Donald Trump cause the Republicans to lose the 2016 presidency?
Get weekly ads via e-mail