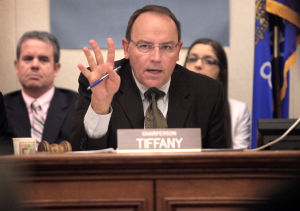 Many say the Hazelhurst Republican is the moving force behind Gov. Scott Walker's proposal to cut the jobs of DNR scientists who focus on climate change and chronic wasting disease.
Get daily Cap Times alerts
Vote!
Loading…
Should a 48-hour waiting period be required for gun purchases from gun shows and online?