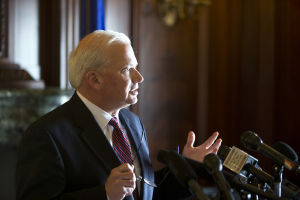 Senate Majority Leader Scott Fitzgerald said he was at the table, along with Assembly leadership and staff for Gov. Scott Walker, for the drafting of a set of provisions passed by Republicans on the Legislature's budget committee that would gut Wisconsin's open records laws.
Get daily Cap Times alerts
Vote!
Loading…
The Green Bay Packers are now the favorites to win the Super Bowl, according to Las Vegas oddsmakers. How do you think they will fare this upcoming season?