The airwaves are filled with "Feliz Navidad" and Mannheim Steamroller over at WOLX/ 94.9 FM. The light poles on State Street glitter with electric snowflakes.
And while Santa's not scheduled to show up at Hilldale Shopping Center until Dec. 1, Dr. Seuss's scheming, grinning Grinch has already been in the building.
Holiday festivities will soon be in full swing in the Madison area, as assorted "Nutcrackers," the annual production of "A Christmas Carol" and "Guys on Ice" jostle for space on local stages.
The Trans-Siberian Orchestra plans to skip Madison in favor of playing Milwaukee on Dec. 29. But Michael W. Smith and Amy Grant are making a holiday-centric concert stop on Friday, Dec. 9 at Alliant Energy Center.
In addition to these events, keep an eye out for holiday movie screenings (like "It's A Wonderful Life" at the Gard Theater in Spring Green, Dec. 9) and even an entire bar takeover of Lucille called "Miracle on King Street" with drinks like "How The Gimlet Stole Christmas."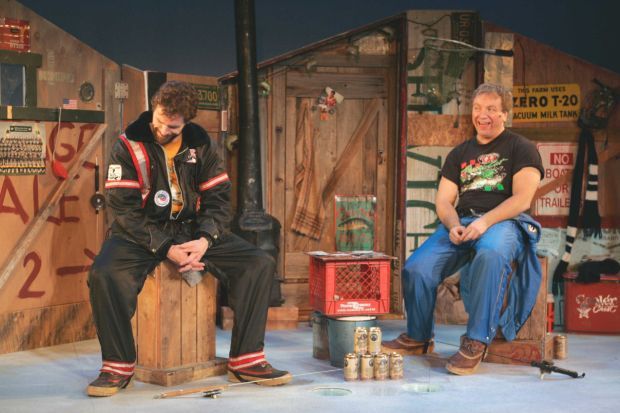 A Madison Symphony Christmas
A lively, fully harmonized carol sing bookends the annual Madison Symphony Christmas concert, set for Dec. 1-3. Grab your Santa hat and come 45 minutes early to sing with the Madison Symphony Chorus in the lobby, then listen to a holiday variety concert featuring local vocal groups, soprano Emily Pogorelc and tenor Eric Barry.
This year's program includes excerpts from Bach's Mass in B Minor and Mozart's Mass in C minor, John Rutter's "Shepherd's Pipe Carol" with the Madison Youth Choirs and several pieces from Leotha & Tamera Stanley's Mount Zion Gospel Choir, including an original called "Christmas Peace."
Friday, Dec. 1, 7:30 p.m., Saturday, Dec. 2, 8 p.m., Sunday, Dec. 3, 2:30 p.m.
Overture Hall, Overture Center, 201 State St.
$18-$90 ($12-$18 student rush)
madisonsymphony.org/christmas; 258-4141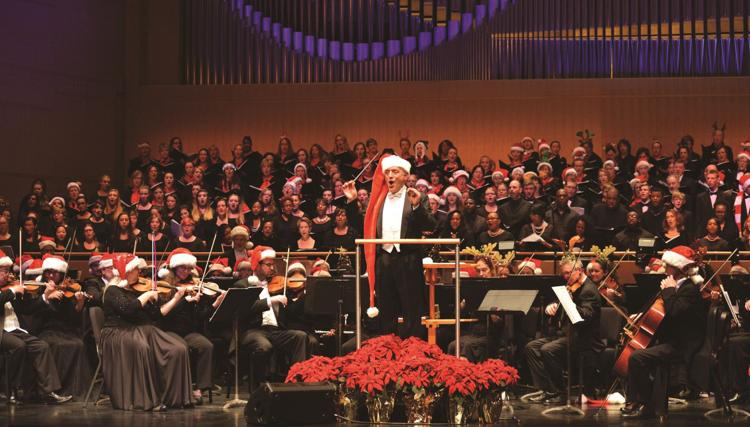 "The Little Matchstick Girl"
For its first holiday show, Central Midwest Ballet chose Hans Christian Andersen's sweet and somber fairy tale, "The Little Match Girl." The Middleton-based company, which just opened a new studio space in October, reprises its holiday show each year at the Bartell Theatre.
Friday, Dec. 8, 7 p.m. and Saturday, Dec. 9, 2 p.m. and 7 p.m.
Bartell Theatre, 113 E. Mifflin St.
$20 adults, $15 children younger than 12 and seniors
cmballet.org/the-little-matchstick-girl
Playtime Productions' "The Little Match Girl"
One of the most poignant stories of the winter season is Hans Christian Andersen's "Little Match Girl."
For Playtime Productions, a touring children's theater company, founding director Teddy Studt and Renaye Leach adapted the tale of how a poor, shivering child finds that with each match she lights, she comes closer to the embrace of her departed grandmother.
Late November/ early December performances from this kids' troupe are set to occur at Waunakee Library, Emerson Elementary School, Mt. Horeb High School, Warner Park Community Recreation Center, most costing $1-$3. Running time is about an hour and the last performance is in Overture's Promenade Hall.
Saturday, Dec. 9, 6 p.m.
Promenade Hall, Overture Center, 201 State St.
$3
overture.org/events/little-match-girl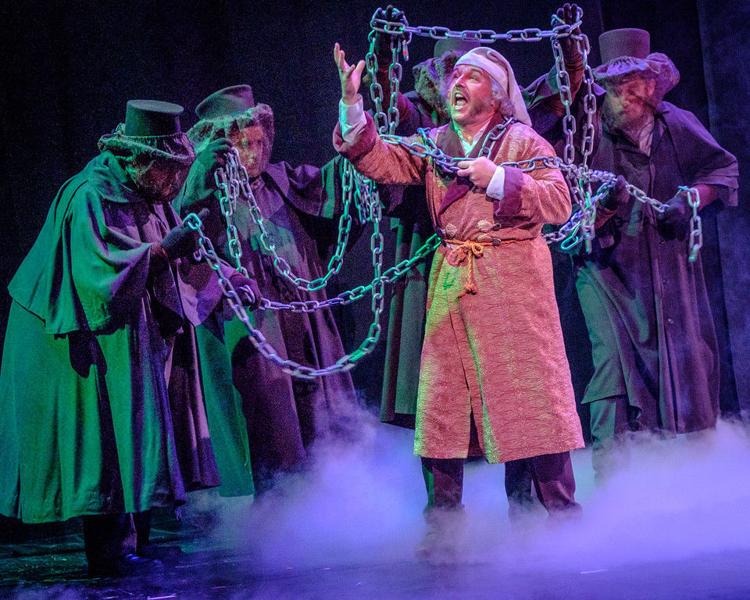 "A Christmas Carol"
Longtime educator and American Players Theatre company member David Daniel stars as the miserly old skinflint Ebenezer Scrooge this December. Children's Theater of Madison commissioned its adaptation of the Charles Dickens story from another APT company member, Colleen Madden, who made careful adjustments in its first few years. APT's James Ridge returns to direct.
This production in Capitol Theater always involves a large cast that spans generations and families. There are traditional carols, Victorian dress, and lighting design by Jason Fassl that one reviewer called "a phantasmagoria of flickering, restlessly moving shadows." It's stunning.
Friday, Dec. 9, through Saturday, Dec. 23
Capitol Theater, Overture Center, 201 State St.
$28-$58
ctmtheater.org/see-a-show/christmas-carol; 258-4141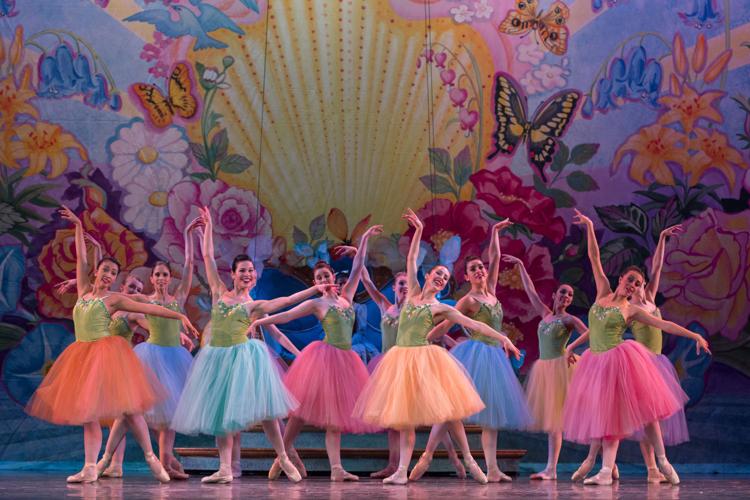 Madison Ballet presents "The Nutcracker"
With a professional corps, 150 dancers, the Wisconsin Chamber Orchestra in the pit and a three-weekend run, Madison Ballet's "Nutcracker" is the biggest and boldest in town. W. Earle Smith choreographed the glitzy show, which in recent years has gotten a costume refresh and some new choreography. Annika Reikersdorfer and Shannon Quirk will alternate dancing the Sugar Plum Fairy opposite Carlos Quenedit and Shea Johnson as the Cavalier.
Friday, Dec. 9 through Tuesday, Dec. 26 (Christmas Eve performance Sunday, Dec. 24, 1 p.m.)
$15-$65
Overture Hall, Overture Center, 201 State St.
madisonballet.org/nutcracker; 258-4141
Nutcracker: The Holiday Classic with a Circus Twist
Tchaikovsky's beloved score provides the backdrop for a holiday performance benefitting the Madison Circus Space and its capital campaign. Featuring circus artists of all ages and skill levels, this family-friendly performance will run about two hours with three performances over one weekend.
Saturday, Dec. 16, 4 p.m. and 8 p.m., Sunday, Dec. 17, noon
Madison Circus Space, 2100 Winnebago St.
$10 adults, $5 kids older than 3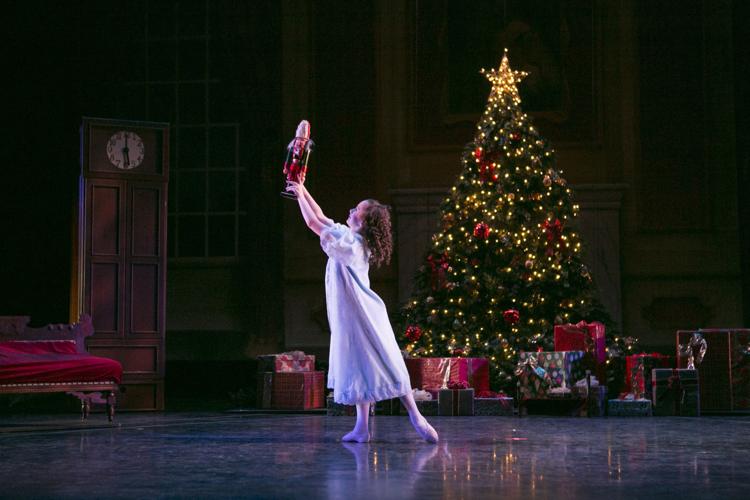 Dance Wisconsin's "The Nutcracker"
Dance Wisconsin's annual production of "The Nutcracker" returns to Shannon Hall at the University of Wisconsin-Madison Memorial Union. A live orchestra, singers from Monona Grove High School and a cast of local dancers bring this performance to life for two performances, a Saturday evening show and a Sunday matinee the weekend before Christmas.
Saturday, Dec. 16, 7:30 p.m., Sunday, Dec. 17, 2 p.m.
$22-$40
dancewisconsin.com, 256-ARTS
Duke Ellington's "The Nutcracker Suite"
In 1960, composer Duke Ellington devoted an entire album to a re-imagining of Tchaikovsky's "Nutcracker Suite." Ellington collaborated with Billy Strayhorn on tunes like "Toot Toot Tootie Toot (Dance of the Reed-Pipes)," "Arabasque Cookie (Arabian Dance)" and a march called "Peanut Brittle Brigade."
Local jazz artist Darren Sterud's orchestra will present the work this holiday at the Brink Lounge, with an opening set by the Beloit Memorial Jazz Orchestra playing a mix of other Ellington classics and big band standards.
Tuesday, Dec. 19, 6-9 p.m.
Brink Lounge, 701 E. Washington Ave.
$10 advance, $15 at the door, $5 students
"Guys on Ice"
Take it from Marvin and Lloyd: when it's 30 below, the best thing of all is a snowmobile suit. The affable fishing bros of Fred Alley and James Kaplan's "Guys on Ice" will play the Barrymore Theatre this season.
The production stars the two men who made the piece famous statewide: Doug Mancheski as Marvin and Steve Koehler as Lloyd. Go Fish Productions is extending the run to the week after Christmas.
Wednesday-Friday, Dec. 20-22, 7:30 p.m., Saturday, Dec. 23, 2:30 p.m., Tuesday-Friday, Dec. 26-29, 7:30 p.m., matinee Wednesday, Dec. 27, 2:30 p.m.
Barrymore Theatre, 2090 Atwood Ave.
$30
barrymorelive.com; 241-8633