Early in the production history of Lauren Gunderson's 2013 drama "I and You," some audiences didn't get its prickly protagonist, Caroline.
Some who stayed for "I and You" talkbacks found Caroline "unlikeable" and "bratty," even as they recognized her legitimate reasons to be frustrated: she's 17, she's terminally ill, and a boy she's never met has just interrupted her in her bedroom.
"There's a very particular kind of resistance to upset girls, girls with issues," said Gunderson, whose play opens Thursday in Overture Center's Playhouse. "It sends people in a way that boys who are upset don't. Because, 'Oh, they're boys, they're aggressive by nature,' or whatever it is."
Gunderson is headed to Wisconsin next week to see Forward Theater's production of "I and You," directed by Jennifer Uphoff Gray. Those who see the play and want to put questions to her can do so on Tuesday at 7:30 p.m. at Madison's Central Library.
"It's meaningful to me to be in conversation with the community," said Gunderson, who's currently in residence at Marin Theatre Company in the San Francisco bay area. "When you do two or three (plays) there's a thread to the ideas I get to share with them."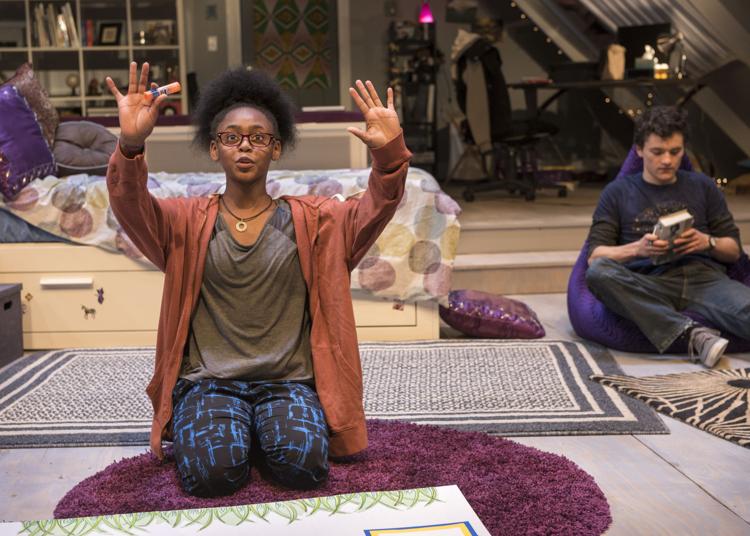 Gunderson is having a banner year. In September, American Theatre magazine announced that among 380 season submissions, Gunderson is the most produced playwright of the 2017-18 season (not including productions of "The Christmas Carol" and anything by Shakespeare, which would otherwise dominate).
"Theater is the place I go to ask the biggest questions I can think of and hash them out in human scale," Gunderson told Daniel Pollack-Pelzner in a profile that ran a few weeks ago in The New Yorker.
Pollack-Pelzner went on to note that "relationships form a part of her characters' arcs, but it's their intellectual desires, their yearning to transform themselves and their world, that Gunderson foregrounds. Her plays are less likely to end in a kiss than in a beautiful explosion of computer data."
Gunderson's work challenges the idea of women, young and old, as basic supportive characters, the ones with all the answers when their men come home from work or war.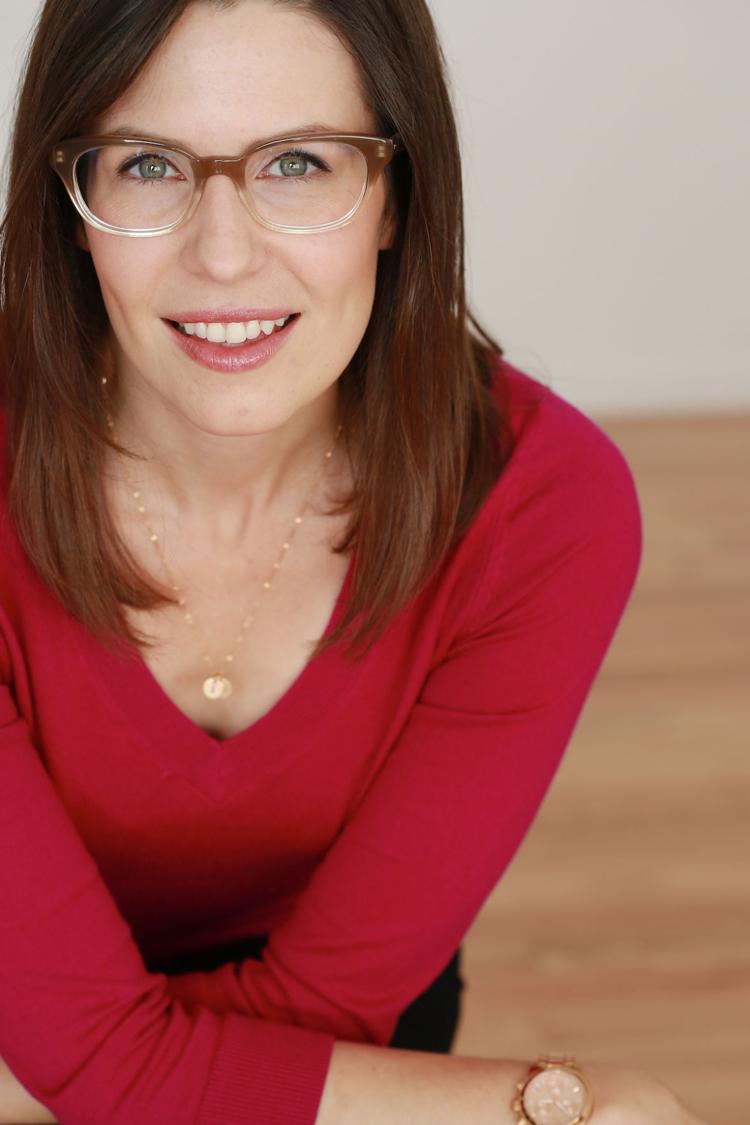 "Silent Sky," which Forward Theater produced in 2015, told the story of astronomer Henrietta Leavitt. Critic Mike Fischer praised Clare Arena Haden's "beautifully nuanced Leavitt, herself pulsing between a fierce determination to know and flickering moments of doubt."
"There has to be flaw to be interesting," Gunderson said. "So often we see women as the perfect comforter or healer, the confidante. But what makes any character interesting is that complexity, when they're wrong, when they learn and grow.
"Change is what makes drama."
Forward returns to Gunderson's work with "I and You," an intimate two-hander about teenagers working on an English assignment about Walt Whitman.
Caroline is gravely ill and angry about it. Anthony, also 17, is an optimistic A student. The script dictates that they be of different races — usually an African-American boy and a white girl. Forward has flipped that, casting a white boy as Anthony and a black girl as Caroline.
"Dramatically, you have to have characters that can change," said Gunderson. "I wanted to get to a place where Anthony and Caroline could be open and vulnerable with each other, to show their needs and desires, which is the hardest thing to do at that age.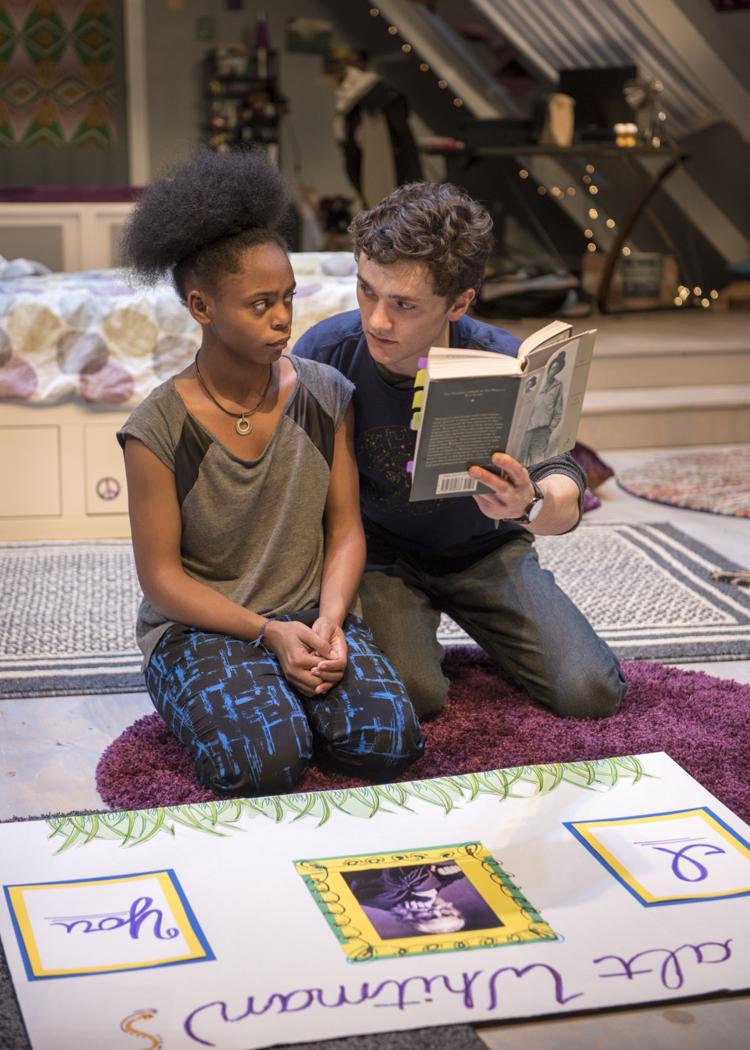 "I had to start (Caroline) someplace where she is the least likely person to open up and admit any fear."
Gunderson estimates that only a third of her work is set in contemporary times. "Christmas at Pemberley," a sequel to "Pride and Prejudice," played in Chicago at Northlight Theatre last season and has popped up on '17-'18 seasons around the country.
In addition to complex women, Gunderson is fascinated by "how we got here." In previous plays she explored Shakespeare's friends ("The Book of Will"), a woman involved with the young Leonardo Da Vinci ("Eye of the Beheld") and mathematician Ada Lovelace ("Ada and the Engine"). She's working on a new piece about Marie Curie.
"I find the deepest well of inspiration in history," Gunderson said. "I'm fascinated by those critical moments in history that change the way we exist in the world."
There's been a glut of contemporary plays in recent years about angry, vindictive teenagers who take guns into their schools. Gunderson's "I and You," by contrast, has a more hopeful tone.
"I was able to write about unity and commonality, instead of what divides us and pits us against each other," she said. "We're made of the same stuff. That is the most important metaphor for America right now ... to make a point about how much we actually share, and how much we help and need each other.
"A play about teenagers is a play about the future. A play about old kings is a play about the past. This play becomes where we're going as a country and as a world, where we could go."