In 2018, there are so many ways a production of Mozart's "The Abduction from the Seraglio" could make an audience cringe.
Written in 1782, "Abduction" is a light opera set in a Turkish harem. This presents a few costuming challenges, including a villain that has been performed in the past in blackface.
The language in "Abduction" is violent, and the action can be too. In one Austrian production, characters alluded to rape, brandished knives and broke bottles over each other's heads.
"It's a piece that has land mines everywhere you look," said Kathryn Smith, Madison Opera's general director. Madison Opera's "Abduction from the Seraglio" plays Friday and Sunday in the Capitol Theater in Overture Center, the second production of the 2017-18 season.
The story revolves around three Europeans who've been captured and enslaved by a Muslim pasha in the Ottoman empire. As one New York Times piece pointed out in 2016, "the opera makes comedy out of sex slavery ... it can be hard to know whether it's even performable today."
"Abduction" is classified as a singspiel with German music and in Madison's production, English dialogue. The dialogue, as well as the staging, is where Smith and director Alison Moritz paid particular attention to detail.
"Anything that either of us had a gut instinct that wasn't going to play in 2018, we found another way to tell the story," Smith said. "In the original there are an awful lot of references to torturing and killing people. ... Jokes about beheading aren't funny in 2018.
"There are ways to show power dynamics and people being angry without repeatedly describing a beheading."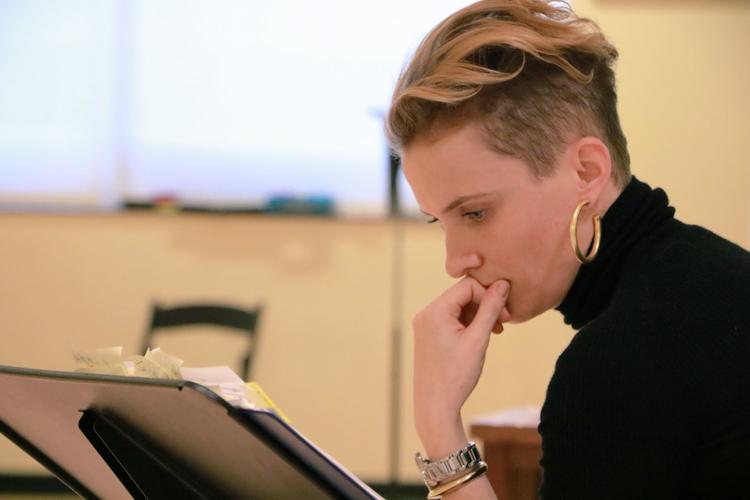 Madison Opera's "Seraglio" will be set in the 1700s, just like the original. Costumes by Karen Brown-Larimore have been designed to value function over exoticism, and sets by Anshuman Bhatia are intended to place the action in the larger context of the pasha's compound.
Moritz and Smith have shifted the focus of the story as well, while carefully balancing the ratio of sung music to spoken dialogue. Their version is more about Konstanze (Amanda Woodbury) making a choice between two love interests and less "did she or didn't she" speculation about fidelity to her fiancé.
"We tweaked the dialogue a lot, to make women more agents of their own change," Moritz said. A secondary female lead, Blonde (Ashly Neumann), is "much more actively involved in the plan to help the escape from the seraglio."
"It's not like we've freeform invented a story," Smith said. "It's shifting language slightly in certain places."
Smith and Madison Opera artistic director John DeMain chose "Seraglio" in part for its music, which Smith described as "so spectacular in this piece."
"These are hard vocal parts, and we need to cast them with people who can sing the daylights out of incredible music," Smith said. "Mozart wrote four arias for the tenor, three for the soprano, all of which are big and long."
Smith also loves the humanity in the story, and that ultimately the "other" — the Turkish pasha — turns out to be "more enlightened and merciful than the Europeans."
"That was an extraordinary statement in 1782," Smith said. "That (the pasha) is the source of goodness is what would have seen foreign and not what people would expect. Only Mozart does this in opera, this idea of shared humanity."
In her staging of Mozart's work, Moritz has tried to capture the emotion of the music. While she's sensitive to stereotypes, she's also cautious about what she chooses not to do.  
"You can't make art from a place of fear," Moritz said. "You can't just be taking stuff out because you don't want it to offend. The music still needs to be metabolized into action."
Moritz uses creative workarounds to show, for example, a conflict between the villainous Osmin (Matt Boehler) and a rival. As Osmin sings about his rage, other productions have given him a bastinado, like a club.
"I really wanted to show the Ottomans in this opera at the height of their cultural powers. Chess was a common pastime in these seraglios. When this guy has this major confrontation, what if we stage it as a comedic battle of wits via a chess match?"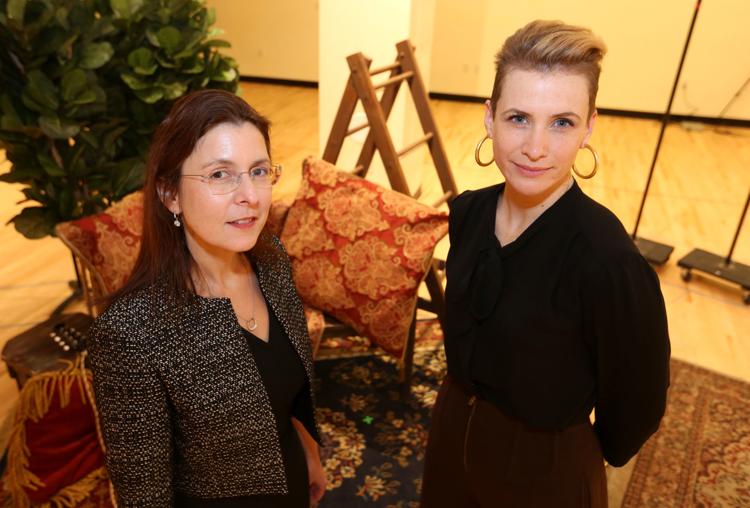 For all that "Abduction from the Seraglio" comes with a grab-bag of potential pitfalls, both Moritz and Smith are excited to be staging this story of rescue and escape, forgiveness and redemption.
Moritz aims to "have a glamorous production, a beautiful production, somehow grounded in reality that is not reducing anybody to a costume or a stereotype," she said.
"We can make considered adjustments to return to the original spirit of Mozart's romantic comedy," she added. "We're not trying to change for change's sake, like it will be trendier or sexier if we update it.
"We want the perennial evergreen spirit to resonate, without distraction of hitting up against ... the gender norms or social dynamics that have become problematic, and just less funny."
"This is still an entertainment," Smith agreed. "We want people to have a good time. We want them to enjoy it as Mozart would have wanted it to be enjoyed."