When she graduated with an art degree from the University of Wisconsin-Madison in 2015, metalworker Rebecca Maurer discovered what many young Madison artists do.
Without university resources, like a studio space and equipment, finding space to make work was challenging.
"The art world is tough," said Maurer. "It's either very academic or very commercial."
Armed with an idea and 3-D modeling software, last week Maurer launched a Kickstarter to fund a new artist studio space called Menagerie Artist Studios on Madison's south side. Her goal is to purchase an office building at 1423 S. Park St., a property listed for sale for $310,000 and assessed by the city at $294,000.
The building measures 3,000 square feet, with nine offices, two conference rooms, a kitchenette and some parking. Maurer wants to make it a working art space with room for 20 to 30 people.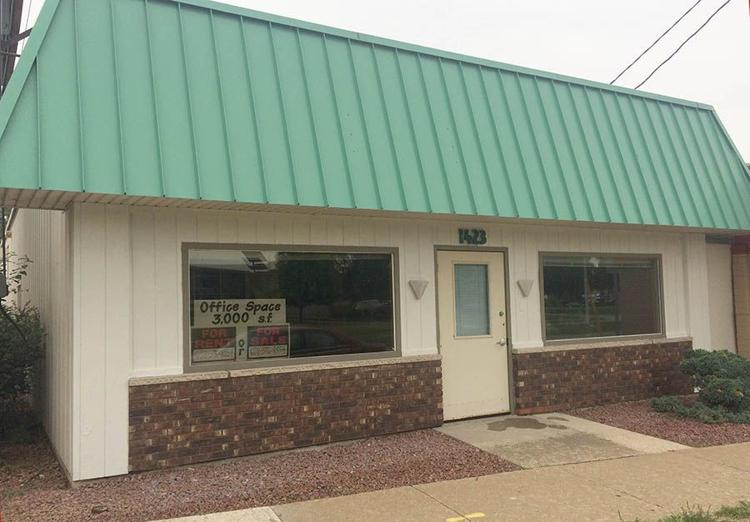 "There's an artist who wants to do virtual reality and 3-D printing work, some video game designers," she said of her collaborators. "There's a photographer, a graphic designer/tattoo artist. My main partner does glass fusing and stained glass."
Raising $500,000 will be a long shot, especially without major committed investors. In the first week, the campaign has netted less than $500 in pledges, which won't be paid out if the campaign doesn't reach its goal. 
Yet Maurer's vision reflects an established city goal in the Madison Cultural Plan. Completed in 2013, the city commissioned study recommends "the creation of a community cultural center or community school for the arts on the south side."
"They have a huge capital challenge," said Karin Wolf, arts program administrator for the city of Madison. The Menagerie Kickstarter "speaks mostly to the demand and the need in our community.
"I've seen a lot of these kinds of efforts in the last decade that I've been here, and it shows that we need space like this."
The biggest successful arts Kickstarter that Wolf could recall locally was when Wendy Schneider raised $122,230 to make The Smart Studios Story in 2014. The key there, she said, was that Schneider leveraged crowd-sourced Kickstarter funds to recruit investors.
"They want to buy property, which is something I think artists need to do more of," Wolf said of Maurer's plans. "I support that idea. We need art spaces on the south side and we need artists to buy property."
Maurer chose the south side because she sees it as an alternative to expansion on the east side.
"It doesn't seem to be as popular," she said. "No one else is going there."
That would make it more affordable for the artists, because once the space opens Maurer doesn't anticipate making money for at least a year. Eventually, she envisions an online store and renting video equipment in addition to studio rental income.
"I don't know if we'd be able to make it in a commercial environment if we had to pay monthly rent right away," she said. "Our vision is going to be more cooperative. Artists could come in and rent the space for the day ... they don't have to rent a studio for the month."
Maurer said she's looked into grants but "none of them apply to me." If she can buy this building, she and her collaborators plan to sell shares and "do other stuff to raise more money."
"If we don't get the money we can't do any of this," Maurer said. "I know it's a large sum of money. If the Kickstarter isn't successful, we will continue our venture, however it wouldn't be as immediate. It would probably take us another five years.
"We would have to look for another space."
To Wolf, Maurer and artists like her are moving in the right direction, if not the only direction, for the city to retain young artists.
"We agree that there's a huge demand for artist space, and that would be a step in retaining the talent that university is producing," Wolf said. "But it's not the only step. They need a market, an audience, and maybe even a day job with insurance to supplement an art practice.
"It's not just about studio space. It's a combination of things we would need."
So far, most of Menagerie's public profile on Kickstarter is a list of benefits for supporters. These range from family portrait sessions to a fully sculpted bust of the face of any donor who gives $10,000.
"That's amazing if you have some money," said Maurer. "Our problem is reaching those people."