Milwaukee artist Dominic Chambers had no idea how much detail would be involved in his first Madison group show.
"I was just like, 'Oh, I'm going to bring the work and they'll just hang it up,'" said Chambers, 23, a recent graduate of the Milwaukee Institute of Art and Design. "There's so much other stuff you have to do.
"That's important for artists, especially young artists, to figure that out early on, as opposed to jumping in and not having a clue about how things work."
Chambers is one of the first artists to exhibit locally as part of Bridge Work, an emerging artists program created by curators and educators in Wisconsin, Iowa and Nebraska.
Launched in 2015, Bridge Work aims to help talented emerging artists like Chambers make the leap from school or a nascent private practice to a career in the arts.
"I'm getting hands-on experience, communicating with curators," Chambers said. "It's a lot. What is it like to make (the art) work in a different space, a different city?"
Madison's first Bridge Work show (technically Bridge Work 02) opens Saturday at Arts + Literature Laboratory (ALL) on Madison's east side.
The opening is in conjunction with the gallery's first anniversary and the debut of its newly expanded space at 2021 Winnebago St.
"The hope is we can help artists make being an artist a viable career," said Jolynne Roorda, a co-founder at ALL and the visual and performing arts director.
Future iterations of Bridge Work will therefore Madison area artists, too. This weekend, ALL will announce a call for applications to its own emerging artists program, funded in part by Dane Arts. Two artists chosen will have concurrent solo exhibitions in April.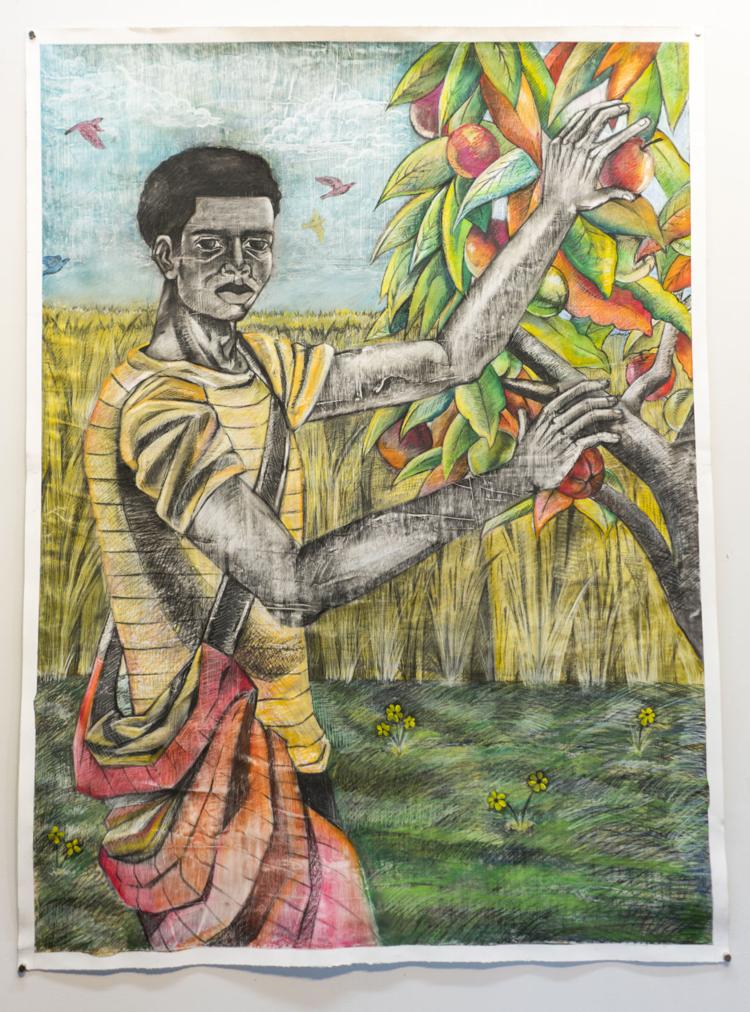 "When you're in school, your gallery might be right there on campus," Roorda said. "Emerging artists are not necessarily people who graduated from MFA (master of fine arts) programs. They could be anyone who's just getting their start.
"If they haven't shown a lot ... it can be frustrating."
This third Bridge Work show, the first in Madison, will include eight artists from three states showing a mix of painting, sculpture, mixed media and performance art. The idea began with Leah Kolb, a curator at the Madison Museum of Contemporary Art, and Jason Yi, a professor at the Milwaukee Institute of Art and Design.
Kolb and Yi started working together after Yi created a sculptural installation called "A Fragile Permanence" in MMoCA's State Street Gallery in 2014.
"We had similar interested in wanting to help promote young and emerging artists," Kolb said.
The two formed their own collective, Plum Blossom Initative, and put up their first show at Pitch Project in Milwaukee in November 2015. After that, they connected with Mat Greiner of Chicken Tractor in Des Moines and Launa Bacon of Darger HQ in Omaha, and Bridge Work became a multi-state project.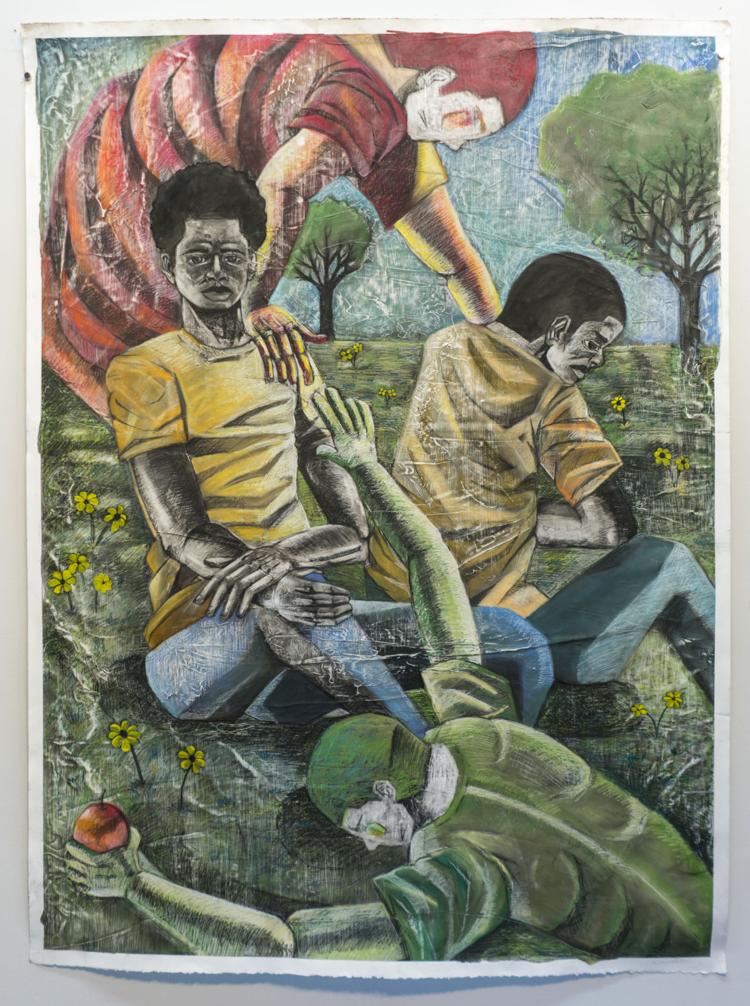 "Success in the art world is about doing good work first of all," Kolb said. "The artists that we choose to work with have a lot of drive and are going to continue to work hard.
"The other part is understanding how the art world works, where you need to start," she said. "How to network and who to network with and how to leverage those relationships."
As one of the curators who works on the Triennial at MMoCA, Kolb frequently hears artists grumbling about how the art world is "who you know ... not about skill and talent."
"Honestly it's both of those things," she said. "We've got a ton of BFA, MFA graduates ... left with this feeling of, 'Oh my god, now what?' It's not like opportunities are going to be thrown at them; it doesn't happen like that.
"It's trying to figure out your next step, especially if your formal training is communicating visually."
Among those showing art at Bridge Work will be three artists from Iowa, Tatiana Klusak, sculptor/book artist Candida Pagen and a performance artist named Heidi Wiren Bartlett. Artists Michael Villareal, Sam Hardewig and Rosana Ybarra are from Nebraska.
Chambers is one of two Wisconsin artists in the show. His counterpart, Max Cozzi, is a Milwaukee photographer who made a series called Open Sky, exploring his "relationship with mortality."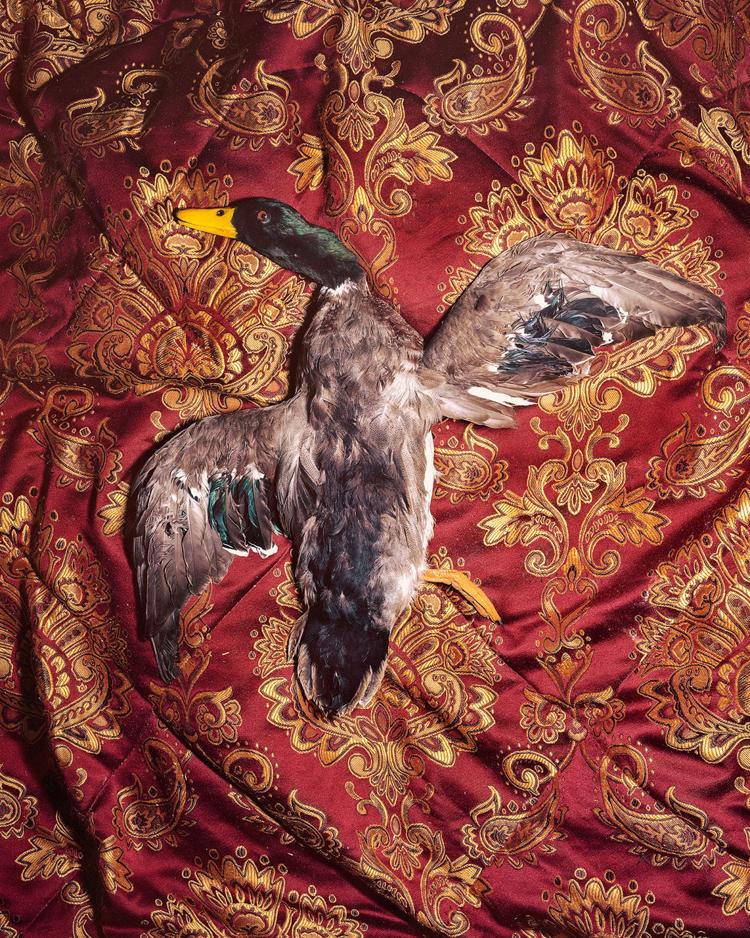 Chambers will be showing different work than he did in the first Bridge Work show in Milwaukee. For Madison, he made a series of new color drawings using charcoal, pastel, crayon and oils. His subject is "African American men in invented landscapes."
"The networking and working opportunities, that stuff is essential," Chambers said. "It's so easy for a young artist to get discouraged.
"You don't know how to navigate the art world. You don't know how you find your way in the art community."
To do a show at a professional gallery like ALL helps the details of having an artistic career "become real," Chambers said.
"To show your work even within a small space ... it's a bit of validation that I think is needed for a young artist to keep on going," he said.
Kolb and Yi have been running Plum Blossom on "no budget," Kolb said, so one future goal might be to turn it into an official nonprofit.
"We have good intentions and we have a good network of people to call on," she said. "There's so much talent, too, that it would be a wasted opportunity not to try to make something happen."