On Monday, three artists vying to make a new piece for Pennsylvania Park on Madison's east side will present their philosophy and approach to public art.
No renderings of that art exist yet. Only after chatting with Emerson East neighbors at the Central Library will each artist mock up what they might do.
"I'd love for the artists who come to town to know that people are involved and invested in what kind of public art happens in our community," said city arts administrator Karin Wolf. "I'd love for the audience to be citywide."
After another round of considerations and approval by the City Council, the art would ideally go into place by summer 2018.
Wolf acknowledged that this multi-step process is typically reserved for more expensive art commissions.
But especially in light of recent concern over the removal of publicly created artwork, Wolf said she wants the residents of Emerson East to "participate in a rigorous best practice art process" with community input and planning for the life of the work.
"It's great that people want to put up murals and public art," said Wolf. "But there's a reason you have a jury deliberating and picking carefully.
"There's reasons you want artists to meet stakeholders, do a site visit, talk with staff, so you get a proposal that meets the needs."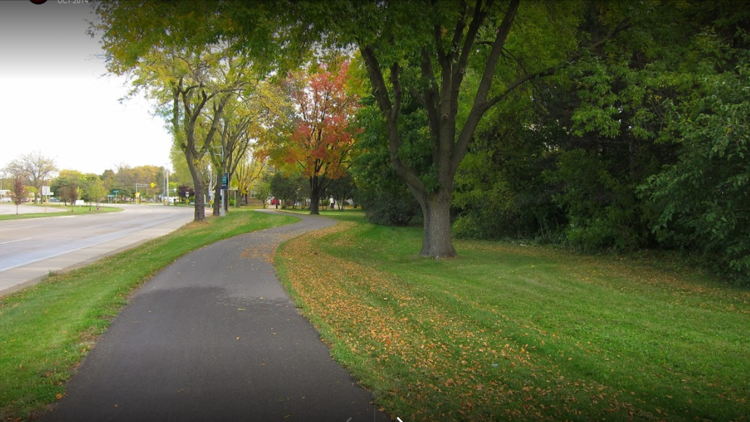 Pennsylvania Park, a strip of land on East Johnson Street between Second and First streets, is in a conspicuous place for those driving into the city from the Dane County Regional Airport. Proximity to the growing Capitol East district makes the park even more visible.
"This is a prominent place that welcomes tourists from our airport," said Wolf. "It will be right next to our public market."
The art commission is worth $40,000 and comes from a block grant funded by the Community Development Division of the city of Madison (CDD). The Madison Arts Commission, a panel of volunteers with expertise as visual artists, musicians and educators, narrowed down artists for the neighborhood to consider.
Closest by location is the team of Aristotle Georgiades and Gail Simpson, known since 1992 as Actual Size Artworks and based in Stoughton. Georgiades and Simpson are both professors of sculpture in the University of Wisconsin-Madison art department.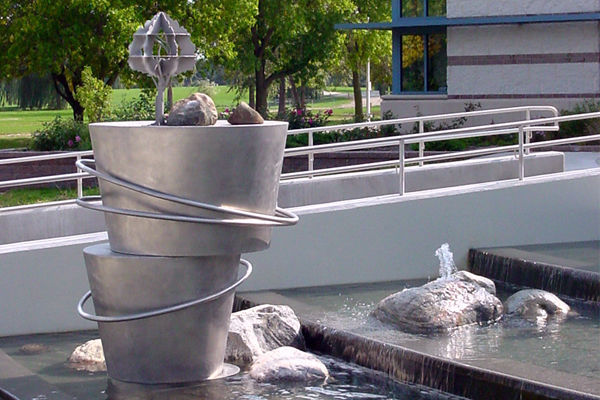 "We are particularly interested in projects where there is an opportunity to integrate our sculptural work with the site," the pair wrote to the city. "Our goal is to create artwork that engages its audience in a lively and intelligent manner and contributes to a dynamic, memorable public space. … We are interested in the Pennsylvania Park project because of the sculptural possibilities of the small linear park within the built environment of the neighborhood."
Ray Chi, a Milwaukee-based artist, had work in the 2016 Wisconsin Triennial at the Madison Museum of Contemporary Art. His sculpture, "Noodle Around," was installed in MMoCA's rooftop garden.
Chi called the project "a multifaceted creative problem," one that he was game for.
"The Pennsylvania Park site presents an array of design problems," Chi wrote in his application. "Simultaneously engaging park visitors and auto traffic on Johnson Street, designing for an unusually long site, being sensitive to the immediate neighborhood while creating a memorable marker in the larger Madison landscape.
"I do not approach public art commissions as a chance to put my mark on the landscape," he added, "but rather the opposite — to let the landscape express itself through the work."
The third artist, Suikang Zhao, hails from New York, where he teaches in the fine arts department at the Fashion Institute of Technology. Zhao sees public art as an act of service.
For a recent piece in Norwalk, Connecticut, called "Gatevine," Zhao relied heavily on community input.
"This art is not just public art, but art that is a part of the creative energy that comes out of daily life and out of the context of the environment in which it will be," Zhao told a Connecticut newspaper. "It is not superimposed on it. The question is what does that space, or place, require."
The process of designing and selecting this artwork will be quick, likely just a few months. Still, Wolf is hopeful that the Emerson neighborhood will ultimately benefit.
"I'm giving them the full process so they feel the fairness of it, so they can participate and understand why we choose who we choose," said Wolf. "You get this broad conversation about your values and ideas and you open it up. It's a really intense and thoughtful process."
Wolf mentioned arts commissioner Faisal Abdu'Aallah, who expressed that "if we want to set a high bar, we as the Arts Commission have to make choices that are experimental and give opportunities," Wolf said.
"This area is really owned by the neighborhood but increasingly in the not-too-distant future, that site is going to represent Madison."