For a series opening on Gallery Night this Friday, Madison photographer Chris Norris had a very simple process.
Every day, Norris would leave his home in the Tenney-Lapham neighborhood on Madison's east side. Camera in hand, he'd go for a walk.
When something caught his eye, he'd take a picture of it.
Norris, a 38-year-old programmer by day, did this for 100 days in 2014, eventually compiling the images into a book.
He did it again in 2016, challenging himself to find the aesthetic appeal in the clean lines of a front porch, the lights above a corner market at night or the contrast of color between a dead fish and the grass.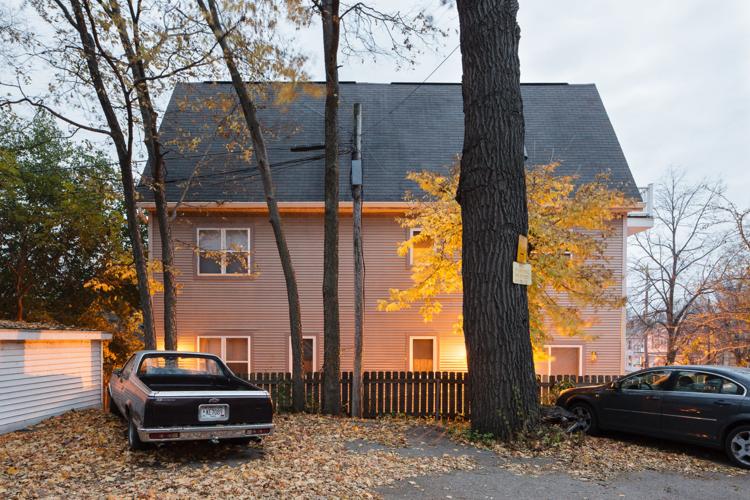 As the seasons changed, Norris noticed his neighborhood changing too in ways subtle and serious. An old car dealership became a field, then sprouted high-rise apartments. The power plant dropped a smokestack.
Madison was growing, slowly, as Norris watched through his camera lens.
"I was seeing buildings coming down. It's interesting how quickly things are changing right now," said Norris, who has lived on the east side since 2003. "Some of these pictures are literally impossible to make right now.
"That's been fascinating to me."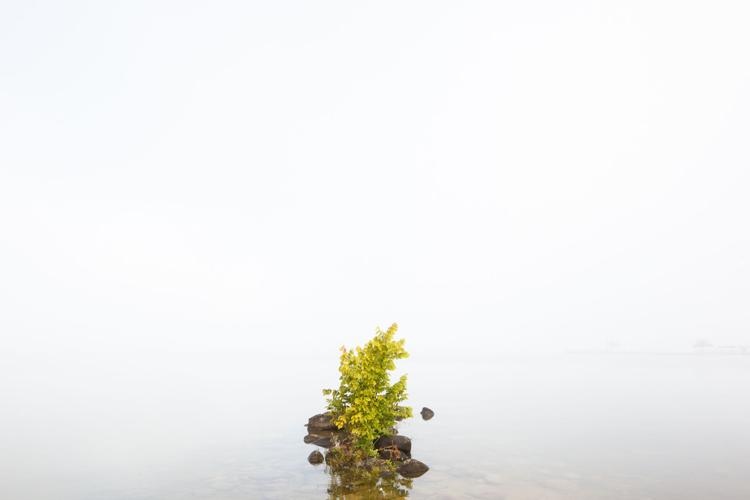 Norris calls this series The Final Day, and it will be on display for the next few months on the third floor of the Central Library.
The first book, made from the 2014 photos, will be available at the opening during Gallery Night, a citywide event organized by the Madison Museum of Contemporary Art that features several dozen venues.
Norris said his interest in a hyper-local, mini-history project was sparked by the historic, archival photos he sees at sites like Shorpy.com, taken at the turn of the 19th century.
"These pictures still look amazing and relevant to me 100 years later," Norris said, "and these are places that are not there anymore or have been drastically changed."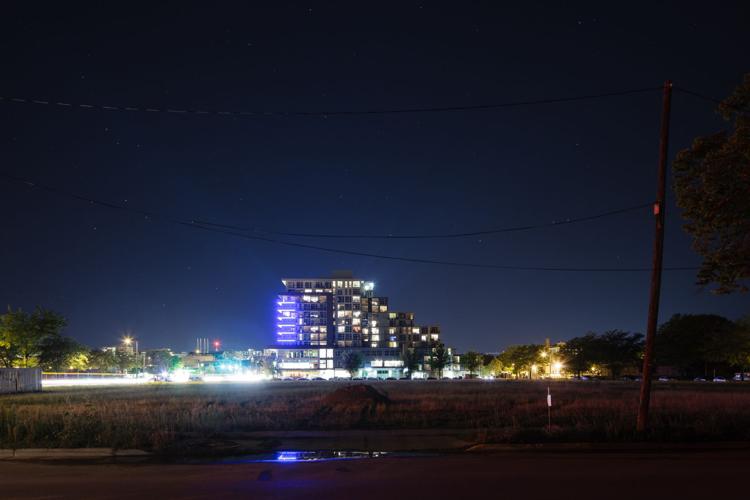 The images in The Final Day may look simple or pedestrian: a green garage door. A view of the lake. A parking lot. Someone's yard sale, with the sellers in lawn chairs between their homes.
That, Norris said, was part of his challenge — to find compelling images within a small geographical area and a short amount of time.
"I want to capture this neighborhood the way it is right now," Norris said. "It's changing so rapidly that it's not going to look like this in five years, 10 years. Parts of East Washington Avenue are going to be pretty unrecognizable."
Norris knows that, to some, his project might look like a commentary on the east side's gentrification and increasing density. To him they're not, not exactly.
"Obviously a picture of a building torn down to make a multi-million dollar condo complex, people are going to have some opinions about that," he said. But "I'm trying not to say anything other than, 'Here's this thing that's happening. What do you think about it?'"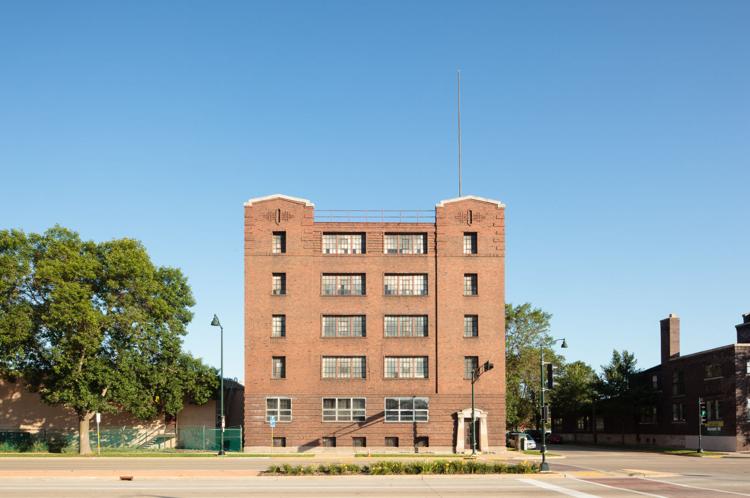 He knows, though, that some of his neighbors have pretty intense feelings about the changes he documents.
"Even without that intention, I would show pictures to people and they would have emotional reactions that I didn't anticipate," he said. "With a couple of the Madison Dairy pictures, I showed to a neighbor and he said, 'I used to work at that factory, and my dad used to work there too.'
"Even though I strove to make these plain, emotionless pictures, people bring a lot to viewing them. That was a nice surprise for me."
Though he is a member of a photography collective called Strange.rs, Norris has kept his photography as a hobby. It continues to fascinate him, though, and he's considering documenting other parts of Madison, like further east and the north side.
"If there was a world where I didn't have to have a day job I would love to do this in different towns," Norris said. "Things are changing. As somebody who's interested in history I want to document things as they're changing."