Every year, hundreds of pink plastic flamingos roost on UW-Madison's Bascom Hill. Although this tradition has become a fundraiser for the university, it began decades ago as a prank.
Pail & Shovel was a student political organization that stirred up campus with pranks in the 1970s and 1980s, most famously planting 1,008 flamingos on Bascom Hill and building a statue of a drowning Statue of Liberty on Lake Mendota, both in 1979.
Leon Varjian was one of the ringleaders, a former UW student who served as Pail & Shovel's vice president. Two years after Varjian's unexpected death in 2015, his alma mater is hosting a new exhibit this week of never-before-seen-materials showing his unforgettable pranks.
The exhibition is titled "Dizzyland: Leon Varjian and the Antics of the Pail & Shovel Party," and is located at Memorial Union's 2nd floor in the Class of 1925 Gallery. The exhibition will be up through Monday.
"Dizzyland" was a map that Varjian drew, showing what he thought would be the ideal Madison. The map was part of a treasure trove of items discovered by Varjian's longtime friend, Scott Mindock, and his sister Doris Cross, in a storage unit owned by Varjian. Varjian left Madison in the late 1980s to become an acclaimed math teacher in New Jersey, but kept paying for the unit every year.
"I was expecting a small thing with tapes in it, but it turned out to be a lot of stuff," said Mindock.
As Mindock went through Varjian's stuff, he felt both sad at discovering some of his friend's personal effects, and tickled as he saw all the memorabilia from Pail & Shovel.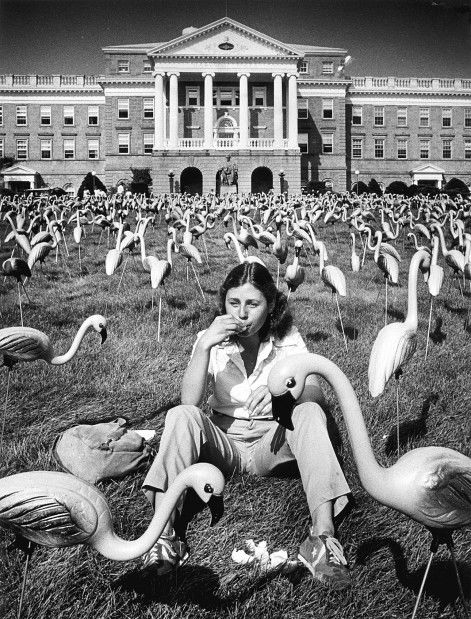 David Null, director of the University Archives and Record Management, said he met Varjian in 2015 right before he passed away. They were talking at the time about putting Varjian' stuff in the university archives.
"I don't think he thought he was going to die quickly but he had had health problems and issues. I think he was thinking about what to do with those materials…Surprisingly [he] didn't think people would be interested in his stuff. Which, of course, we were," said Null.
After Cross and Mindock found the items in the storage unit, they decided to give some to the university archives and keep some for themselves. The items given to the university included numerous Pail & Shovel posters, flyers, and newspapers featuring the student organization.
Yusi Liu, Director of WUD Art Committee, and Zack McDowell, WUD Art Committee member, took charge of curating the exhibit. Liu and McDowell visited the archives various times and talked to people involved, in order to figure out an appropriate name and theme for the exhibition.
"It was incredible to get a sense through all these items…You get a sense of the events going on and what they were. It's this campus culture that was very vibrant but very much focused on having fun," said McDowell.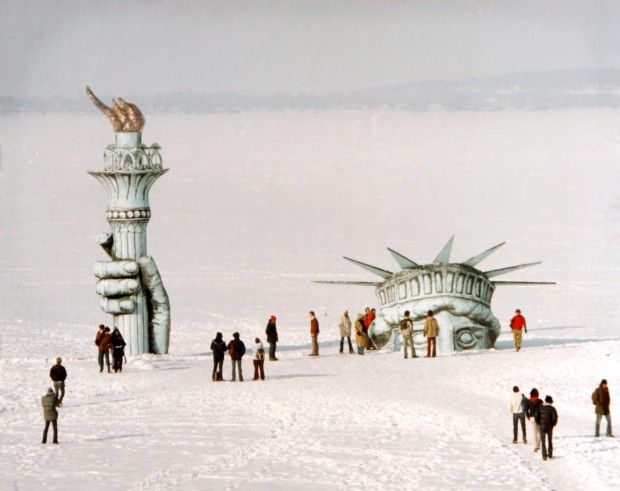 Mindock still remembers the day he met his good friend Varjian, with a smile on his face.
"He did this stuff, he had fun. But then he took his fun abilities back to the classroom. He inspired tons of kids over 30 years. He was a good guy," said Mindock.