Sometimes the best way to advocate for a cause is to make a really big cookie and decorate it like a tree.
That's Stephanie Ricketts' philosophy rendered in green frosting. For two years, Ricketts' and Casey Bilyeu's nonprofit, Eat for Equity Madison, set up tables and chairs in private homes, farm fields, backyards and church basements.
With homemade baguettes, moose and mushroom dumplings and fall fruit galettes, they harnessed a collective infatuation with pop-up dinners for a series of worthy local causes.
From 2012 to 2014, Eat for Equity Madison raised close to $20,000 for more than a dozen organizations, among them Domestic Abuse Intervention Services, FEED Kitchens, the Chief Meskokonaye Youth Camp from the Red Lake Chippewa Nation in Minnesota and Community Action Coalition.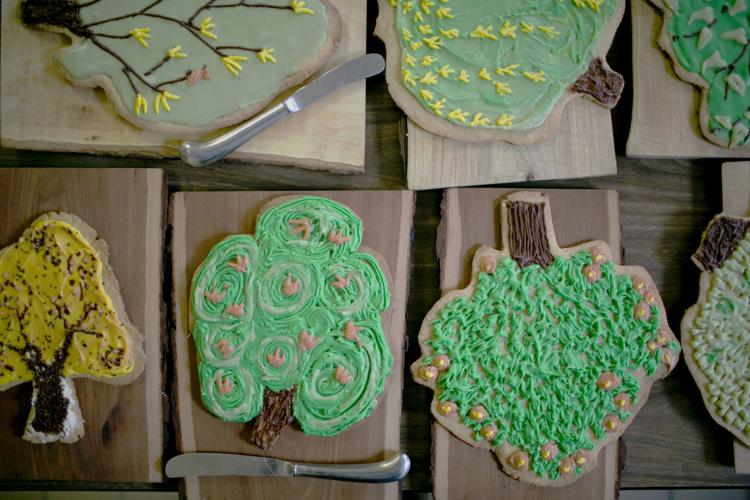 When Bilyeu moved away, Eat for Equity Madison disbanded. She has since returned, and next month, the organization will re-emerge with a new name, a new leadership team and an invigorated sense of purpose. Gather Madison is planning its first event on March 3.
"We want events where people feel like it's a little magical," Ricketts said. "It's an event they're going to remember. It's something different and special and you don't have to pay $150 to get there. You don't even have to know how to use a knife to volunteer."
Ricketts, who works with Next Generation Consulting, and Bilyeu, now a florist with Daffodil Parker, will collaborate with three other friends: Rachel Strauch-Nelson, media relations director for Madison schools, attorney Luthien Niland and Todd Kinsman, who works in IT support and likes cooking for crowds.
Their goals have not changed: to bring people together around food, community and sustainability, using feasts as a starting point. Ricketts spoke with The Capital Times ahead of the first benefit of 2018, set to support the Progress Center for Black Women (more details are coming soon).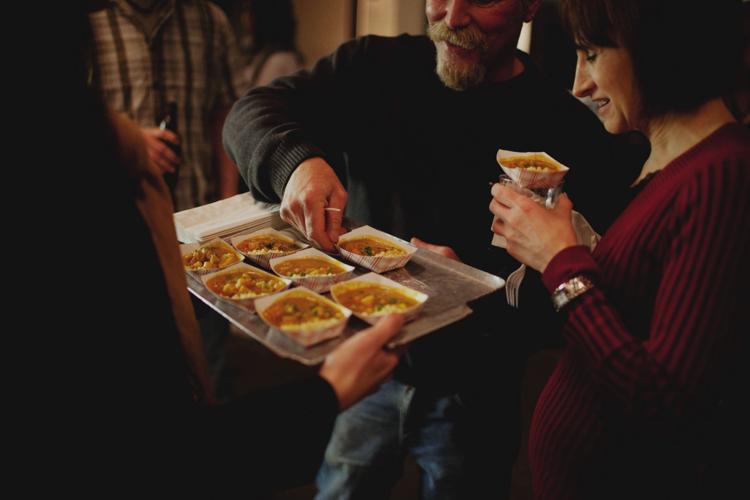 The Capital Times: Why did you decide to rename Eat for Equity when you relaunched it this year?
Stephanie Ricketts: Eat for Equity as a national organization was going through lot of shifts. They were starting to look into requiring dues, so a portion of every meal's profits would go towards a national, annual fee. They were supporting more of a "house party" format for events, but the recipe support and logistical support wasn't attuned to what we wanted. We wanted to keep as much money local as possible.
When we thought, 'what should we call it?' Gather Madison struck a chord with both of us. The parts of Eat for Equity we loved the most were the community pieces, bringing people together over a meal to learn about amazing work that's happening in our community. We wanted to play beyond the format that Eat for Equity had.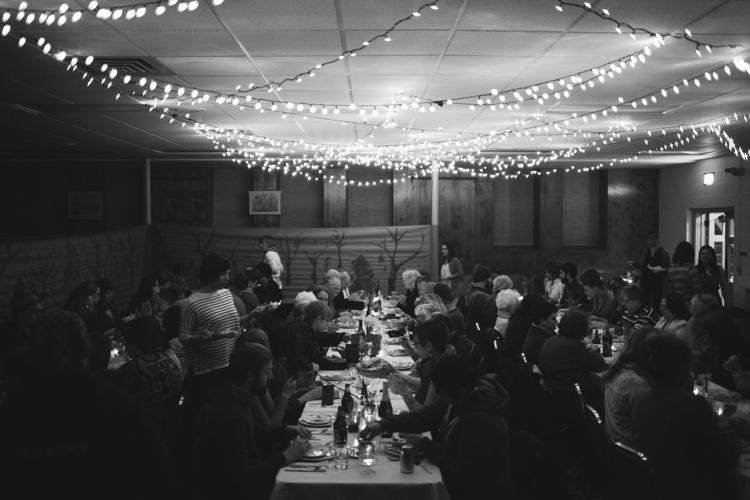 What were some of your favorite events?
At one of our last dinners, we had a "Stone Soup" themed meal. Every soup had a rock and a paint marker, and people wrote what they were bringing to the meal. Some people wrote "friendship," some people wrote "hard cash," some people wrote "curiosity."
We put them in pots, and everybody got to draw a stone at the end of the meal to take home with them.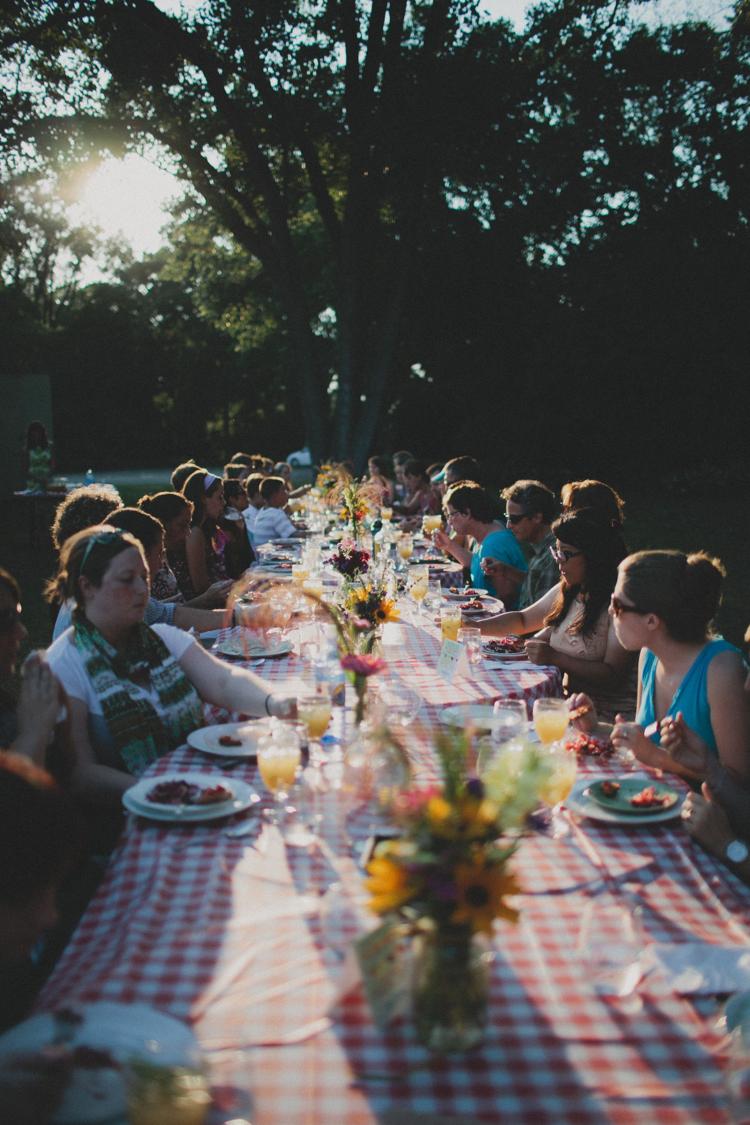 Who have you raised money for?
We had quite the range. Our first meal was for Bare Bones Community Farm, supporting their free or reduced cost CSA (community supported agriculture) shares. My mom helped me make the noodles in my backyard.
It progressed to FairShare CSA Coalition, Safe Harbor, Las Diosas, the coffee growing cooperative, through Just Coffee. There was a range from very food-based organizations to those that were more service and community oriented.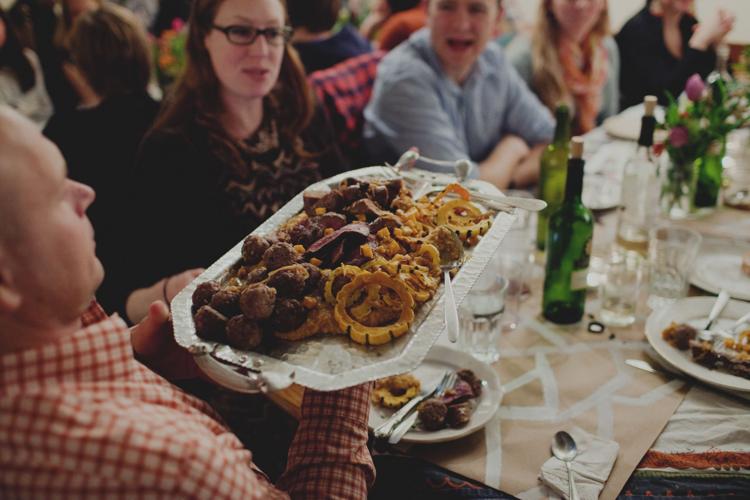 For Operation Fresh Start, we took over the kitchen at the Mermaid Café and ran food next door. It was a bento box, and our first course was potato soup lakes. We used roasted carrots and beets and cut them into frogs and fish and put them in the lakes.
We did a "snowy farm field" with homemade ravioli and white alfredo sauce, with hand-carved farm animals and broccoli trees. We had this beautiful sugar cookie forest for dessert.
We love having the beneficiaries at the meal get to speak and talk about the work they do in their own voice.
What kinds of events could Gather Madison have?
With Eat for Equity we followed the format of a meal — usually dinner, and we did one brunch. With Gather it might look like an art-based event, a dance party, different formats of meals or trips even, with that same focus of bringing people together and supporting our community in a more expansive format. I want to do a "Get out the Vote" festival around voting, events like that.
We also have more capacity for events that are more along the lines of what we were able to achieve at the end of Eat for Equity, where it's a more immersive experience — amazing food that has a story behind it and themes that link it together.
You can make anywhere beautiful with a little imagination. It busts people out of their head a little, makes them willing to talk to their neighbor.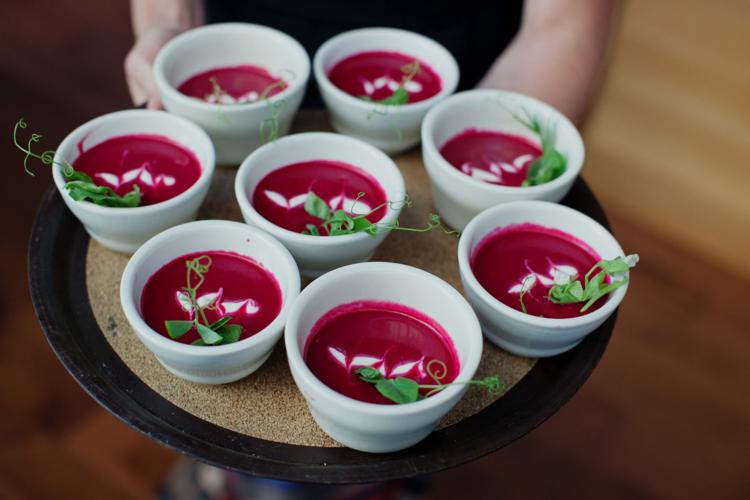 What did you learn from Eat for Equity that you're planning to improve?
We learned not do a meal every single month, that was nuts especially when it was just Casey and I. We're starting with four per year.
Lesson two is to be thoughtful about menu choices. You always have 500 menu choices you really want to do but you have to remember it's one event, one meal, one night, and adjust accordingly.
Who helps put these meals on?
We have a community of volunteers, and some have already been in contact. They want to stretch their wings and try stuff with us. You make a really good cake? Great, let's try that! Know how to whittle farm animals out of potatoes? We will take you up on that offer.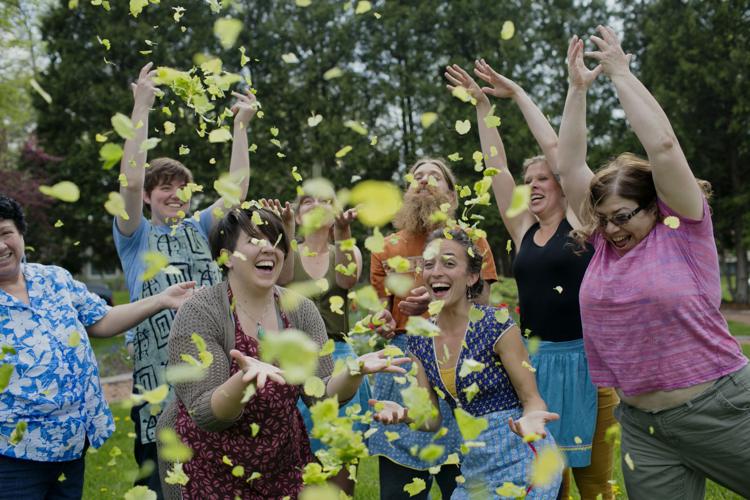 We were able to create really beautiful and delicious food even though most of our volunteers on any given day weren't trained in a restaurant. People bring their passion and heart — it translates into the food so well. And we pick recipes that aren't based on high octane technical skills.
We like to keep it approachable. We don't want people who want to be a part of this to be scared away because they don't know how to fine dice an onion. We're not a perfection-based organization.
And who's in the chairs — who is your intended audience?
We try and keep the price point affordable because accessibility is important to us. One thing that's hard about a lot of pop-ups, it'd be like, "Ooh, I'd love to go to that beautiful fundraiser for Troy Gardens but I don't have $125 for a ticket." Accessibility is a value we want to carry forward.
We always do a suggested donation and a sliding scale. If you want to come to the meal, but you can't afford the $30, $40 price tag, that's OK. If you are here and you believe in this and you want to help out with $75, great.
We talk with farmers, the co-op and others to figure out how much we can get donated, because that's another dollar toward our beneficiary. We keep a very small percent — with Eat for Equity, it was 10 percent of the proceeds, and with Gather it'll probably be the same. Everything else goes to the beneficiary.
Who does Gather Madison plan to work with?
Anyone who's working in social equity work, sustainability, working with kids, women's rights groups, the Rape Crisis Center and Planned Parenthood. Animal rights we love. If you're a 501(c)(3) in Madison, you have a shot.
We like to make it clear, it's not just for foodies. Some folks are volunteering who are project managers at Epic or teachers or stay at home moms. We will take anybody who wants to do good work
We mapped out what people's interests were at our first team meeting. Having four people to look in the eye and be like, "Can we pull this off?" is going to make so much more possible.  The vibe is good, the energy is high. It's so exciting to Casey and I to have three amazing new partners who are just as excited as we are.