This past January, I figured out that cabernet sauvignon is the "Phantom of the Opera" of the wine world.
Like the 30-year-old musical blockbuster, some of us find cab to be a little much — too much alcohol, too jammy, too expensive. It's over the top. It can be a little syrupy.
And sometimes it feels like cab, like Andrew Lloyd Webber, has become an arbitrary gold standard for wine, for better or for "Cats."  
It was refreshing, then, to find some cabernet sauvignon wines at a recent tasting worth choosing, on purpose, out of a lineup. Mostly they were from outside Napa Valley, and all except one — a cabernet-based Bordeaux blend for $90 — cost $20 or less at local wine shops.
Through the course of the tasting, my wine group discovered a couple of key things. Most every young cab, whether cheap or expensive, benefited from decanting. If you have one of those aerators that clip onto the top of a wine bottle, a cab tasting is the moment it was made for (mine chirps!).  
Another interesting discovery was that among our group, we had two different types of cab lovers.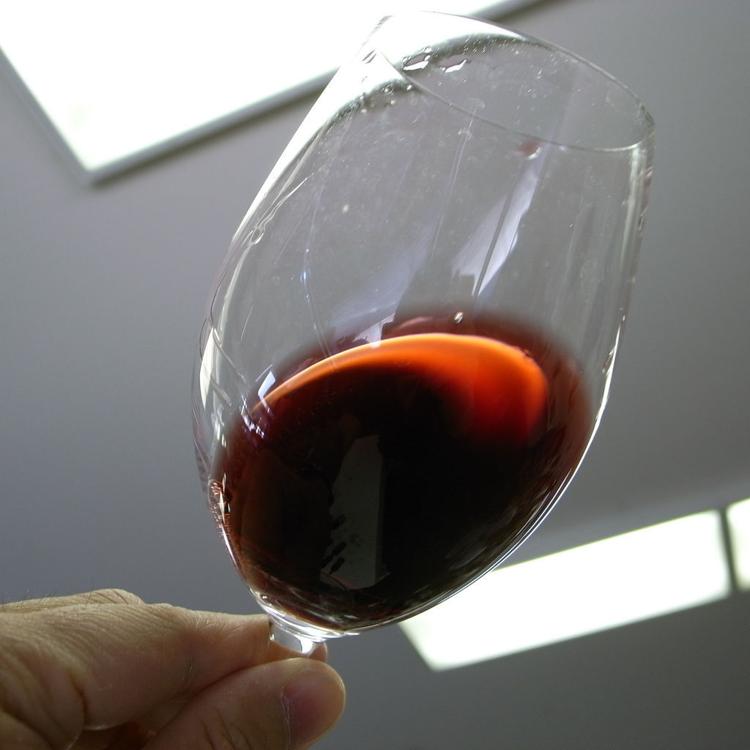 "I want a cab that punches me in the face," said my friend Debbie. She looks for bold, black cherry-fruity cabs with soft tannins, though if they're a little "chewy," that's OK. My friend Maureen agreed: give her jam, with a little vanilla from the oak.  
My friend Joseph, by contrast, likes a balance between fruit flavors like cassis and blackberry with things that come from aging, like tobacco and cedar. He also looks for more nuanced herbal notes, like thyme, sage and rosemary.
Cabs in both of these general categories would pair beautifully with steak or mushroom pasta, anything big and hearty. Our first wine, the 2013 Eagle Glen cabernet sauvignon from Napa Valley ($19.99 at Steve's), had more bright fruit than most, with tasters calling it "strawberryish." At 14.2 percent alcohol by volume, it was fairly well-balanced and not too hot, which especially inexpensive cabs can often be.

I loved the 2014 McNab cabernet ($16.99 at Table Wine), a Mendocino cab with more classic cassis (black currant) flavors, straightforward tannins, more oak and darker color. It reminded me of figs, with a little green pepper from compounds called pyrazines.
Thanks to some savvy cellaring on the part of our tasting hosts, we got to try two vintages of a cabernet from Columbia Valley in Washington state. The 2013 Seven Hills cab ($20.99 at Steve's) offered coffee, green pepper and cocoa on the nose and deep, dark fruit on the palate. At 13.9 percent alcohol, I could handle several glasses with dinner before a two and a half hour musical.
At just a year older, the 2012 Seven Hills cabernet had more fruit and less pepper, with similar cocoa flavors. Tasters compared the palate to blackberry compote and currants.
Another Columbia Valley cab, the 2014 Sharecropper's ($19 at Steve's) fared worse. Tasters found it hot, with too much alcohol on the nose and an unappealing bitterness. Someone said it was like "boozy grapes." No thanks.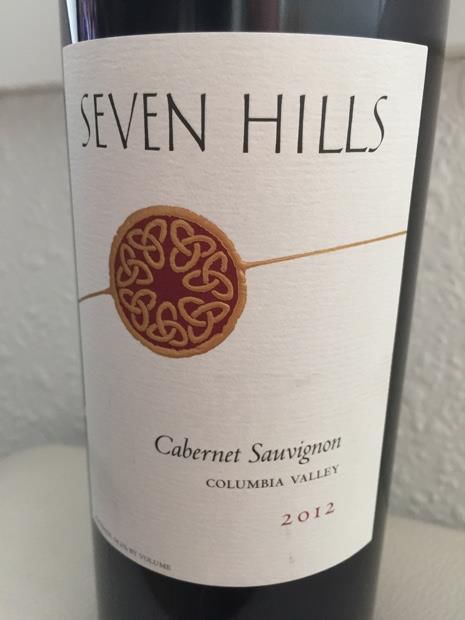 By contrast, the 2014 Ground Effect cabernet sauvignon ($20 from Square), a Santa Ynez Valley cab, was our jam lover Maureen's favorite wine of the tasting. It had more of that black currant and cocoa, and it tasted like a great example of a solid, balanced cab.
One of the few aged wines we had was described as a "big wine" from Napa Valley, the 2007 Cameron Hughes Lot 172 (around $22 online) from Atlas Peak. This wine had a slightly coppery edge to the color and flavors of black pepper, bay leaf, mint and orange rind. It could have aged another five to ten years, easy.
Just two cab blends in our tasting came from Bordeaux. The first, a 2010 Chateau de Cugat Bordeaux Superieur ($14 at Steve's), was actually a blend of 60 percent merlot and 40 percent cabernet. It tasted "like the rind on smoked meat," one taster said, with a very dark ruby color and flavors of bacon fat.
And finally, the splurge: a 2006 Chateau Leoville Barton ($90) from the Saint-Julien region of Bordeaux, carefully decanted. At 12.5 percent, it was easily the least alcoholic of the wines in the tasting, but it brought everything a great cab can offer — dark fruit, leather, tobacco and "grippy" tannins, as my friend Leah noted.
Sometimes the mega-hits are hits for a reason.