A play area for children, old school arcade games like Mortal Kombat and Punch-Out!!, and a liquor tent with Death's Door Spirits cocktails are among the new features at Yum Yum Fest 2017, set for Sunday afternoon.
Yum Yum Fest, a popular annual food-centric event hosted by the Madison Area Chefs Network (MACN), is now in its fourth year. For the first time it will be held at Breese Stevens Field, a move that organizers say will make some of the logistics of parking and security easier.
"It's going to be a lot more streamlined," said Bryan Weinstein, MACN's executive director since March. "We're going to have a bunch of seating around the stadium, and shaded, covered seating … long dining tables and cocktail tables, so people can stand and eat."
Some 29 restaurants are set to participate, including pizzerias and ramen shops, sushi restaurants and bakeries. Two, Dandan and The Vanguard, hail from Milwaukee. One doesn't exist yet: Gilbert Altschul's planned taco spot Bandit, set to go in eventually near his current West Washington Avenue coffee shop, Porter.
Past festivals have had live music as a major component of the event. This year, DJ Radish and DJ Landology will be spinning during the festival.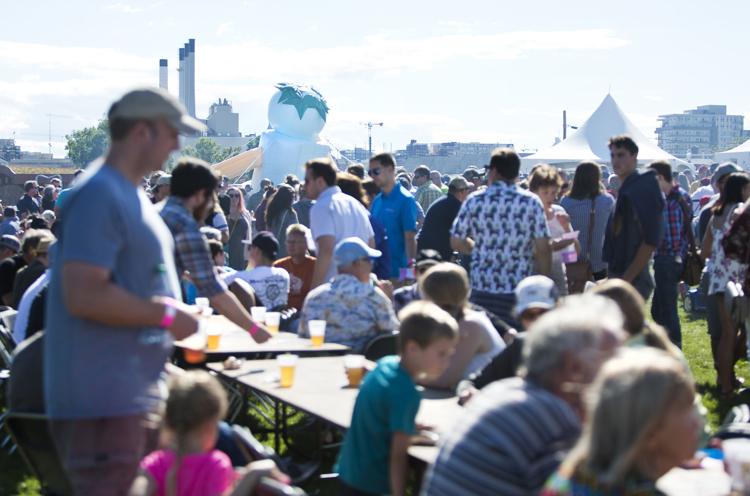 Weinstein mentioned lawn games, like cornhole, and a mobile arcade pop-up with games like NBA Jam, WWF Wrestlefest, Michael Jackson's Moonwalker, Lord of the Rings Pinball and Teenage Mutant Ninja Turtles.
The partnership with Breese Stevens, Weinstein said, has allowed MACN to be more upfront with its charitable giving. The chefs have already committed $5,000 to Community Action Coalition, with another $5,000 going to The River Food Pantry.
"A big focus this year is giving money back," Weinstein said. "In the past, all the risk was on MACN. Breese Stevens is assuming some of the risk because they want a long-term partnership with us."
Yum Yum Fest 2017 has kept the two-tier price system, with a $13.50 ticket to get in ($10 in advance) and $5 for each 2- to 3-ounce serving of smoked brisket (The Vanguard), corn with ground chicharrones (Umami Ramen and Dumpling Bar) or lobster disco fries (The Graduate Hotel).
Cocktails will cost $5-$6, Weinstein said, and there will be new options for nonalcoholic beverages — fresh lemonade and iced tea. In the kids' area, some chefs are making full meals for small visitors for $5 apiece, and children younger than 12 get in to the festival for free.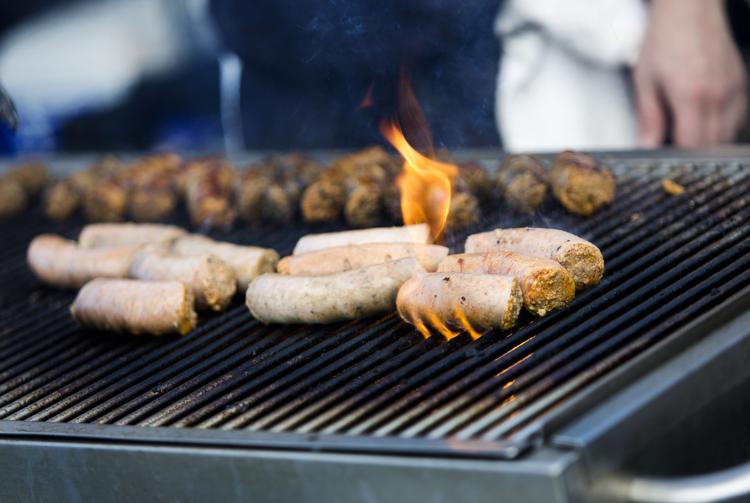 "We're letting people bring their kids for free and that's great, but why are we doing that if we're going to call it an adult event?" Weinstein said. "We want it to be a fun and family-friendly event, and our chefs want their families to attend."
In a response to attendee feedback, there will be nine vegetarian options and two vegan dishes, as well as several gluten free dishes. Vegetarian restaurant The Green Owl is making a jackfruit slider.
Oliver's Public House has plans for fried green tomatoes. Morris Ramen is making a kimchi fried rice ball with tonkotsu sauce and gochujang mayo.
From Lucille, chef Evan Dannells plans to make tostones, or fried plantains, with an heirloom tomato pico de gallo, candied squash and cuitlacoche, an earthy fungus known affectionately as "corn smut."
"They know that it's important to have diverse offerings," Weinstein said. "They know it's important to have as many options as possible."
Four restaurants plan to make dessert, including Madison Sourdough with an ice cream sandwich and Adamah Neighborhood Table with a riff on affogato, the coffee/ice cream mix. Newcomer Bloom Bake Shop, led by Annemarie Matiri, has announced plans for a buttermilk biscuit shortcake with berries and lemon curd.
Sustainable seafood will show up in a few places. Muramoto Downtown plans to use Sitka salmon in a poké bowl with citrus miso, and Gotham Bagels is doing a BLT with swordfish, pancetta and black olive aioli.
It's a carryover from Sustainable Seafood Week in June, a first for the chefs' network.
"We're happy to see chefs carrying that through to the festival," said Weinstein. "It's expensive. You can say you're going to serve it at your restaurant, but to serve it at a large-scale festival is a nice commitment."