Q&A: Comedian Mike Birbiglia returns to the director's chair for 'Don't Think Twice'
Mike Birbiglia's "Don't Think Twice" has got a lot of people thinking.
The popular stand-up comedian and "This American Life" contributor's second film as a writer-director after "Sleepwalk With Me," which opens Friday at Sundance Cinemas, is both a very funny comedy and a poignant drama. It follows a group of improv comedian friends and what happens when one of them becomes more successful than the others.
While some might see it is as a painfully honest film about failure and giving up on your dreams, others see it as a more hopeful film about the ups and downs of pursuing a creative life. The film has a near-perfect score among critics on Rotten Tomatoes, and Amir "Questlove" Thompson of The Roots tweeted an extended note on the film on Instagram: "As a member of The Roots, as a member of The Thompson Family, as an employee of the 30 Rock empire, as a fly on the wall at the Comedy Cellar watching experiments & craft & envy & awe & struggle & practice in motion — I say see it."
Birbiglia has been barnstorming the country presenting the film in theaters, but as it expands to 150 screens this weekend, he's "barnstorming by bed" from his home in New York. In a phone interview with the Cap Times, he talked about the reaction to the film, why he'll never do TV, and why being a director isn't much fun at all.
You must be so gratified by the reaction. It's clearly hit a nerve.
It's funny, I've never used that turn of phrase before, but I think that's what it is. There's something that's hit a nerve. I saw Amir last night, and he said, "Thanks for making a movie that feels like it's my movie." That's sort of the thing that we were lucky enough to pull off. You want that with everything you make.
I thought his comment was really interesting, because from one perspective, you could say this is a movie about failing and whether or not it's time to give up. But he saw from a hopeful perspective of "This is what it's like to make art."
It's like this weird thing, like (that fairy tale) where you look into a reflecting pool, and what you see back is what you are. Some people are like "Oh, it's so depressing." And I don't find movies like this depressing. The more real you make movies like this and the more true you make it to the experience of people who are living it, in some ways the more life-affirming it can be.
That's where we're all failed by Hollywood movies often, I feel. There's so much artifice that there's nothing for us to sink our teeth into, even if there's a happy ending. That's what's thrilling about making a movie like this, and seeing like this. I feel that way about "Once" or "Broadcast News." They're sad in a lot of ways, but the redemption — even if it's a small bit of redemption — is more powerful or more potent because it's earned.
It finds this middle place at the end that movies don't go to anymore. Usually it's either ultimate victory, or, if it's around Oscar time, it might be a tragedy. But you find this middle place.
I think that's exactly it. I honestly think it's because we're in this era of studio filmmaking where studios think we're going to make 10 times our money or they're not going to do it. Or, like you say, it's an awards film, so it won't make money but it will keep us in a prestigious territory. This is one of those kind of lost middle-budget films that thrived in the '80s and '90s when I was getting into film. That's one of the reasons I made it, because I wanted to see it. I just want this to exist.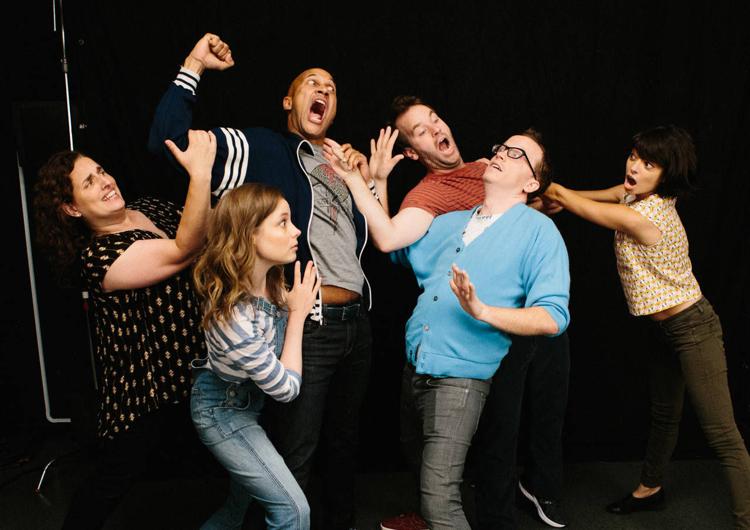 You were pretty adamant that this won't be premiering on Netflix or simultaneously on video-on-demand. If people want to see this right now, they have to go to a theater.
It was filmed for the big screen. I want people to have a chance to see it with an audience. That's crucial for a movie like this. I like to think of people seeing this and laughing and crying with a group of strangers. I want to protect that as long as we can.
Nobody knows what the future of this business is as far as film. I've been offered a lot of TV deals and have to keep politely turning them down. I like TV, but I love movies.
Part of me wanted this to be turned into a series, because I like being with these people. But on the other hand, it's perfect as it is. I don't want a Season 5.
Thanks. I'm glad. I love the 90-minute comedy format. You meet the characters, you live in their shoes, you laugh and cry with them, and then you come to some kind of a resolution with them. I think there's something special about that. It's like what we say thematically about improv in the movie — it happened once, and it'll never happen again. Movies have that quality.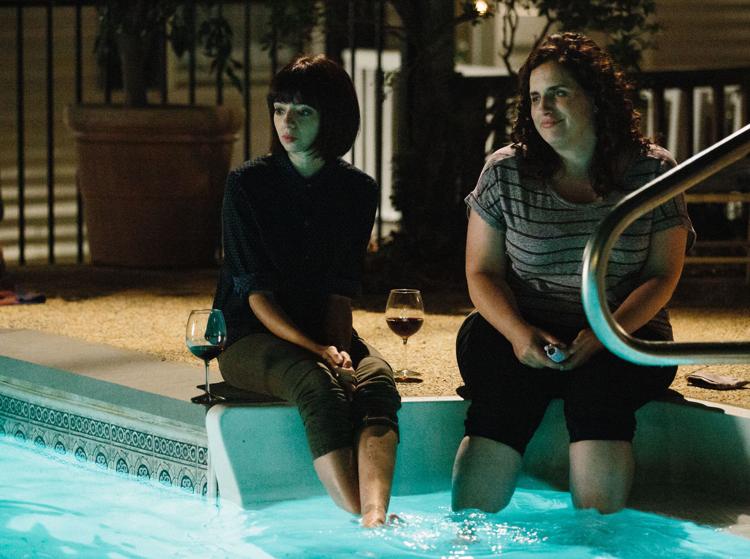 Were you looking generally to tell stories that weren't autobiographical?
I absolutely was. My own life is finite, and my imagination is infinite. There are a lot more possibilities once you open up into the fictional realm. It's exciting. I get more emotional watching this film than I do watching "Sleepwalk With Me." I feel like I can see myself in all of the characters. Where in "Sleepwalk" it's like, "Nope, that's me! And that's my mom and that's my dad."
How can you apply the tenets of improv to making a movie, where first of all you have to do massive amounts of preparation and planning, and secondly, you're the boss?
The funny thing about being a director is that in some ways you're gathering all your favorite people and then you have the least fun of all the people. You're like "Come on over, we're going to make this fun thing!" And then they're all laughing and having singalongs and inside jokes, and I'm like: "I don't know if we're going to make our day! We've got to lock down this location!"