Everything Madison has come to expect from the Willy Street area was on display in the tight quarters of the That BBQ Joint restaurant Saturday afternoon.
Owners Clement Henriques and Maureen White closed their restaurant for an hour and convened a neighborhood meeting, saying they were looking for solutions to some complaints from a small group of neighbors over noise and the smell of smoking meat. The restaurant is located at the corner of Williamson and Paterson streets.
What they got was a wide-ranging discussion from about 40 neighbors, customers and interested onlookers who argued about the politically active neighborhood's white privilege issues, critiqued the approach of the Marquette Neighborhood Association in resolving conflicts between residents and businesses and suggested everything from letting the whole issue drop to initiating a crowd-funding campaign to purchase a commercial scrubber for the smoker's ventilation stacks.
In light of the complaints, Marquette Neighborhood Association president Lynn Lee asked the city's Alcohol License Review Committee to require monthly meetings between That BBQ Joint and the neighborhood as a condition of the restaurant's liquor license. Saturday's meeting was the October installment and another is coming in November, date and location to be determined.
"We smoke meat overnight," Henriques said. "That's how we cook meat, that's how we serve the product that we think we should serve. And basically the conversation (with Lee) kind of devolved to 'What are you trying to tell me, that one complaining person can get a business shut down?' He said yes."
Lee disputed that account, saying that he was hoping to bring the restaurant owners and frustrated neighbors to the table to work on a positive solution.
A man who spoke several times at the meeting, but declined to give his name to a reporter, said he was one of the complaining neighbors who is dealing with the barbecue smell and said Henriques and White refused to meet with him, which led to the involvement of the ALRC.
"All we're asking for is to sit down and meet," he said. "Rightly or wrongly, we got the perception at the beginning of this that Clement and Maureen, you weren't interested in talking to us unless you had to. You said you wouldn't do anything unless you had to and that's when everything just spiraled out of control. Would I go back and do things differently? I probably would have. I don't want this kind of conflict. I just want to sit down together and figure this out. What if we agree on some solutions and try them out, I don't expect them to be 100 percent, I don't think anyone here does. I just want to meet somewhere in the middle."
But Henriques said Lee and neighbors made the process adversarial early by threatening the business at a meeting that included Ald. Marsha Rummel. He said he's reluctant to continue a process that he said could wind up costing him a lot of money and not solve any of the neighbors' complaints.
"If we're not breaking any laws, what is there to discuss? I understand hearing some concerns and I don't turn a deaf ear to that completely," he said. "At the same time, we did put a lot of money in to get in here. So when you start a conversation with 'We can do this the easy way or the hard way' … That was the first meeting. That's kind of what soured things immediately. So now you're trying to knuckle down on us, and for what?"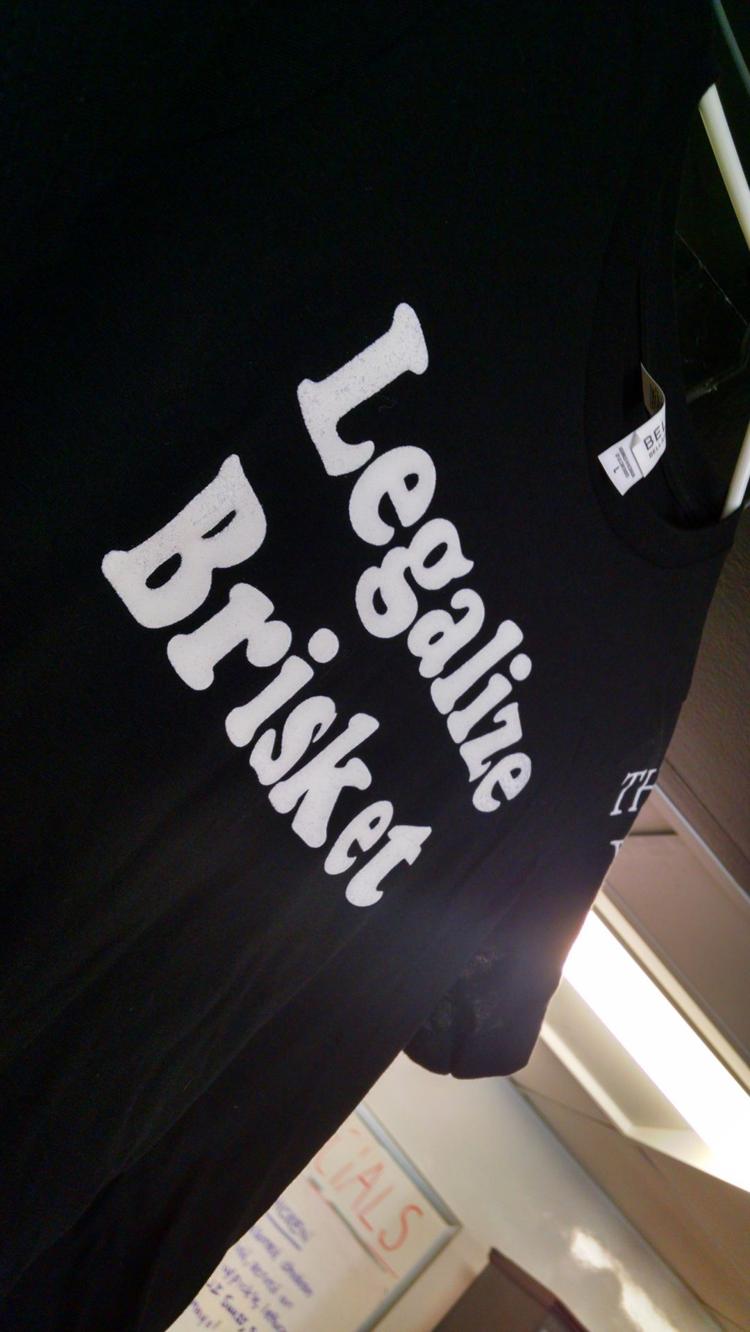 A handful of residents at the meeting said the barbecue smoking operation often fills their homes with a smoked meat smell. One woman said the odor is weather dependent, but can be strong when she has her windows open.
"It is a quality of life thing, especially if you're a vegan," she said.
Some at the meeting referred to That BBQ Joint's minority ownership (Henrique is of mixed race) and called on the neighborhood to support it rather than put up obstacles. One woman emphasized the importance of ethnic food in a diverse community, pointing to Austin, Texas, which chose to embrace barbecue restaurants instead of adding more regulations because of how important the cuisine is to the city's culture.
"These complaints are the way people harass minority-owned businesses," said Kevin Willmott, a neighborhood resident and local musician.
After the meeting, Henriques said he wasn't sure any workable solutions emerged, but indicated that crowd-funding could help the business pay for a better ventilation system.
"Everyone here is going to talk to someone else. That's how you will get a solution. Perhaps we'll get an email in a couple days that says 'I heard about this, here's a viable solution for you,'" he said.
Before the meeting, a line of customers stretched out the restaurant's door and several popular items had sold out for the day.
"This whole week has been busy," Henriques said. "It kind of reminds me of Black Restaurant Week. I was talking to someone who said, 'I'm sorry you're going through this horrible publicity.' I said, 'Wait a second, there's bad publicity, but this isn't bad publicity.'"
And he reiterated what several in attendance said; Williamson Street is an entertainment district with several bars and restaurants, lots of traffic and even a busy railroad corridor a block away.
"Are some people inconvenienced? I have no doubt. All of us are inconvenienced living in the city," he said. "There's something that's going to bother you. If you look hard enough, you're going to find a whole bunch of stuff. And if you're going to make it your life's mission to complain about every single little thing, you're going to be miserable. And you're going to drag other people into it, too."