Coyote 12, the first captured on the UW-Madison campus this winter, is a healthy female weighing 28 pounds when she was examined and tagged near Picnic Point last week, said David Drake.
That's typical for urban coyotes, which have access to abundant supplies of small animals and trash to eat, said Drake, a professor in the UW-Madison Department of Forest and Wildlife Ecology and UW Extension wildlife specialist.
"That's a decent-sized female coyote, and what we would expect," he said. "Every animal we've caught has been in great body condition, and generally healthy from a disease standpoint."
The project is researching the size and behavior of packs of coyotes and foxes on and around the UW-Madison campus by capturing the animals and putting radio collars on them. Physical examinations and bio-testing of anesthetized animals provides data for the eventual mapping of the transmission of disease from wild canids to domestic dogs, Drake said.
There's been a lot of attention recently focused on urban canids, as reports of coyotes snatching pets have emerged on the east side of Madison, near Milwaukee and in the central part of the state, Drake said.
But coyotes living near populated areas is nothing new, he said.
"They've been in urban areas quite a while. Coyotes are adaptable animals, and a native species to Wisconsin that has been statewide for a long time," he said.
They most often are active at night, which is one reason they're not often seen, Drake said.
"People are surprised to see coyotes in the city, and then they react to such a big animal and it ramps up from there. Coyotes are predators and unfortunately sometimes they eat pets, both in the country and the city," said Drake.
But reports that coyotes are attacking pets is a signal that they are becoming habituated to humans.
"That's what we want to avoid," Drake said. "We want them to be fearful so that they stay a safe distance from us."
The project's Facebook page has photos of a young male coyote that is expanding his range into the neighborhoods surrounding Owen Park, where he was captured last year. A map charts the coyote's movements over the past few months.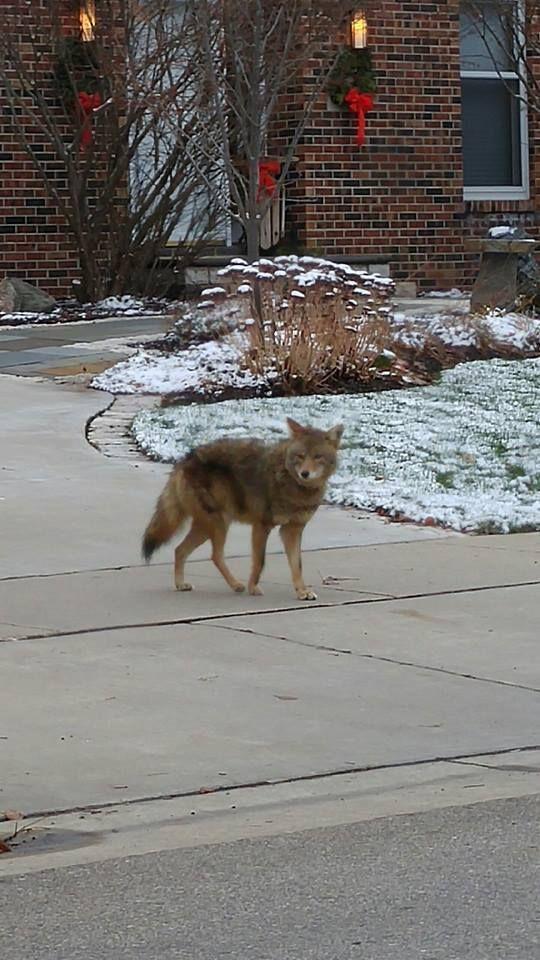 An animal believed to be the same coyote also was videotaped eating crab apples at UW's Research Park a couple of weeks earlier.
The coyotes typically stick to urban green spaces, and travel between them. Foxes, on the other hand, travel more often into neighborhoods, Drake said.
"We're interested in how these animals are sharing this urban landscape," he said.
In rural areas, coyotes typically kill foxes they encounter. But the predator-prey relationship seems to be relaxing in urban areas because of the abundance of food, Drake said.
To maintain traditional separation between canid and human species, researchers used the project's Facebook page to post tips encouraging residents to take steps to avoid attracting the animals to their yards and exposing their pets to them.
Those steps can head off potential conflicts with the wild animals, Drake said.
Coyotes very rarely attack humans, he said. "You have a much better chance of being hit by lightening."