Eight months out, two early candidates have emerged to run for the Dane County Board of Supervisors in the spring of 2018.
Dane County Clerk Scott McDonell said it is unusual to be seeing candidates file this early for a county board election. 
"Normally you may see a few after Labor Day," McDonell said. "Most show up closer to Halloween or Thanksgiving." 
Districts 11 and 32 have candidates who have filed to run.
Erik Paulson submitted paperwork to run for the special election in the 16th district, which includes east Madison, the town of Blooming Grove and a small chunk of McFarland, but then decided against it. He said Friday he is not taking active steps to pursuing the seat in 2018.
Jamie Kuhn won the 16th seat unopposed in the special election, replacing former Supervisor Dave de Felice, who announced in March he would be stepping down from the board after 13 years in office due to health concerns. 
Kelly Danner is running for the District 11 seat, which includes Madison's west side. The seat is currently held by Al Matano, who has served on the Dane County Board for 18 years. He hasn't had a challenger for the past 10 years.
"My intent is not to be caught napping," Matano said.
Matano said he intends to run for re-election and continue his efforts on zoning, land use and transportation. Expressing a strong interest in social justice issues, Matano said he is working on addressing alternatives to incarceration, diversion and solitary confinement
He agrees the Dane County Jail needs to be improved but said whether or not funding should be included in the 2018 budget for jail renovation plans was a matter of deliberation.
"I'm not in a position to address the sequencing right now," Matano said.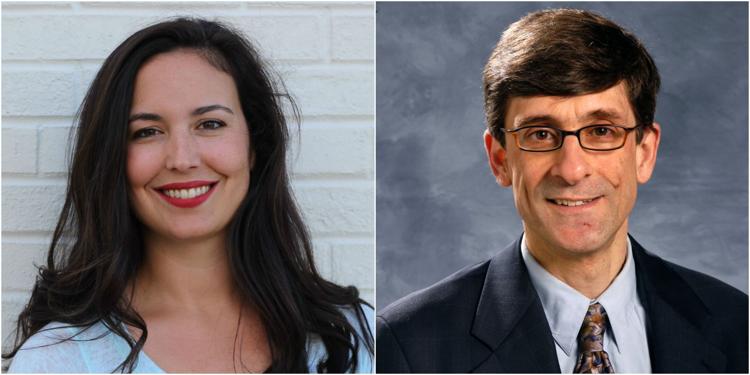 Danner has lived in Dane County for about eight years and recently bought a house on the west side with her partner. She previously worked for the software giant Epic Systems and currently works as a practice manager for an equine clinic on the west side.
She is also involved with the Democratic Party of Dane County. 
"I'm really passionate about the work the Dane County Board does with human services," Danner said. "I feel a responsibility to serve the community in that way."
When she was a teenager, Danner said she and her family needed access to food stamps and Medicaid. Because of that, she said she feels it is critical to have people on the board who have had experiences as a beneficiary of those types of social services.
"Having those things got me to where I am today, and I was so grateful for them," Danner said. "I want to be in the room and help prioritize and help make those decisions."
Last week, Verona Area High School social studies teacher Jason Knoll announced he is running for the District 32 seat, which is currently held by incumbent Mike Willett. Willett is completing his fifth term on the board and said it is too early for him to think about running for re-election in 2018.
Knoll has taught school at the Verona school since 2002, and he and his family have lived in the area for about a year after moving from Madison's north side.
"I enjoyed the community as a teacher but living here brings it to a whole new level," Knoll said.
Since Knoll has been teaching and living in the district, which includes the city and town of Verona, he said there have been many development projects that have contributed to its growth. If elected supervisor, Knoll said he wants to ensure those opportunities remain for the future generation.
"One of the things that I want to make sure happens (is) that the development we do have remains sustainable," Knoll said. "I want there to be prosperity, economic growth. Make sure it's economically sound."
He said he is also passionate about "trying to make the world a better place," which was also the reason he said he joined the U.S. Army Reserves and Wisconsin Army National Guard. Knoll served on active duty for 11 years. As a teacher, he and his students in 2015 created a student-driven charity called VAHSAid to deliver aid to impoverished Dane County residents and those affected by the Syrian refugee crisis.
If elected, he said he wants to address child poverty and food insecurity rates in Dane County.
"I want to make sure the people who rely on those services continue to receive them," Knoll, a self-described progressive and social Democrat, said.
Willett, a conservative, served on the board from 2004 to 2012 before being defeated by liberal candidate Erika Hotchkiss in 2012. He ran successfully in 2014 and was re-elected in 2016.
In 2011, Willett was among a group of 10 conservative board members who voted against authorizing borrowing to pay private contractors to repair two dams.
"If we're going to spend millions of dollars, we should have justification for where those millions of dollars are going," Willett said.
Willett, who is a member of the Public Protection & Judiciary Committee, listed public safety as a priority, including the county's work on developing a plan for renovating the Dane County Jail.
The election is April 3, 2018. Candidates must file all paperwork except a statement of economic interest by Jan. 2, 2018 at 5 p.m. The economic interest statement is due Jan. 16.