Pink hat revolution: As Republicans move to target Planned Parenthood's federal funding, women's health activists push back
The Planned Parenthood clinic in Johnson Creek shut its doors in 2013. It was one of four Wisconsin clinics to permanently close that year, following a loss of $1 million in state funding delivered in Gov. Scott Walker's first budget as governor.
Pro-life advocates list those closures as victories, although none of the facilities — also in Beaver Dam, Chippewa Falls and Shawano — provided abortions. In 2014, a clinic in Fond du Lac closed due to loss of funding. And in August 2016, the organization announced it would permanently shutter its Appleton abortion clinic after a temporary closure, citing an inability to meet proper security standards to protect patients and staff.
That left Madison and Milwaukee as the only Wisconsin cities to offer abortions.
Newfound GOP control at the federal level means efforts to pass anti-abortion legislation and divert federal dollars from Planned Parenthood are within reach.
Where pro-life champions see gains, public health officials and pro-choice advocates see a sustained strike on access to reproductive health care and abortion. But the results of the November 2016 election have some pro-choice proponents more energized to push back than ever before.
"I really believe that we are at a movement moment in this country when it comes to access to reproductive health care and what the states, including Wisconsin have done, over the last 10 years," said Nicole Safar, director of government relations at Planned Parenthood of Wisconsin. "I've been working at Planned Parenthood for 12 years under both Republican and Democratic administrations at both the state and federal level, and I have never seen anything like we've seen since the 2016 election."
'We've been polite about this'
Sara Finger, founder and executive director of the Wisconsin Alliance for Women's Health, said she thinks the presidential election triggered "an awakening" and sparked an unprecedented level of engagement.
"I think we're unapologetically women right now who will not allow these issues to be demonized, marginalized and politicized," she said. "We've been polite about this and I think you saw the pink hat revolution has begun. I'm just not sure women are willing to be on the menu anymore."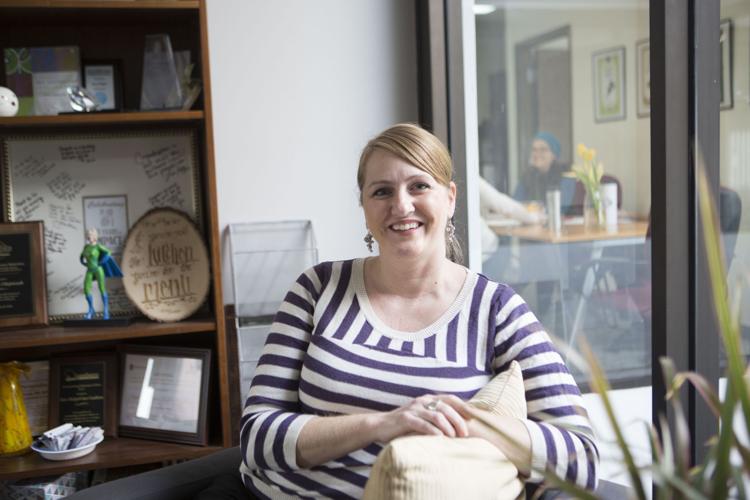 Finger was referring to the pink "pussy hats" thousands of women wore in the Women's Marches that took place across the country the day after President Donald Trump's inauguration, bringing about 500,000 people to Washington, D.C. Police estimated between 75,000 and 100,000 people took to the streets in Madison, where organizers had hoped for between 10,000 and 15,000.
The march was just one example of supporters mobilizing against anti-abortion efforts, Safar said, adding that Planned Parenthood has seen an "outpouring of support" since the election.
Madison businesses raised $25,000 for Planned Parenthood through a cookie bake sale this month organized by Underground Food Collective's Jonny Hunter, and a sale in Milwaukee yielded similar results, Safar said. Other Madison businesses including Genna's Lounge, Espresso Royale and Gib's Bar have donated some of their proceeds to the organization.
Safar said she thinks pro-choice supporters in Wisconsin have reacted more to the presidential election than to policy changes made over the last six years in part due to the boldness and openness with which House Speaker Paul Ryan and Vice President Mike Pence talk about defunding Planned Parenthood.
"Even though it's the same policies that happened here in Wisconsin, it's elevated it to a level where I think supporters are like, 'Holy s---, this is really going to happen now,'" Safar said.
'We just can't go back there'
Located halfway between Madison and Waukesha, Johnson Creek is home to about 3,000 of Jefferson County's 85,000 residents. The Jefferson County Health Department referred low-income and uninsured patients to Planned Parenthood for sexually transmitted disease testing, contraception and pap smears before it closed, said public health director Gail Scott.
Scott, who has worked for the health department for 36 years and has served as its director since 1990, recalled an intense backlash that included protests and death threats when she proposed putting the Planned Parenthood clinic in the public health building.
"I'm Catholic. I pretty much don't want people to have abortions," she said. "I do believe you're taking a life … But that's neither here nor there because I don't dictate what other people do, and I do not feel that I should dictate to people what kind of health care they're getting. That's really not up to me."
A free clinic in Johnson Creek offers some STD testing, Scott said, but shies away from contraception due to its religious affiliation. It doesn't have the capacity to offer much in the way of women's health exams or pap smears.
The department now refers low-income patients to Planned Parenthood clinics in Dane and Waukesha counties, Scott said.
"When you say to somebody who's maybe young or uninsured, low-income, you've got to drive to Madison, it's a barrier," Scott said.
When the clinic closed, in some ways, the Affordable Care Act was there to fill the void, Scott said. It expanded access to insurance and, as a result, contraception.
"Losing Planned Parenthood, we did lose that resource, and I don't know what's going to happen if we lose the Affordable Care Act — because we can't go back. We just can't go back there," Scott said.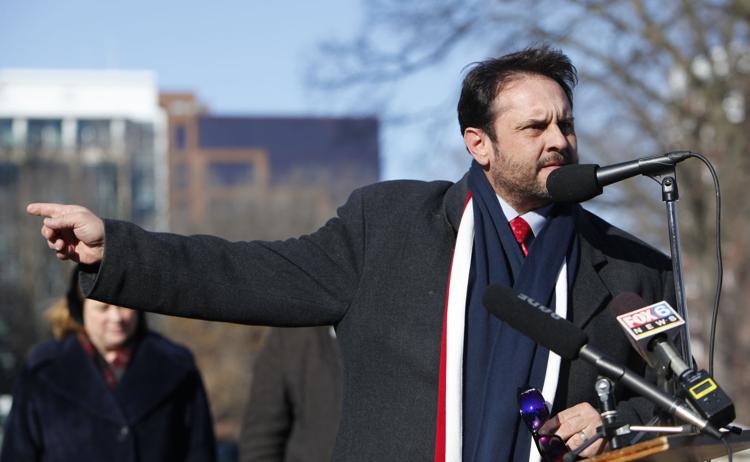 Since his first budget, which blocked Planned Parenthood from receiving federal Title V family planning dollars, Walker has signed into law a series of measures that have chipped away at the organization's funding.
Early in his first term, he ended a contract with Planned Parenthood to administer services for the state's Well Woman Program in four counties. In 2016, he signed into law a pair of bills stripping the organization of an estimated $7.5 million in federal funding by placing limits on how much Planned Parenthood can be reimbursed for prescription drugs acquired through a Medicaid program and by preventing the organization from receiving federal Title X funds.
Wisconsin law also prohibits payment for abortion through Medicaid and bars state exchanges set up through the Affordable Care Act from covering abortion, except in the cases of rape, incest or if the life of the mother is in danger.
Walker frequently touted those moves during his presidential campaign, often boasting that Wisconsin defunded Planned Parenthood long before the release of a series of undercover videos targeting the organization sparked a national effort to do the same. Ryan has promised that House Republicans will include a provision to remove all federal funding for Planned Parenthood in their legislative proposal to repeal the Affordable Care Act, which would mean the organization could not bill Medicaid for services it provides to patients who receive their health coverage through the program.
'A very strong pro-life governor'
Matt Sande, legislative director for Pro-Life Wisconsin, sees those defunding efforts as some of the most significant anti-abortion policy developments of the last six years — and he credits Walker for blazing the trail.
"I think what you've seen is a very strong pro-life governor," Sande said. "Now, remember, the first initiative to eliminate public funding was done by the governor in his budget proposal in 2011. So he led the way on this, and no one ever had. And when the governor does that, it emboldens the Legislature to follow suit."
Finger doesn't dispute that, though she has a different view of the outcome.
"There was a green light that went off in 2010 that really emboldened and fast-tracked permission to demonize, to politicize, to marginalize reproductive health," Finger said, adding that the energy had been building since 1973 when abortion was legalized under the Supreme Court's Roe v. Wade ruling. "Then when you suddenly have all the stars aligned and the perfect storm created, like in 2010 at the state level … the bipartisanship around certain common sense, common ground areas like the prevention of abortion went out the window."
What came next was a 2012 law that preemptively banned telemedicine abortions and put in place additional measures designed to ensure women seeking abortions are not coerced. The law requires the pills for a medication abortion to be given to a woman by the same doctor she sees for her state-mandated counseling appointment.
Wisconsin women seeking abortions have been required to participate in a counseling appointment followed by a 24-hour waiting period since 1996.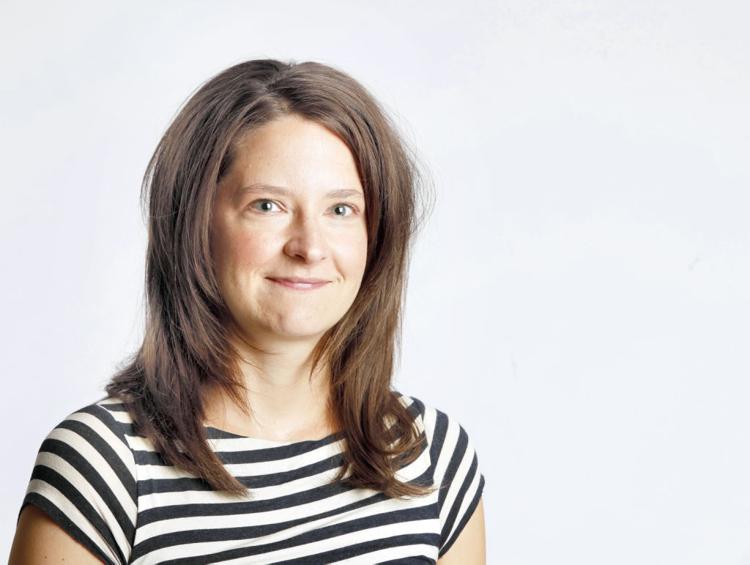 In 2013, Walker signed legislation requiring women to undergo an ultrasound before having an abortion. The woman is read a script describing what is on the screen and is given the option of viewing it. The same law also includes a provision requiring abortion providers to have admitting privileges at a hospital within 30 miles of their clinic, which the U.S. Supreme Court blocked from being enforced last year.
And in 2015, Wisconsin became one of 16 states to ban abortion 20 weeks after fertilization, based on the grounds that a fetus is able to experience pain at that stage of gestation. The science behind that argument is complicated, although the majority of scientists who have weighed in on the issue argue the capability to feel pain doesn't set in until the third trimester.
Both pro-choice and pro-life activists agree the 20-week ban and ultrasound requirement were two of the most significant reproductive policy changes in Wisconsin.
Rep. Jesse Kremer, R-Kewaskum, one of the lead authors on the 20-week ban, said passing the law may be his most important accomplishment as a lawmaker.
"There's an educational component to that, along with the fact that when somebody sees a picture of their child, that's very persuasive towards a life-affirming decision," said Wisconsin Right to Life legislative director Chelsea Shields of the ultrasound law. "Legislation like that, I think, is the most effective because it combines education and effective protection of the unborn."
Opponents of the laws say they disrupt the doctor-patient relationship, requiring physicians to say and do things differently than they would if left to their own judgment.
Dr. Amanda Schmehil, an ob-gyn at Associated Physicians in Madison, said it is a "frustrating time" to be working in reproductive health. Schmehil set up a crowdfunding campaign last year for a patient who learned at her 20-week ultrasound appointment that her child had a fatal skull abnormality shortly after the 20-week ban was signed into law. The patient and her husband opted to travel to Chicago for an abortion.
The pregnancy was "very much" a wanted one, Schmehil said, adding that she had previously seen the couple through a healthy pregnancy and a miscarriage.
"I was so incredibly mad for her, that I was being told that legally I could not help my patients and there was no good medical reason, there was just a legal barrier," she said.
"No one wants to have an abortion. No one wants to have to go through a procedure at 20 weeks. Almost all the women who end up going through these procedures have struggled with the decision. They often have a very wanted pregnancy that is not compatible with life," she said. "They are emotionally struggling with this decision and it's really the best thing for them as a family, and they really should have that right to make that choice for themselves."
Shields acknowledged the difficulty of such situations, but countered that allowing exceptions for fetal anomalies would amount to saying that because a child has a disability, he or she deserves death more than a child without one.
"Any parent who learns their child has a disability, that is hard. But that doesn't make the child any less human," Shields said. "So for us it seems rather discriminatory that, oh, we can protect the healthy babies, but if they're not healthy, we can't. It just doesn't make sense."
'What I do believe is that it's a human being'
Pro-Life Wisconsin supported the concept of the 20-week ban, but opposed the legislation because it contained exceptions for the life of the mother, and the group believes abortions are never medically necessary.
For similar reasons, the group will take a neutral position on a piece of legislation being championed by Wisconsin Right to Life that would ban dilation-and-evacuation abortions — the procedure most commonly used to end a pregnancy after 12 weeks — which anti-abortion advocates refer to as "dismemberment abortions."
"Our approach is not to regulate methods of killing preborn children," Sande said.
But the two groups will partner with the conservative Christian group Wisconsin Family Action to push for a ban on the sale of and research conducted on aborted fetal tissue, a top priority for anti-abortion lawmakers this session.
Republicans have tried several times to pass such legislation, but the proposals have failed in the face of opposition from the scientific and medical research communities.
"If we say it's OK to have an abortion so that child can be sliced up in a Petri dish, we're ignoring the integrity of that person as a human being," said Rep. Joel Kleefisch, R-Oconomowoc, who introduced such a ban last session with Rep. Andre Jacque, R-De Pere, and lists the effort among his priorities for the current session.
Asked whether he thinks women have abortions for the purpose of research or profit, Kleefisch paused for a few seconds.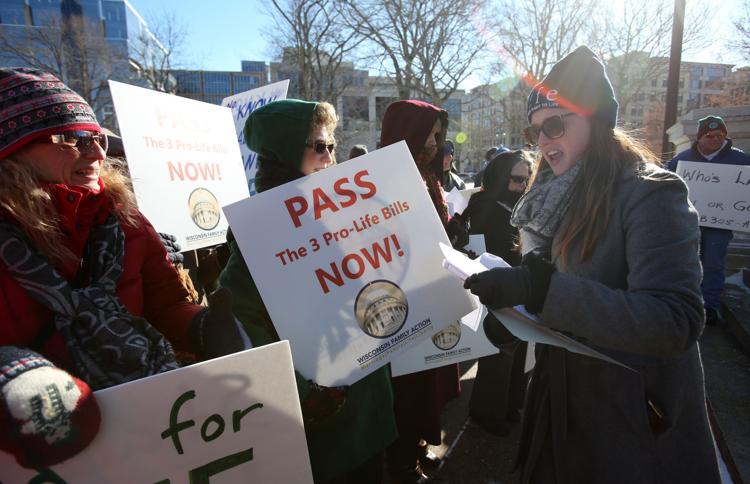 "No, I don't. I don't think women do that. I don't think a woman — I'm not a woman, so I really have no right whatsoever to guess or to speculate as to why a woman has an abortion. I don't. Nor do I have a right to speculate as to the difficulties she's going through when she makes a decision like that. Nor do I have a right to impress any of my beliefs on any decisions a woman makes. Period," Kleefisch said. "Which is difficult, as a man, for me to answer these questions, because I don't know, nor will I ever know what it's like to carry a child. I don't know what it's like to make a decision to have an abortion or carry a baby to term. What I do know is, what I do believe, is that it's a human being. That a fetus is a human being."
Jacque also plans to introduce a bill that would prevent state health insurance plans from covering abortion services, except in cases of rape, incest or to save the life of the mother.
Sande said his group is also working with Jacque on legislation to prevent University of Wisconsin Hospital and Clinics employees from performing, assisting with, being trained in or training others to perform abortions. Jacque has been one the Legislature's leading sponsors of anti-abortion legislation, Sande said.
Meanwhile, Kremer said he plans to introduce a bill that would require doctors to tell patients receiving medication abortions that they can receive a progesterone injection to potentially reverse the effects of the pill. The ability to reverse a medication abortion is "not supported by the body of scientific evidence," according to the American Congress of Obstetricians and Gynecologists. Kremer said he is waiting for additional studies to be released before he introduces the legislation.
'I think it's wrong that taxpayer money goes to them'
Pro-life activists have recently focused on shutting down Planned Parenthood's public funding.
"Trying to address avoiding taxpayer dollars going to abortion providers, it feels like whack-a-mole," Wisconsin Right to Life's Shields said, referencing the different state and federal funding streams that are or have been tied to Planned Parenthood.
"As long as Planned Parenthood of Wisconsin is involved in the abortion industry, taxpayer money should not go to it. No matter whether they claim that that money ever gets used for abortion or not, it's in the organization," said Wisconsin Family Action executive director Julaine Appling. "And until and unless they stop performing, referring for and advocating for abortions, I think it's wrong that taxpayer money goes to them."
That's why pro-life groups want to see Ryan and House Republicans follow through on their pledge to cut federal funding.
"Limiting their funding will very likely limit their ability to perform abortions," Kleefisch said. "Having said that, we must do everything we can to make sure that every service they offer to women for actual women's health is widely available, so that there's not one crack for a woman who needs health services to fall through."
Both state and federal laws already ban federal money from funding abortions except in cases of rape, incest or when the mother's life is at stake. But critics argue that because some Planned Parenthood clinics provide abortions, any federal money the organization receives indirectly subsidizes those procedures.
"I think the short answer is they don't know what they're talking about," Safar said of that argument. "They have no idea about the complex business of running a statewide health care organization that is predominantly a charity care organization. I think that they're being disingenuous for several reasons."
As a 501(c)3 nonprofit, Planned Parenthood's ability to exist and provide patient care like well woman exams, contraception and STD screening, prevention and treatment depends on its compliance with the laws that prevent the commingling of those funds, Safar said.
Sydney Rosengarten, a 20-year-old nursing student at UW-Madison, said she sought care from Planned Parenthood at the suggestion of her doctor because there were no providers in the area covered by her parents' insurance plan. Planned Parenthood helped her find an affordable contraceptive that helps combat her migraines, she said.
"When I had those migraines it was almost unbearable. I had to stay in bed all day," Rosengarten said. "Getting a birth control method that works for me allowed me to study and live my life freely without having to worry about my migraines."
Courtney Kessler, 22, grew up in Janesville and lives in Madison now. She started going to Planned Parenthood about two years ago, when she was between jobs and without health insurance. She works three jobs now, but still doesn't have insurance. Her monthly income is too high — by $58 — to qualify for Medicaid, but she does qualify for Wisconsin's Family Planning Only Services program.
Kessler, who has a family history of ovarian cancer, said she has gone to Planned Parenthood for STD testing, cancer screenings and to have an IUD inserted.
"Without it, I would be a little bit lost health care-wise, finding somewhere to go that I know is going to maintain that level of care," she said.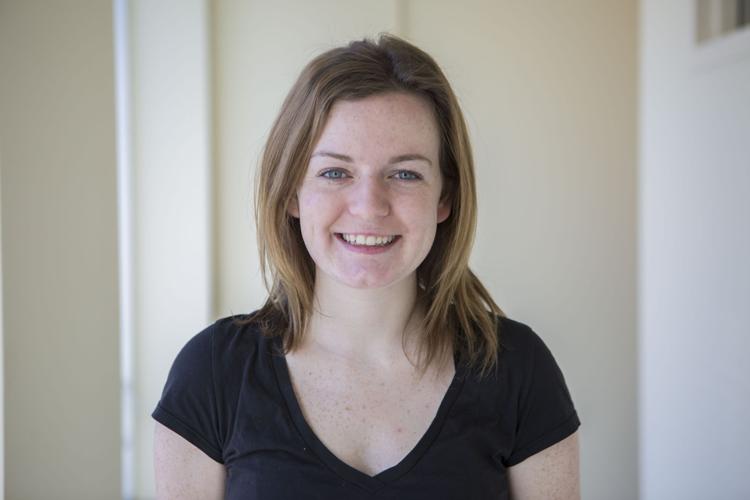 Planned Parenthood of Wisconsin serves about 60,000 patients per year, about 50,000 of whom are Medicaid-eligible, Safar said. The reimbursements it receives from Medicaid add up to about $11 million, or 44 percent of the organization's total revenue.
Without that funding, "it means in the most drastic sense, some clinics will close. We don't know exactly what that looks like, but we will not be able to sustain serving 60,000 patients in Wisconsin if we are no longer Medicaid-eligible," Safar said.
Medicaid funds diverted from Planned Parenthood would be redirected to community health centers, according to Ryan's office.
"Our priority is making sure women get the kind of care they need and we believe that can best be achieved by putting money into community health centers, which provide similar services as Planned Parenthood but vastly outnumber them," said Ryan spokeswoman AshLee Strong.
'Certainly there will be gaps in their services'
As of 2015, there were 16 Federally Qualified Health Centers in Wisconsin operating 96 sites, including specialty facilities like dental clinics and alcohol and drug treatment centers, according to a Kaiser Family Foundation report. Planned Parenthood has 21 health centers in Wisconsin, 19 of which provide "comprehensive reproductive health care."
But if money was no longer "locked up" by Planned Parenthood and was redirected to other clinics, Appling said, "I am more than confident that they could pick up the caseload that would be required."
Scott, of the Jefferson County Health Department, said "I know there's always been movement to defund (Planned Parenthood), and then they think that the private sector is going to pick up the slack, or government's going to pick up the slack, and I just don't know how we would."
Doug Gieryn, director of the Winnebago County Health Department, said the FQHC in Oshkosh could take on a portion of the 1,500 Winnebago County residents that currently receive STD or family planning services from Planned Parenthood, but it would be difficult to absorb all of them. Winnebago County is fortunate to have an FQHC and a local government that is receptive to filling service gaps, he said.
Still, Gieryn fears defunding Planned Parenthood could lead to higher rates of undiagnosed STDs and unintended pregnancies by removing or delaying access to reproductive health services.
"This population is most likely to have challenges accessing care from another provider," Gieryn said. "I think defunding Planned Parenthood for family planning services creates an unnecessary disruption of accessing of their services. Certainly there will be gaps (if) it's not done in a way where there's enough time to react."
In communities where Planned Parenthood clinics have already closed, private providers haven't stepped in to fill the gap. Because of that, Gieryn said, defunding Planned Parenthood shifts costs to another tax-supported entity, like an FQHC or a public health department.
"The hardest thing about this is who it's affecting," he said. "It's affecting a very vulnerable portion of our population, one that has less options, one that already has a higher burden of STIs and potential for unintended pregnancies, and I really think that we should be doing what we can to help minimize those unintended pregnancies, combat that increasing sexually transmitted infection rate, and this is really a step in the opposite direction."
Rep. Chris Taylor, D-Madison, a former public policy director for Planned Parenthood of Wisconsin, argued that limiting Planned Parenthood's capacity to provide contraception will lead to more unintended pregnancies that could result in abortions.
"Can we take steps to reduce the need for abortion? Yes. Is the Republican majority taking those steps? No," she said. "I think all of these laws cumulatively serve to shame women, to humiliate women, to degrade women."
Safar also questioned why anti-abortion advocates wouldn't work with groups like Planned Parenthood to provide access to birth control and sex education — or participate in a debate about banning abortion outright rather than "tinkering around the edges."
"Obviously we don't want abortion to be legal, but short of that, we don't want taxpayer involvement, in any way, shape or form. Whether it's funds like family planning funds or whether it's insurance coverage, we don't want any of that facilitating abortions," Sande said.
Pro-Life Wisconsin has demonstrated its commitment to its end goal of banning abortion, he said, by supporting a "personhood amendment" that would legally define human life as beginning at fertilization, rather than when a fertilized egg implants in the uterus. Such a law would effectively halt all abortions and could also make some forms of birth control illegal.
There is a "special relationship" between law and culture, Wisconsin Right to Life's Shields said, arguing that anti-abortion groups should work to advance in both areas at the same time. If an abortion ban were passed before society was ready to embrace it, she said, it wouldn't be successful.
"We're not fighting for women to go to the back alley; we're fighting for women to know that they're empowered to make a life-affirming decision regardless of the circumstances," Shields said.
'People don't seem to be getting tired'
Because of its political landscape, Wisconsin has become a "testing ground for the limits" of anti-abortion legislation since 2010, Finger said.
"I think there's a reason the pendulum has to swing so far, so that it swings back at some point. We have to have some sort of catalyst, some sort of awakening that happens to cue people in on what has been done under the cloak of night that people just aren't aware of," she said.
Anna, a University of Wisconsin-Madison student who asked to remain anonymous, called Planned Parenthood to schedule an abortion last May after learning she was pregnant. The counseling, ultrasound, waiting period and regulations on medication abortions she experienced didn't make her reconsider her decision, she said.
But they did influence her in another way.
"I really want to get involved in legislation regarding women's rights because I now understand what a big deal it is," she said. "So for me, I think it really had a motivating impact, which I'm glad. I was afraid that it would make me feel very upset and feel guilty and question myself, but I think it's actually made me stronger and more motivated to go on to further my studies and be a part of the legislation regarding this."
Appling argued the passion for anti-abortion efforts is also stronger than ever, noting the turnout at pro-life rallies and marches in Washington, D.C. and throughout the country. No official crowd count for the D.C. rally has been given, but news reports described it from "tens of thousands" to "hundreds of thousands."
"I think the pro-life movement's passion and energy is now finally getting the spotlight it deserves because of the media coverage the March for Life had this year. This march has been going on since 1976, yet for the first time this year, with record attendance, the world's eyes were on the pro-life movement," Shields said. Safar argued support for events like the Women's March and for Planned Parenthood are part of a larger movement of people thinking deeply about "justice and dignity and integrity." Access to reproductive health care and abortion may not be the single biggest issues within that sphere, she said, but they play an important role.
Both Safar and Finger said the way to channel the energy they see now into change is by taking a long view and continuing to build and develop grassroots support.
"It doesn't seem to be dying down," Safar said. "People don't seem to be getting tired. People seem to be getting more and more energized."
Share your opinion on this topic by sending a letter to the editor to tctvoice@madison.com. Include your full name, hometown and phone number. Your name and town will be published. The phone number is for verification purposes only. Please keep your letter to 250 words or less.