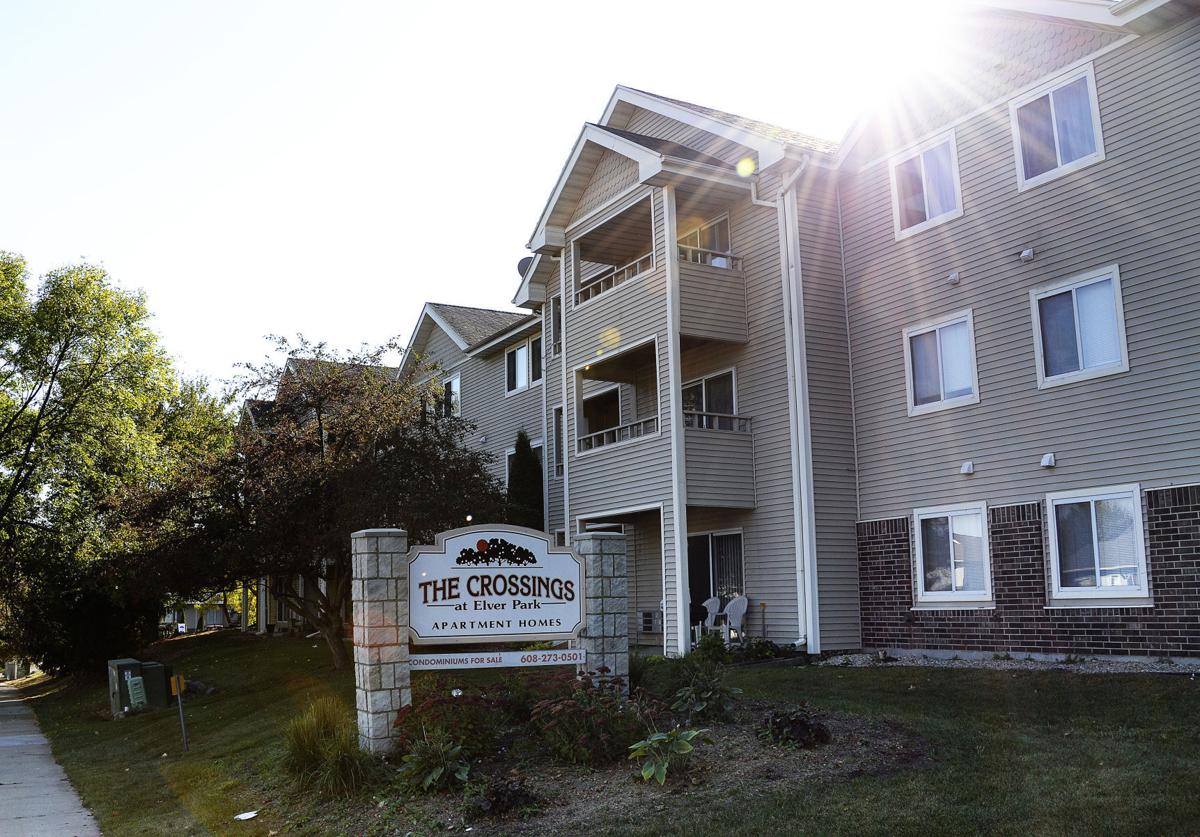 Mohamed Ahmed doesn't let his four kids play outside.
He and other parents living at The Crossings at Elver Park are worried about their children being exposed to fights, criminal activity, profane language, garbage left out by fellow tenants, people urinating in the street, cars racing through the parking lot and a general state of disrepair.
"I don't see a healthy environment," Ahmed said. "I can live with the loud music, I can live with people talking loud and whatnot, but when somebody dropped a baby diaper in the middle of the parking lot, it's not healthy. You open your window and all the stink comes in."
Between Jan. 1 and Aug. 27, police were called to The Crossings 394 times. That is an unparalleled number, according to Madison police officers in the West District, one who referred to the complex as an open-air drug market.
"There's no other complex in the west district that probably per capita, based on the same size, is going to see that same volume of calls for service," said MPD Lt. Lori Chalecki.
Additionally, between April 14 and Aug. 10, the complex received over 200 notices from the city's Building Inspection Division. Housing inspection supervisor Kyle Bunnow called that number "unusual." Outstanding repairs and maintenance work adds up to an estimated $1.9 million, according to the city attorney's office.
"The problems at this complex are significant, and they appear to be worsening," Bunnow said.
Those problems compelled Assistant City Attorney Jennifer Zilavy to issue on Aug. 14 an intent to file a public nuisance action in Dane County Circuit Court against The Crossings, aimed at the majority owner of the complex's 152 units.
While the city seeks legal action and conditions deteriorate daily, residents looking for affordable three-bedroom apartments have few alternatives.
"The individuals living at The Crossings are not living in a decent, safe, and sanitary environment," Zilavy said in an Aug. 15 memo.
An invitation for disorder
The Crossings is a residential condominium complex consisting of seven buildings and 152 two- and three-bedroom units at the corner of Gammon Road and Morraine View Drive on Madison's west side. The complex sits one block north of sprawling Elver Park and one block south of large, single-family homes, some of which have swimming pools and tennis courts in their backyards. Woodman's is a few blocks to the north on Gammon Road.
Rent runs about $1,000 per month. Condo units listed for sale on real estate websites are priced between $84,000 and $94,800.
Former Madison planning director George Austin said the area was developed in the late 1980s and early 1990s during a time when the city was growing and annexing more land into the city. 
"Madison was a growing city then as it is now," Austin said. "There was a desire to add neighborhoods that are contiguous to the city that services were easily extended to."
Robert Mosky and Albert Kocembra are the focus of the nuisance complaint. They run Chicago-based RDM Development and RMAK-1-2017, LLC. Of the 152 units, Mosky and Kocembra own 74. They bought 23 of those units in July.
Mosky bought the entire complex in 2007 and converted it from apartments to condominiums. His company is well known in the Chicago development scene, where it has a number of residential and commercial projects. 
The remaining 78 units are owned by other individuals, corporations and LLCs and are rented out. Though typically condos are occupied by their owners, only 18 owners live at The Crossings.
Several factors make addressing problems at The Crossings challenging: the large number of owners, the low number of owner-occupied units and the lack of on-site or consistent property management.
Zilavy said she became aware of problems at The Crossings in March. On visits, she noted boards torn apart on the playground with nails sticking up, broken down cars, mangled bikes strewn around and trash and debris littering the property.
"From my perspective it looked like things were spiraling at the property from the police calls for service and building inspection," Zilavy said. "The building wasn't properly maintained and the outstanding orders from Building Inspection weren't being addressed.
"I'm filing (the complaint) because it's in disarray."
She described The Crossings as "an unkempt property that would invite disorder to it." Having the owners in Chicago does not help, Zilavy said.
"When you've got a situation where there's disorder on the property and you have absentee owners, those on the property that are causing problems tend to feel empowered to do so because there's no one watching them," Zilavy said.
RDM Madison, through The Crossings homeowner's association, hired Middleton-based Caribou Property Management to oversee the property from mid-2015 until Sept. 1, when Madison Property Management took over — a change facilitated by Mosky.
Caribou's senior association manager Steve Cousino admitted the property was difficult to maintain. Caribou was responsible for ensuring the day-to-day operations of the homeowner's association were handled, tracking invoices and payments and overseeing maintenance requests.
Cousino said when the company made repairs at the property, the damage was often repeated a week later. Kids picked fights in the parking lot and created other community disturbances, he said.
"It just came to a point where we were just spinning our wheels a lot, and we couldn't get the traction," Cousino said.
Mosky said he had concerns about Caribou's performance for about eight months and started researching a new property management company about six months ago. He said the property is in a better position with new management.
"We have a lot of faith in (Madison Property Management)," Mosky said. "They've been doing a spectacular job to clean up the previous management. This is really about saving the people's money that have bought there."
Mosky would not comment on the city attorney's legal action. MPM did not respond to interview requests.
Former tenant Tehesha Williams gave up on The Crossings before the new property manager started. She moved out in July after living there for two years.
She lived in a three-bedroom condo and paid $540 per month, with the balance covered by a Section 8 housing voucher. There are 31 Section 8 voucher holders living at The Crossings, according to Tom Conrad, Madison's Section 8 supervisor.
The turning point for Williams was realizing her four children, between the ages of 12 and 19, were starting to mix with the "wrong crowd" hanging out in the parking lot. Williams said children of residents and people visiting the property were breaking doors, kicking out windows, pulling fire alarms and causing other problems.
"I just didn't feel like I needed to live like that," she said. "Every time you look around they were in trouble with the police."
Williams was able to transfer her Section 8 voucher to another three-bedroom apartment in Madison. However, many tenants at The Crossings struggle to find affordable three-bedroom apartments.
Madison's housing market is tight, with vacancy rates at or near historic lows for a number of years, according to a 2016 city housing report. Vacancy rates are different across the city, but it's under 2 percent on the west side. A general standard for a healthy vacancy rate is 5 percent.
Supply has not kept up with the demand for multifamily housing. From 2007 to 2015, the city increased by 17,000 renter households, but only 7,500 multifamily units were added to the market, according to the 2016 city of Madison Biennial Housing Report. The low vacancy rate means higher prices. In addition, new housing supply has largely been aimed at those at the higher end of the income spectrum.
The median monthly rent for a three-bedroom apartment in Madison is $1,207, according to 2016 Census data. The average rent is $1,726, according to Rentcafe.com.
Chalecki of the MPD's West District said The Crossings has a reputation as the place to get away with negative behavior.
"There's no accountability for the people who live there because there's very few owner-occupied units over there," Chalecki said. 
Theresa Magyera is an MPD neighborhood resource officer in the West District. Her role, which is not based on calls for service, is meant to address emerging neighborhoods that require extra attention.
The Crossings consumes most of her time. While problems stemming from unsupervised youth on the property are a huge problem, she also said the site is a hangout for drug activity and newer Madison-grown gangs.
"We've had complaints of drug dealing in the parking lot, open air, which hasn't happened in the city in a long time," Magyera said.
Apart from the gang and criminal activity, Magyera addresses fights on the property, trespassing complaints, garbage issues and damage to property such as broken doors, burned carpeting and fireworks set off indoors.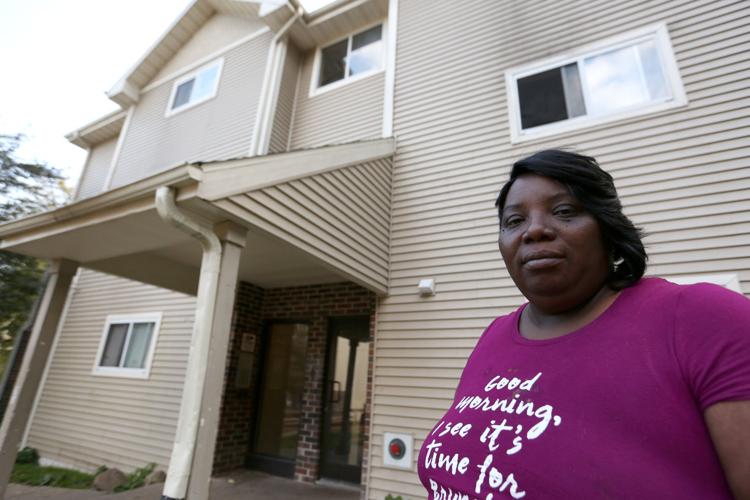 Sarah Richmond, a mother of four, is familiar with the challenges of raising children at The Crossings. She said two of her sons have been beat up on the property.
"I'm not saying that my kids are the best kids, but I just didn't feel like that was right," Richmond said.
Richmond lived at The Crossings for five years, but left because she had trouble with people she allowed to stay in her unit. She was homeless for 15 months before returning to the complex in June 2016.
Now, Richmond worries about following the rules and keeping her children out of trouble to ensure she does not have any problems with Madison Property Management. She smokes to calm her nerves, though she suffers from asthma and high blood pressure.
"It's hard for me," Richmond said, holding a pack of cigarettes. But she said she's not making excuses. "It is our responsibility to help keep the property up too."
Ahmed, the father of four, agreed. He and his children pick up trash on the property to set an example for other tenants.
"Back home, they say one finger cannot wash your face. You have to have five fingers to wash your face," said Ahmed, who immigrated from Somalia. "And I like my neighbor to be my other four fingers, so we can all wash our face together."
Sara Conway, another current tenant of The Crossings, is fed up with the fighting, drugs and poor conditions at the property. She moved into a three-bedroom unit two years ago with her husband and four children.
Conway said the hallways are dirty, the front doors and buzzers are broken and her building smells of mildew and urine. She said Caribou fixed some maintenance issues, but toward the end it seemed to her that the company "just gave up."
"I feel like they just don't care," Conway said. "I feel like it's getting to the point, it's gotten so out of control, they don't know what to do."
Bunnow, the city's housing inspection supervisor, said his department had been involved at The Crossings for over two years. He said there was a period of improvement followed by a "dramatic decline."
"And then the bottom seemed to be falling out," Bunnow said.
Bunnow said the homeowner's association at The Crossings was struggling financially and could not keep up with the maintenance problems. At one point, the association estimated it needed $2.5 million to address all of the problems. Association fees for owners are $250 per month.
A lawyer for the homeowner's association drafted a plan to correct issues at The Crossings in May, but it was not followed, Zilavy said. The unaddressed behavior and maintenance problems on the property has caused the property to spiral out of control, Bunnow said.
Along with the lack of general maintenance of the buildings and property, Bunnow said the washers and dryers present the greatest concern. Many of the appliances were installed in units incorrectly without permits and approvals, Bunnow said. An improperly installed dryer could cause a fire, he said.
The compounding issues are also frustrating for condo owners at The Crossings. One landlord, who requested to remain anonymous, said he is torn between selling the condo he's owned for about 10 years and hoping that the city's nuisance action will spur improvements.
"I don't know how to get out of the situation, and I don't know how it will be handled with the city attorney filing the nuisance claim," he said. "At this point, I'm hanging on because I know the city is getting involved, so I'm kind of waiting to see what happens with that."
Taking legal action is the last step in a process of working with The Crossings, Zilavy said.
As one potential remedy of the public nuisance action, the city would appoint a "receiver" to take on the responsibility of managing the property. Zilavy said focusing on the majority owners — Mosky and Albert Kocembra — will help the city gain traction in making progress at the complex. After that, she said she would evaluate the remaining properties.
Zilavy said she is considering taking a similar action against the condominium homeowner's association.
Mayor Paul Soglin said the city's role is to ensure safe housing conditions for all residents by enforcing building and health codes. When that fails, drastic measures like legal action is taken.
"One of the outcomes that we're looking for is better housing, more stable residential base and in turn, greater neighborhood involvement," Soglin said.
Ald. Barbara Harrington-McKinney, District 1, has had The Crossings on her radar since she was elected in 2015. But as a freshman elected official, she said could not focus solely on the condominium.
"The Crossings has been drifting downstream for a while," Harrington-McKinney said. "We have to send a message not only for the residents who live there, but for the owners, is that the city is definitely looking at the area and it must be revitalized."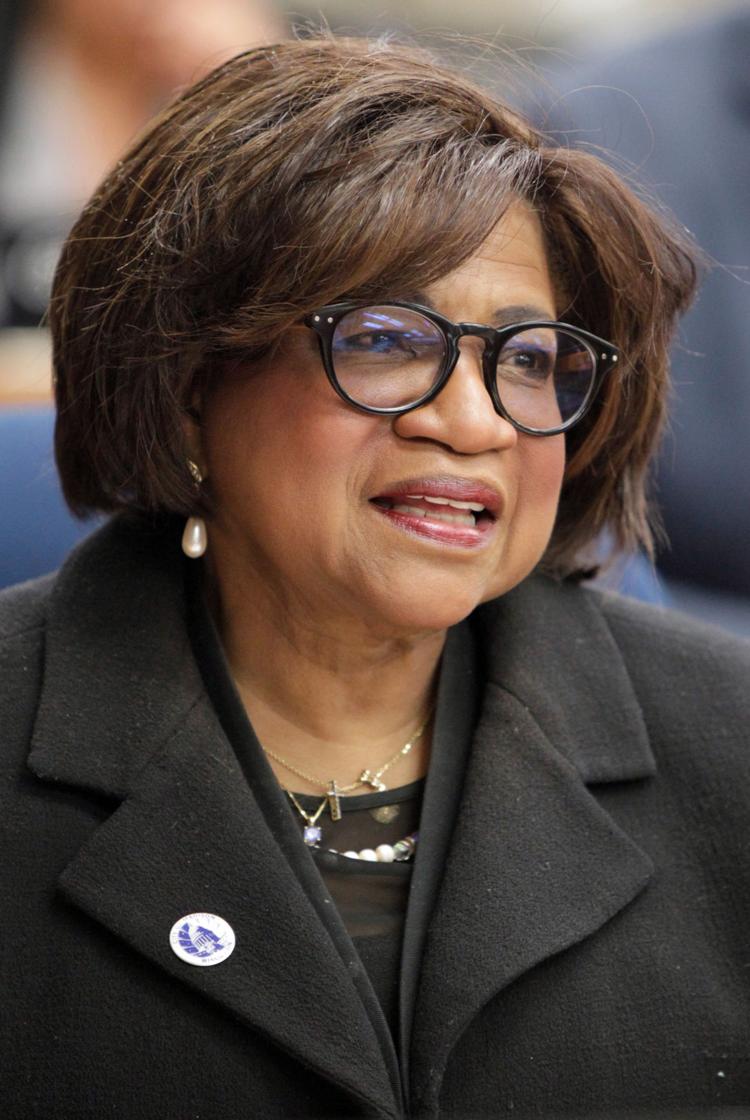 While the city attorney's process is underway, Harrington-McKinney is simultaneously working toward that revitalization she envisions in the Park Edge/ Park Ridge neighborhood, which includes The Crossings.
"In order to make the southwest side really vibrant, we have to make The Crossings the center of Park Edge/ Park Ridge because we're beginning to do some investing," Harrington-McKinney said. 
The Park Edge/ Park Ridge neighborhood is also one of nine areas in the city that has an assigned Neighborhood Resource Team. These teams are made up of city staff who help connect neighborhood residents to city resources and ultimately, promote racial equity. 
Neighborhood Resource Coordinator Tariq Saqqaf said typically areas that have a neighborhood resource team have concentrations of people living with lower incomes who might not be as connected to government processes. In addition to The Crossings, Park Edge, Park Ridge, Gammon Lane and the Waterleaf Apartments are included in the team's focus area.
"NRTs are there to make sure that the city is connecting to the community as well as it can and trying to be responsive and receptive and ultimately a resource," Saqqaf said.
Saqqaf said there is potential for The Crossings to become an integrated part of the neighborhood and could itself provide community space and support programming within the complex.
He also warns not to equate the problems at The Crossings with the tenants but with the lack of good on-site management.
"This isn't about shifting a population," Saqqaf said. "This is where some of those conversations can become racialized very quickly."
Meanwhile, tenants at The Crossings are trying to make their homes in the chaos, and condo owners are hoping not to lose out on their investments. Some tenants are waiting to see if the new property manager can improve things.
Ahmed, who has lived in his unit for the past five years with his wife and children, is on the fence about moving. He does not rent a unit owned by the majority owner, making the situation more frustrating because he likes his landlord who Ahmed said is responsive and has not increased his $950 per month rent.
Unfortunately, his landlord can't fix the greater problems at the property. Ahmed's lease ends in January, and he has communicated his doubts about staying to his landlord.
"I don't want to move, but if things don't change, I don't know what to do," Ahmed said.
Share your opinion on this topic by sending a letter to the editor to tctvoice@madison.com. Include your full name, hometown and phone number. Your name and town will be published. The phone number is for verification purposes only. Please keep your letter to 250 words or less.