Incumbent Al Matano faces two candidates for the Dane County Board's District 11 seat. The primary election is Feb. 20, and the general election is April 3. 
---
Al Matano
Job: Budget analyst, Wisconsin Medicaid program, Department of Health Services
Political experience: Member of Dane County Board of Supervisors since 2000 
Other public service: Pro bono legal work, including current work with homeless individuals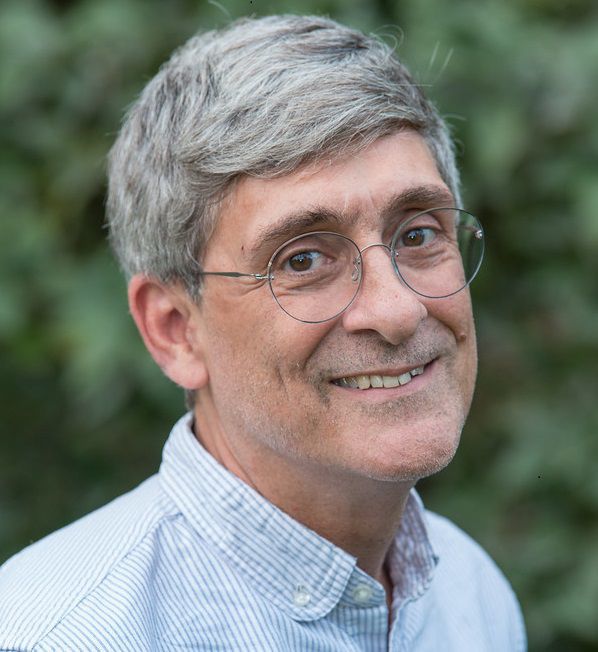 Education: Bachelor of arts degrees in economics and political science from Buffalo State College. Juris doctor degree from the College of William and Mary
Why are you running for the Dane County Board of Supervisors?
I am running for county board because I have served on the body for a number of years, and there is still work to be done.
A long term goal of mine is to bring transit improvements to Dane County. For years the Transport 2020 commission worked to develop a vision and a "locally preferred alternative." This included commuter rail along the Isthmus with commuter bus service to outlying communities. Due to the action of the governor and legislature, our regional transit authority was abolished and that vision suffered a setback.
Currently the vision is for bus rapid transit, which involves buses that run on streets but operate in some ways like a rail system: more widely spaced stops, direct service, frequent arrivals and departures. The regional Transportation Planning Board (TPB), which I chair, commissioned the study for the system that is currently contemplated. At present the City of Madison is attempting to implement the system on its own, but hopefully the TPB and Dane County will become involved as the process advances.
I am working with the Capital Area Regional Planning Commission (CARPC) to explore ways that CARPC and the TPB can work together in the short term and potentially merge in the long term. In the past, the two agencies were one. Transportation and land use are intertwined, so it makes sense to work together.
Another opportunity for regional cooperation is meetings of the TPB, which are held in outlying communities. This year we met in Verona and last year in Sun Prairie. These outreach meetings allow us to understand of the needs and aspirations of other governments in our region.
Dane County government provides real solutions for people. I am pleased to be a part of all the county's efforts, and a leader on several fronts.
What sets you apart from your opponents?
As the incumbent in District 11, I have been an effective legislator, and I am asking my constituents to keep me in office.
In the other essays I noted my leadership role on aspects of criminal justice, homelessness, and transportation. I have also served on the Zoning and Land Resources Committee for a number of years. Some years back I helped draft Dane County's comprehensive plan.
More recently, I was involved in the review of the Enbridge Corporation's application for a permit for a pumping station to triple the capacity of its tar sands pipeline across Dane County. I led the effort to impose environmental liability insurance requirements for the facility. In 2010, the company had a massive oil spill into Michigan's Kalamazoo River, which led to great environmental damage and huge clean up costs estimated at $1.21 billion according to a quick internet search.
As has happened with other efforts of Dane County, the Wisconsin Legislature reversed our actions by passing specific legislation to do so.
On a day-to day-basis, the zoning committee deals with somewhat intricate details and nuances of law. We frequently review the siting of quarries, and balance the aspirations of the applicants with those of adjoining landowners. I focused on zoning issues in this essay because I had discussed other issues in response to the other questions.
My strengths on the Dane County Board are several:
Knowledge and understanding of the workings of Dane County government and the issues we decide.
A willingness to provide clear commitments on issues, along with a rationale for those positions.
Relationships with many players in County government or who interact with County government.
For these reasons, I ask my constituents to select me for another term on the Dane County Board of Supervisors.
What's the greatest issue facing the county and how do you plan to fix it?
The most pressing issue facing Dane County is threefold: Criminal justice, mental health, and homelessness are interlocking issues. Homeless citizens need attention and resources. Short and long term solutions are needed: immediate shelter and permanent housing. Our criminal justice system must be reformed to solve people's problems rather than locking them up. Police should have places to divert individuals to to avoid "repeat customers." Resources must be directed to solve the mental health and substance abuse problems that lead to homelessness and interactions with law enforcement. People need to be assisted in living comfortable and productive lives.
Improving the lives of our homeless brothers and sisters in the short term and in the long term means providing temporary shelter coupled with services as well as permanent housing. A few beneficial projects are currently underway:
The Messner building, which was purchased for a homeless resource day shelter, is the subject of a request for proposals for affordable housing.
The affordable housing development fund allocates $2 million per year for years 2015 through 2018. Six projects were awarded funding in 2017. The Capital Times described this in an article dated June 25, 2017.
The day resource center, The Beacon, opened this fall. Like the temporary facility we had a few years ago, it provides a place for people to go and attend to their basic needs. We have developed an attractive and comfortable facility. The staff are poised to help people seek employment or obtain resources available to them, such as veterans' benefits.
While many in Dane County enjoy great prosperity, others are left behind. It is my desire to use my voice in Dane County government to ensure that we assist people in need. While we have taken some positive steps to do so, there is much more to do.
What could the county do better?
Dane County should improve its criminal justice system. I was one of the few who voted "no" on jail construction because I believe we have unfinished work ahead of us.
I support criminal justice reform to address public safety and Dane County's intolerable racial disparities. In one key vote, I advocated for the decriminalization of marijuana beyond first offenses. Lower income people are more likely to be arrested and less likely to be helped by a decriminalization that applies to first offenses only.
Before building a new jail, we should reduce the number of people in jail. The United States leads the world in incarceration rate. It would save the taxpayers money to reduce the number of people in jail before deciding what a jail facility should look like.
Time in jail and a criminal record is correlated with worsened outcomes, both for the individual and for the safety of the community. Rather than depriving people of opportunities, we should help people get back on their feet and address the underlying causes of the offenses committed.
Increasing diversion programs, including a review of 97 recommendations in a 2007 report
Reviewing an earlier (~2002) study on a possible alcohol and other drug abuse and mental health facility to ensure people facing a mental health crisis are not sent to the jail, an inappropriate facility for their crisis
Increasing mental health services in outside of the current jail
Providing community based services, including those supporting re-entry and drug rehabilitation
Eliminating solitary confinement in almost all instances. Solitary confinement has a serious negative impact on people's mental health/
Ensuring the above recommendations are implemented in a racially equitable way
I intend to continue fighting for criminal justice reform and refocusing on addiction rehabilitation and mental health services.
---
Nancy Bogue
Job: AVID tutor for the Madison Metro School District at Jefferson Middle School, former diversity trainer and career management and mentoring coordinator at CUNA Mutual Insurance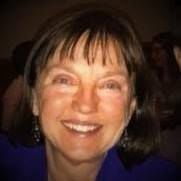 Political experience: Current Historic Madison Inc. board member; former Dane County Environmental council chair, South Central Federation of Labor elected delegate, member, member of a redistricting committee for the Madison school district
Public service: Volunteer youth counselor for Briarpatch Youth Services, mentor for Bootstrap Program, volunteered to host incarcerated teenagers through the SPRITE Program
Education: Bachelors of arts degree in cultural anthropology from UW-Madison, masters of arts degrees in African American studies and labor economics from UW-Madison, completed coursework for teaching degree in social studies and English as Second Language at UW-Madison
Why are you running for the Dane County Board of Supervisors?
1. Service: Eighteen years ago I met with Mr. Matano's predecessor to discuss running. With three kids and a full time job, I couldn't do it at the time, and Al ran. I did other political and volunteer work. The kids are now grown, and it is a great time to be involved in politics. It is a sincere honor to be part of important decision making, influence things for the better and to be able to listen to constituents and work with other politicians.
2. Be part of bipartisan solutions: Instead of being saddened about the lack of working across the aisle in our country, I'm energized and hope to have that chance. I will be a voice of reason, serve district residents' needs by listening and communicating. I am a positive and hopeful person about politics and the nature of people. I am especially interested in helping rural and urban constituents understand each other's needs on the various issues facing the county and in working with county businesses on their interests.
It's an exciting time to be part of the democratic process and truly make things better for all people. America was literally built on the very foundation of working together. I know that cooperative, intelligent thinking moves us forward.
What sets you apart from your opponents?  
The three of us have many similarities and agree on most, if not all issues. Voters are fortunate to have three great choices. The difference is our area of interest. I am a reasonable person with both breadth and depth of life, political and work experience that is important to problem solving. I look for the interface on issues and will actively work with those who have different opinions. Diversity isn't something "out there." It starts right now with people who have different ways of looking at things.
District 11 has great neighborhoods which have the potential to be brought together with lots and lots of communication. I will listen, communicate, listen, repeat cycle. An area that has perhaps been neglected is to reach out to small businesses in the district to get their point of view regarding challenges facing the county. I am very interested in the business point of view.
One primary interest is water issues, specifically how urban and rural areas can work together for the good of both parties. Being born on a farm and having an agricultural economist for a father makes me look forward to working with both the experienced and the new generation of farmers. City and rural county: we are all part of one lovely biosphere. As chair of the Environmental Council, we worked on water issues, and I got a note from one of the supervisors considered to be conservative who appreciated my leadership and listening to the rural neighbors' challenges. That means a great deal to me.
Other interests include working effectively with social services to be leaders in county government across the nation, specifically on education rights for homeless children.
What's the greatest issue facing the county and how do you plan to fix it?
It is challenging for all governments to continue to fund important priorities, and even more difficult to add new initiatives, because that often means trimming current ones. I think the board does a terrific job with that. General issues include frustration with inability to address transit needs when working with the state, and sorting out city/county relationships must at times be challenging. Democrats and Progressive Dane sometimes have different ways of going about things.
County governments are the cheese in the sandwich. Local and state governments being the bread. It's an integral part of things, and holds things together, but is not always an easy place from which to operate. How should we "fix" things? Listen, communicate, listen, repeat cycle; problem solve together, actively stepping across aisles. Take one step at a time. Vote for open minded, intelligent and high quality leaders.
What could the county do better?
Dane County government is an exemplary model for county governments. They are doing so much right. With or without my service, they will continue to listen to each other and work with differences. I hope I can make that process even smoother and richer. I don't know everything because I don't have the supervisor job, but I will attend five meetings over the next few weeks and am a fast learner. I have read the minutes of all county committees, which is a great way to learn.
I recently toured the Hope and A Future inter generational housing project in Madison. We should keep thinking outside the box and continue to create cutting edge solutions, such as Hope and A Future, on social issues. I am also wondering if Dane County residents might be interested in getting the county national "Dementia Friendly" certification.
Let's talk about a few things that are going right: Most exceptionally, the Healthy Farms and Lakes Task Force, of which I would be delighted to be part of, is working hard on well thought out, cooperative solutions to improve the biosphere we all jointly inhabit. The new Beacon Homeless Day Resource Center and other homeless initiatives are cutting edge because the focus is not only on symptoms but underlying causes.
In conclusion, we don't need to make Dane County great AGAIN. Let's keep the terrific work of the Board of Supervisors going and make our home county even greater! It would be my privilege to serve in that process.
---
Kelly Danner
Job: Veterinary clinic practice manager
Political experience: Chair of the Platform and Resolutions Committee of the Dane County Democratic Party, Dane County Democratic Party member
Public service: Youth Commission for Dane County citizen member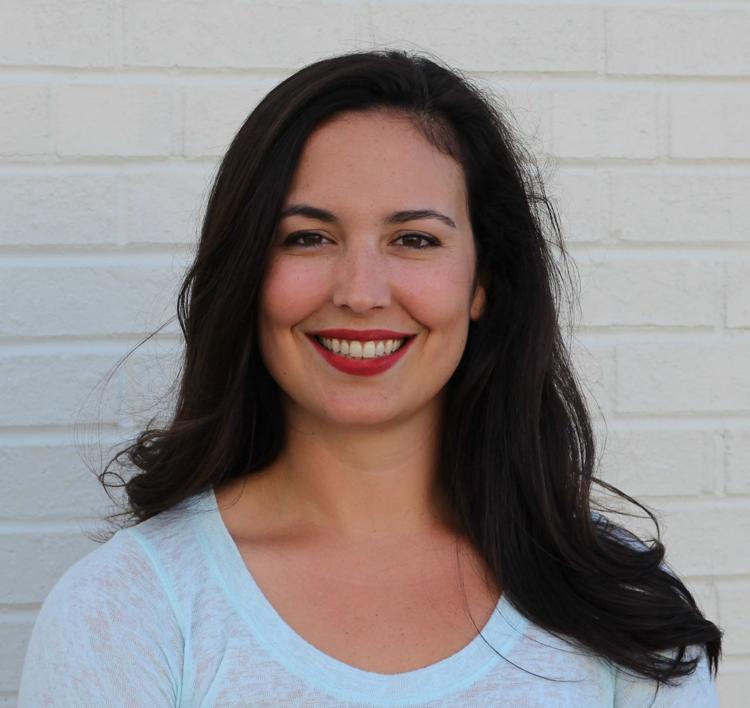 Education: Bachelors of arts degree in women's studies and art history from the College of William and Mary
Why are you running for the Dane County Board of Supervisors?
I'm running for Dane County Board to use my professional and personal experience to defend the most vulnerable people in our community and engage District 11 in the conversation about where Dane County needs to go next. I will work hard every day to keep Dane County moving forward with energy, progressive policies, and collaborative, effective leadership.
I'm passionate about human services because I learned about the importance of the social safety net at a young age. Public services, including food stamps, Medicaid, the fire department and sheriff's department, public education, mental health services, and so much more, sustained my family and me through crisis. I'm so grateful for those programs, and I want to make sure that all of our neighbors are protected. I will bring my personal experience with the safety net to the policy-making table, so our policy reflects the reality of low income families in crisis.
District 11 is a community of highly educated, forward thinking Madisonians who want to implement progressive policies to make Dane County a great place to live for everyone. I've been knocking doors and meeting neighbors for the last two months, and we've spoken about your concerns for our public education system, our enormous racial disparities we haven't resolved, our public health plans, and protecting our environment. I've spoken to urban planning professors, public school teachers, parents of adult children with disabilities, and people in crisis right now. You all have so much experience to offer. I want to continue this conversation for years to come.
What sets you apart from your opponents?  
I will bring effective leadership, and a new, creative perspective to District 11 of the Dane County Board of Supervisors. I will work hard to earn the votes of my constituents and every day thereafter while serving.
I offer Dane County my diverse professional experience, ranging from making big changes with small budgets at an indigent care hospital in Flint, Michigan, to a focus on improving outcomes with CFOs of large, academic hospital systems, to helping rural farmers across Dane County. I approach challenges with research and community outreach to seek creative solutions to difficult problems.
My volunteer work is just as diverse. I've spent over six years volunteering with children with disabilities, serve as a conversation partner for students learning English as a second language and rehabilitated over 15 dogs with severe behavioral or medical issues before finding them adoptive homes. From a political and governance perspective, I currently chair the Policy and Resolutions Committee for the Dane County Democratic Party where we create and evaluate policy recommendations for the county and state party. I serve on the Dane County Youth Commission where we survey middle and high school students to determine their greatest needs, which drives county policy and budgeting. I have sought out volunteer experiences from youth needs to disability services and from immigrant assistance to policy research.
Finally, good policy comes from having varied perspectives at the policy-making table. That certainly means having a county board that is representative of Dane County in terms of race, gender, socioeconomic status, sexuality, religion, ability, etc., but also a diversity of experiences. I have personal experience using the social safety net, and I believe that's a critical perspective to have on the board.
What's the greatest issue facing the county and how do you plan to fix it?
Statistics show that racial disparity is the single greatest issue facing Dane County. We're failing young kids who don't receive the same opportunities as Caucasian children. We're incarcerating black men and women at rates far disproportionate to our population. Their incarceration is based on systemically discriminatory policing and sentencing practices. Subsequent parole rules have a ripple effect, impacting family life and employment prospects long term. We aren't addressing public health needs in communities of color, including mental illness and substance abuse. We have a lot of research available and great leadership within underrepresented communities. It's time for elected officials to turn their concerns into actions.
I intend to continue proactively reaching out to local leaders of color to find out what they identify as our biggest needs and which policies will make the greatest impact. I will work collaboratively with each aspect of the criminal justice system to reduce over-policing minority neighborhoods, release our non-violent neighbors from the jail, reduce sentencing, and improve reentry programs. I will support partnership with local organizations who are already doing the heavy lifting of community services and have established relationships in communities of color. I will partner with private businesses to address employment and housing barriers.
Racial disparities will not disappear overnight, and I cannot promise to "fix it." However, I can promise to think about racial equity impact with every policy and budget decision we make on the board, engage with communities of color instead of making decisions on their behalf, and work towards social and racial justice throughout my tenure.
What could the county do better?
The county should proactively reach out to our neighbors to capitalize on community expertise. Engagement doesn't just mean having open meetings, but rather, using new leadership strategies to make discussion accessible and inclusive of all. The city of Madison has been setting a great example with Imagine Madison. Some supervisors also do a great job with this. Supervisor Sharon Corrigan is piloting the UniverCity Year program, which could harness the ingenuity of UW to address some of Dane County's most pressing issues. Supervisor Robin Schmidt hosted five listening sessions throughout Dane County, from Stoughton to Windsor to Cross Plains and South Madison, that engaged the participants in comprehensive discussion about transit needs in Dane County. To help get a head start, should I be elected, I have spent the last six months proactively reaching out to non-profits to talk about their greatest challenges and what they see as the biggest needs in Dane County. These are examples of the proactive, strategic outreach we need right now - utilizing our academic resources to guide effective policy, asking our neighbors what they need, and talking to the experts in human services. I'm eager to work on more programs like these to leverage our community expertise in making great policy for Dane County.
Additionally, the board needs to bring diverse voices to the table to make inclusive, lasting change. We need to recruit diverse supervisors, be deliberately inclusive in hiring County staff, and actively seek out people of color, youth, women, differently-abled, LGBTQ+, and other minority citizens to fill county commission vacancies. Having diverse experiences make our policy stronger and more equitable. We need to live those values.