Four candidates are running for the Dane County Board of Supervisors District 6 seat, representing parts of east Madison. The primary election is Feb. 20, and the general election is April 3. 
---
Britt Cudaback
Job: Chief of staff for state Rep. Melissa Sargent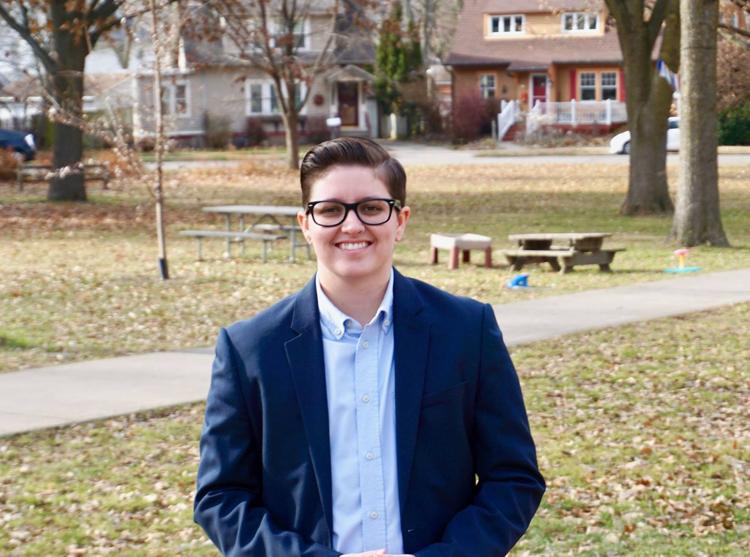 Public service: Commissioner on city of Madison Affirmative Action Commission; board member, New Leaders Council-Wisconsin; member, Legislative and Policy Affairs Committee, Wisconsin Council on Mental Health
Education: Completing master of public affairs and J.D. degrees from UW-Madison in May 2018
Why are you running for the Dane County Board of Supervisors?
I am running to be a County Board Supervisor to bring a new progressive voice to Dane County.
If we've learned anything in the past year in politics, it's that we have work to do for building a progressive bench for the future. We must start lifting up and investing new leaders at the local level if we're going to develop and sustain a progressive political infrastructure in the long run in Dane County and across Wisconsin. And I figure if I'm going to expect my community to invest in new leaders, then I ought to be the first to raise my hand and put my name on the ballot.
District 6 is in a unique position with an open supervisor seat for the first time in twenty years. We have the opportunity to really decide our trajectory and to set the tone for what a progressive future looks like, not just next year, but ten years down the road, too. I want to be part of crafting this plan for the future by serving on the Dane County Board of Supervisors.
What sets you apart from your opponents?
District 6 needs someone who not only brings new energy and vision, but has a breadth of policy experience, especially in areas in which Dane County is not already excelling.
Dane County has led the state and the country in adapting to and mitigating climate change, but we have also historically struggled in areas like reducing racial disparities and recidivism rates, promoting alternatives to incarceration, and perpetuating cycles of poverty. I bring firsthand policy experience and educational background to address challenges like criminal justice reform in Dane County. While working in the Nebraska State Legislature, for example, I worked on legislation to promote data-driven sentencing policies, reduce prison overcrowding, decrease corrections spending, and develop re-entry services and programming. We need to improve incarceration outcomes, fully utilize restorative justice programming, and reform our bail bond system, and my educational background and professional experience has uniquely prepared me to tackle these issues on the County Board.
In addition to my policy background, my experience and perspective as a queer-identified person distinguish me from my opponents. The Dane County Board lacks equal LGBTQ representation, especially from queer, gender variant or non-conforming persons. We desperately need a diversity of backgrounds which helps inform positions on issues like homelessness that disproportionally affect LGBTQ-identified youth.
Finally, we need candidates for office who have been, and, if elected, will continue to be, committed to the long-term goal of building a robust, progressive bench and infrastructure in Dane County. While serving on the board and as a curriculum chair of New Leaders Council-Wisconsin I have spent the last several years working to recruit, train, and mentor new progressive leaders from across the state. I hope to use my position on the Dane County Board not just to serve, but to empower and lift up other leaders, too. I think we need elected officials who are willing to invest in and build up others to ensure we have new leaders who are prepared and able to run for local office.
What's the greatest issue facing the county and how do you plan to fix it?
Reforming our criminal justice system is the greatest issue facing Dane County, and that will be my top priority on the Dane County Board. Our current criminal justice system is creating and perpetuating racial disparities and cycles of poverty, and we must do more to reduce incarceration rates of persons of color, decrease corrections spending, and invest in alternatives to incarceration like diversion and treatment courts. We can address these issues through things like reforming cash bail bond and failure to appear processes, fully utilizing and expanding restorative justice programming, and using data-driven sentencing policies. I bring a breadth of policy experience working on these issues and am ready to roll up my sleeves and get to work on these issues in Dane County.
What could Dane County do better?
One of the objectives that I'm particularly interested in and committed to is promoting transparency, accountability and civic engagement. I am committed to holding standing office hours and regular listening sessions in District 6 to directly solicit input and feedback from my constituents and to provide an opportunity for public discourse and dialogue. Too often, county government proceedings and proceedings are not accessible to the public due to lack of timely notice and because committee hearings are not available online. It is critical to me that we have elected officials take the initiative to actively seek out constituents' input and feedback on issues facing Dane County.
In addition to transparency and accountability, I think we can do more to invest in and facilitate public transit in Dane County. Lack of reliable, efficient transportation is a predictor of income disparity and opportunity inequity—ensuring access to transportation can help address poverty by making education, child care, job training, social services, and other necessities more accessible. We must collaborate and foster relationships with other units of local government to promote transit access, especially outside of urban areas, and to ensure transit is efficient and reliable. I have experience working on these issues at the State Legislature and look forward to bringing this experience to the Dane County Board.
---
Heather Driscoll
Job: Formerly worked at Seventhwave, a nonprofit working on energy efficiency and sustainability solutions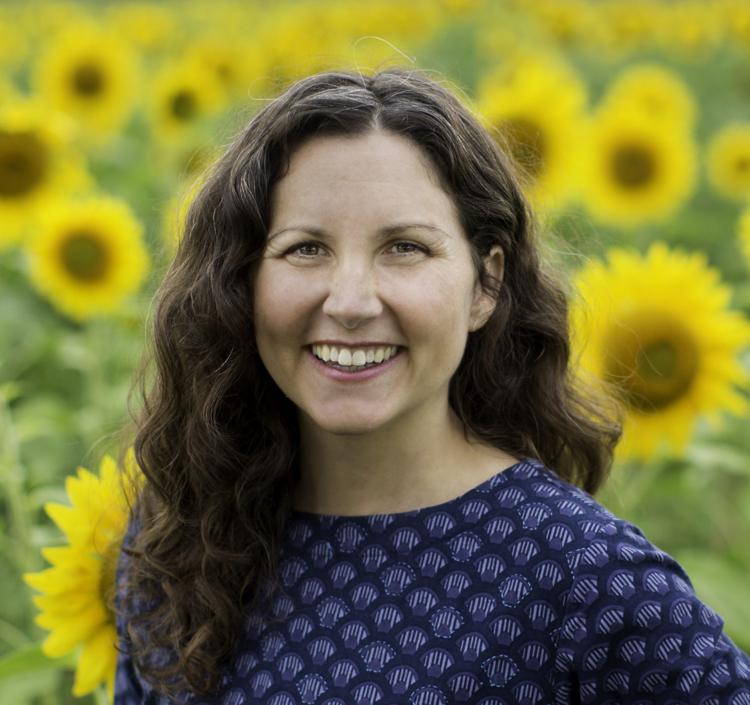 Political experience: Emerge WI Class of June 2017
Public service: SASY Neighborhood Association Board member, chair of SASY's Environmental Committee, MadCity Behavior Energy and Climate Change committee member
Education: Bachelors of applied science degree in psychology from the University of Minnesota-Duluth
Why are you running for the Dane County Board of Supervisors?
I'm running because I want to help transform Dane County into an environmentally sustainable and socially just model for our nation. Now more than ever, we need to amplify the voices of women and people of color and bring fresh ideas and new people to politics. We need better listening and more collaboration, and I plan to bring that as a county supervisor. 

I care deeply about issues critical to the county: cleaning up our lakes, restorative justice, affordable housing, mental health services and public health. I've had difficult life experiences that have helped me see the profound value in access to health and human services. When I was 2 years old depression took my dad's life and in my twenties, I personally experienced what it's like to be sick while uninsured. Looking back on these experiences, they are the moments that have shaped my path and are driving me to fight for change through elected office.
What sets you apart from your opponents? 
As a mom with two young children, I have a vested interest in the decisions made today and how they will affect my children's generation and generations to come.
I envision a time when we can all swim in and enjoy our lakes without having to worry whether the water is safe. A Dane County that is known as a wonderful place to live for people of color. A community where women are treated respectfully, paid equally for equal work, and make up half of the elected leaders in our government. A future where we've cut our jail population by more than 50% because we've aggressively invested in our citizens and the services we need.

Throughout my experiences of public service I've been able to accomplish a lot with very little. As a Peace Corps Volunteer in Romania, I taught environmental education, created a high school ecology club, spearheaded a girls' leadership camp, co-organized a campaign raising awareness about domestic violence and initiated a volunteer program in an orphanage all with very little money. With my resourcefulness, creativity, and leadership skills, I find ways to positively impact the community I love and will continue to do so on the county board. My life experiences have uniquely positioned me for elected office, and I plan to bring forward-thinking, successful ideas to make real improvements to our County.
What's the greatest issue facing the county and how do you plan to fix it?
Right now in Wisconsin, state and federal funds are being slashed and the county is paying for some services that are funded by states elsewhere. At the same time neighbors are feeling the impacts of higher property taxes and are struggling to continue to afford living here.
As I've been reaching out meeting neighbors, I spoke with one single mom who has been unable to pay property taxes for the past two years and as a result is selling her house and moving out of the neighborhood. I also spoke with a retired military veteran on a fixed income who inherited his house and will have to get a reverse mortgage just in order to pay for property taxes. Our county budget is being squeezed, and we need to provide more services with less resources. Preventing homelessness, providing mental health care, meeting public health needs and cleaning up our environment are all critical to our collective future.
This is why we need new voices, fresh ideas, creativity and to elect people that are invested in solutions for today and future generations.
What could the county do better?
Dane County is doing great work on many fronts. However, there are major racial disparities that need to be addressed aggressively immediately. As documented in a very recent Cap Times article, the city of Madison and Dane County have widespread ongoing disparities in infant mortality, education, poverty, employment and life expectancy. African American individuals in families are 27 times more likely to be homeless than white counterparts and according to Wisconsin Council on Children and Families, African American adults are arrested in Dane County at a rate more than eight times that of white adults. When it comes to pay, black women in Dane County make $0.57 for every dollar white men make. These statistics show there is a lot of critical work to be done.
To help overcome these inequities, it is important to understand the history of the problem. I've spent several years educating myself about racial disparities by attending workshop series through Groundwork and Institutes of Healing Racism, annually attending the YWCA Racial Justice Summit and by watching several documentaries such as Eyes on the Prize and 13th. I plan to continue that work and to listen closely to communities of color to figure out how to best overcome the disparities in our county.
Community-led initiatives and organizations led by people of color such as the Progress Center for Black Women, Infamous Mothers, YWCA, Centro Hispano, Building Bosses, Nehemiah, Justified Anger, Boys and Girls Club of Dane County, Freedom Inc., Young Gifted and Black Coalition and others are already doing great work progressing our community. I hope to work with them and follow their lead on how to approach equity issues at the County level. The county should also utilize their racial equity tool to make conscious efforts towards equity and examine how communities of color will be affected by policy decisions.
---
Job: Research Manager, Center for Integrated Agriculture, University of Wisconsin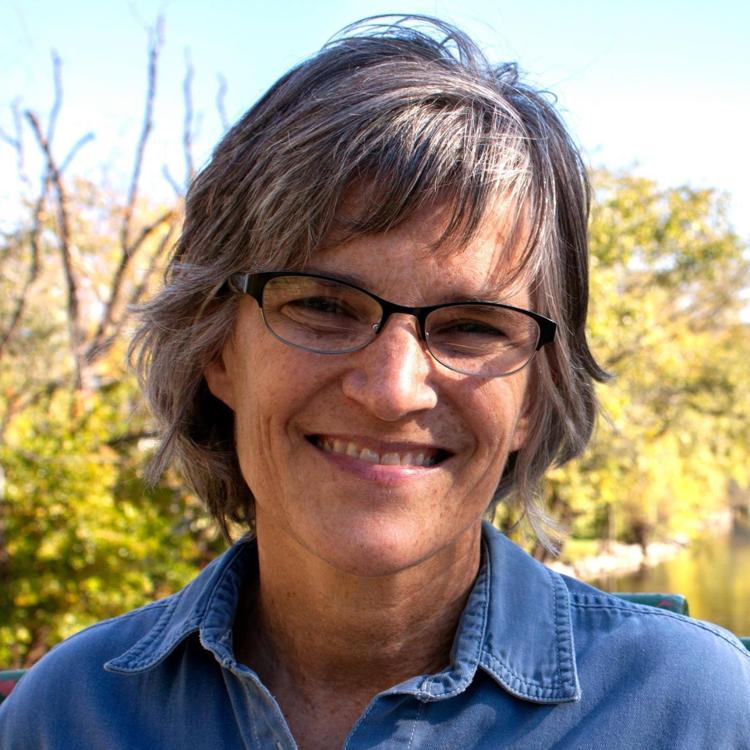 Experience: Campaign manager for former County Executive Kathleen Falk, organizer and treasurer for Mark Pocan for State Assembly and Field Director for Tammy Baldwin for Congress 
Public Service: Currently serves on the Board for the Design Coalition Institute, a non-profit focused on community planning and affordable housing. Previously served as a board member for Madison Audubon Society, One Wisconsin Now, Social Justice Center, The United (currently OutReach LGBT Community Center), Community Shares of Wisconsin, Wisconsin Citizen Action and Wisconsin League of Conservation Voters
Education: Bachelors of science degree in education and masters of science degree in agronomy from University of Wisconsin-Madison
Why are you running for the Dane County Board of Supervisors?
I am running because under this president and this governor, everything I have spent my life working for — freedom, equality, justice for all, voting rights, worker's rights, environmental protection — is threatened and local government is a key line of defense. Our highest elected officials are attacking our values, undercutting our laws, spewing racist bigotry and hate about women and immigrants, calling white supremacists stand-up citizens, giving enormous tax bills to the rich, punishing working people, gutting health care, gutting environmental protection. I'm also running because I love this community, and I love what we stand for. Since I announced my candidacy I've knocked on over 1,000 doors and have sat down to talk with many of my neighbors. It's been inspiring. We have amazing people, many of whom could live anywhere in the country but chose to live here because of our reputation of being a creative, inclusive community. But our community didn't just happen out of the blue. When I moved here 30 years ago, our eastside neighborhood looked a lot different than it is today. Many buildings at Schenk's Corner and on Willy Street were empty and run down. We put our values to work and together built this community. We created organizations like Common Wealth, ReStore, Red Caboose, Tenant Resource Center, Goodman Center, Wil-Mar, NAMI and most recently, the Beacon. We created art collectives and performance spaces and co-ops like Union Cab, Nature's Bakery and Willy Street Co-op. This district is about amazing, visionary, people who built something special that we need to protect. In these crazy, challenging times, we can and should make a difference locally. We must defend our values against attacks and build a movement that advances progress on issues ranging from equity to sustainability, transportation innovation to criminal justice reform.
What sets you apart from your opponents? 
All the candidates in this race share similar progressive values. However, my knowledge, proven leadership and record of getting things done, sets me apart. I have lived in the district for 30 years, work closely with county government and will be ready on Day 1 to work and fight for the issues that matter to us.
Let me give you an example: my leadership in sustainable agriculture and lakes. As an agronomist and environmental scientist, I have spent my professional life working on sustainable farming and food systems. An aide to former County Executive Kathleen Falk, I staffed the county's first agriculture advisory council and worked on land use policies that protected farmland, encouraged denser development and greatly expanded bike lanes. The great majority of pollution to our lakes comes from agriculture and the blue green algae bloom on the Yahara River this summer showed that, although we are doing important and innovative work, we need to be more targeted where we implement protective practices and that we implement them at the scale to truly address the problem. In 2013, I was appointed by County Executive Parisi to serve on the Dane County Lakes and Watershed Commission. I will work to ensure we do more to reduce agricultural runoff from washing into streams and lakes, supporting innovative farmers like those who are composting manure and avoiding spreading manure in the winter, and those who are maintaining cropland with cover crops and alfalfa and other perennials. We need an environmental leader on the board who can bridge the urban-rural divide. I work closely with Dane County farmers, am knowledgeable about how we can protect our lakes and will make sure taxpayer resources are invested in doing things that make sense.
What's the greatest issue facing the county and how do you plan to fix it?
The greatest issue we face is ensuring that our government reflects our progressive values, protects civil liberties and pushes boundaries to solve pressing issues. These are crazing, challenging times and those of us leading at the local level must reignite a movement to articulate what we are for and set an example nationally of what a progressive community can accomplish. By pulling together and working locally, we can continue to make progress on things that matter and that are within our reach.
For example, we can defend our values against attacks and strengthen a community-based movement that pushes boundaries on issues ranging from racial and gender equity to sustainability, transportation innovation to criminal justice reform. We can continue to be innovative with jail diversion, treatment for alcohol and drug addiction and providing services for people with mental illness. All those initiatives require support from Human Services programs, which must be defended. Finally, I think we need our elected officials to listen more and talk less. I will be an active listener to the citizens in District 6 and work to ensure our local government aligns with our values of inclusion, equity, strong social services and environmental protection. I will work closely with my colleagues on the county board and with the County Executive in support of our district, to forward them. I will work hard to get things done and keep the voters in District 6 not only informed, but engaged. We have a lot of talent in our district, we need to create ways to hear their ideas and opinions and to encourage their participation.
What could the county do better?
The Wisconsin constitution assigns a lot of responsibility to counties and local municipalities. Our progressive values should be bold in shaping these functions. First and foremost, we need to do more to address the racial disparities that plague this county, and we need to do more to keep people out of jail. We have a crisis on our hands where many of our fellow citizens lack the ability to hone their skills, build a career or own a home. We can't ignore the growing equity and equality challenges in this county between the "haves" and "have nots" – most often from communities of color. Second, we need to think bigger on all fronts. We have a progressive county executive, and we have the votes on the county board to take on the tough issues – take risks, eperiment and advance an even more progressive agenda. I will be a strong voice on the county board that advocates promoting innovative solutions and pushing boundaries on a variety of progress issues. Third, we can't sit back and watch what has happened in Washington, D.C. or the state Capitol and not fight back. Dane County needs to stand tall, stand firm and stand up to a federal or state government when it takes away civil liberties, abandons science or advances a right wing agenda. The voters I would represent on the near east side deserve a leader with a history in the community, an agenda to advance progressive values and a backbone to raise their voice to defend the rights of immigrants, the homeless, the poor or the LGBTQ community.
---
Yogesh Chawla
Job: Public safety software architect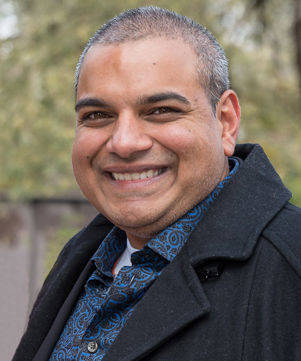 Political experience: City of Madison election official, absentee ballot courier and former special registration deputy, Progressive Dane Steering Committee and former co-chair, Democratic Party volunteer and canvasser
Public service: Schenk-Atwood-Starkweather-Yahara (SASY) neighborhood association, Yahara representative; Atwoodfest organizer and volunteer; Legacy Solar Co-op member; co-founder pf Premiere Generation Ink (PGI), poetry publishing company; Safe Harbor Child Advocacy Center Labor Day Dash, Ron Boylan Motorcycle Ride and Rent Event DJ
Education: Bachelors of Science degree in computer science from State University of New York (SUNY) Binghamton 
Why are you running for the Dane County Board of Supervisors?
I am running for Dane County Board because our district deserves an activist who will work hard to implement progressive change for our community. When my parents landed in the United States in 1976 from India, they had the American dream in their hearts. We struggled, but we were supported along the way by the communities around us. The American Dream that we had as immigrants is out of reach for many of our neighbors. Dane County has some of the most alarming racial disparities in the entire country within our criminal justice system, schools, and in terms of economic opportunity. I will make it a priority to change that.  

I will work to divert citizens from our criminal justice system into mental health crisis centers, drug treatment and restorative justice programs, while reforming our broken bail system. This is cheaper, more effective and more equitable than building a new jail. I will work to make renewable energy and energy efficiency available to all people in Dane County. This not only makes environmental sense, it makes financial sense. With the assistance of Legacy Solar Cooperative, we installed solar panels on our home. Other central pieces of my platform: ensure affordable housing for all, provide public access to public processes and use open data to foster open government.

When I knock on doors to elect progressive candidates, lead a neighborhood meeting, or work to register voters, I think about the sacrifices my parents made. They risked everything they had to bring my family to America to live in a society that values equity, community and opportunity for all. I believe that the consistent work we do to improve our community will help us realize this vision in Dane County. I will never stop believing it and working for it
What sets you apart from your opponents? 
I have deep roots in District 6, and I put my boots on the ground on behalf of our neighborhoods. I serve on the SASY neighborhood council and on the organizing committee of a revitalized Atwoodfest. As a city of Madison Election official, I have registered voters, worked the polls at the Wil-Mar Center and served as an absentee ballot courier for early voting at Hawthorne Library. I have volunteered for numerous local campaigns as a Progressive Dane Steering Committee member and former party co-chair.  

In addition to my community activism, my professional background provides a unique skillset needed by the County Board. I am a nationally award-winning public safety software developer. The open source software I have written has helped jurisdictions save hundreds of thousands of dollars and thousands of staff hours every year. Open source software makes code publicly available for inspection and re-use, often at no cost. I will work within county government to reduce burdensome software costs, while pursuing open source solutions. I will also work to make all government data available in a simple, accessible and standard format for download, as well as via Application Programming Interfaces (APIs). With new draconian federal tax laws, local governments will be squeezed. We will need to use the modern power of data analytics and technology to find savings so we can fully fund and expand our human services programming. I have helped states and municipalities across the country use information technology to save money, and want to do the same for the county that I call home.

On the Dane County Board, I will prioritize connecting the work of the county board to our neighborhood, and work hard to make sure all of our neighbors can participate fully in county government.
What's the greatest issue facing the county and how do you plan to fix it?
There are two Dane Counties. There is the one where opportunity and connections ensure access to the best education, employment and a path to a better life. Then there is another Dane County, where we have some of the worst racial disparities in the entire country. It is the Dane County that disproportionately incarcerates minorities and where life in general for underserved communities is worse here than in much of the rest of the nation.

We can work together to change that. We must take a multi-generational approach to economic inequality. We must provide parents with the support they need in job opportunities, affordable housing, transportation, and child-care, while helping children live in safe and healthy communities where they excel in highly achieving public schools. To do this, I will prioritize investing in and expanding Early Childhood Zones, and innovative programs like Joining Forces for Families.

Dane County must collect and analyze criminal justice data to figure out how we can divert people who are struggling into mental health treatment and restorative justice programs, and away from jail cells. Let's expand the use of the Public Safety Assessment (PSA) tool so we can remove implicit bias. And we can expand the use of bail-monitoring programs as an alternate to cash bail for non-violent offenses so we can ensure that someone's life is not completely upended by spending time in jail while waiting for a hearing.  

We can also implement enhanced notifications to ensure that citizens show up at court appearances. When a court appearance is missed, a warrant can be issued, which wastes officer time, results in additional jail time, and perpetuates a destructive cycle.
What could the county do better?
The quality of Dane County lakes has stagnated. We are now in an emergency situation where our lakes are ravaged by phosphorous pollution and are being overtaken by invasive species like zebra mussels and spiny water fleas. The status quo is no longer good enough, and we need to take urgent action to tackle this issue. Our lakes are a community treasure and must be protected. I will work with farmers, scientists, activists and environmental stewards to prioritize restoring our lakes so they are safe and enjoyable for people, pets, fish and wildlife.  

Most county government work is done in committees, not on the county board floor. These committee meetings are not recorded and available to the general public, which reduces the ability of our residents to participate, and leaves a gap in accountability for these public bodies.  Modern streaming technology allows sharing video at the click of a button. We must demand more from Dane County. I will lead the charge to ensure committee meetings are recorded and publicly available to allow all our neighbors to fully participate in their own government.