politics
State lawmakers press veterans agency head Dan Zimmerman for King financial reports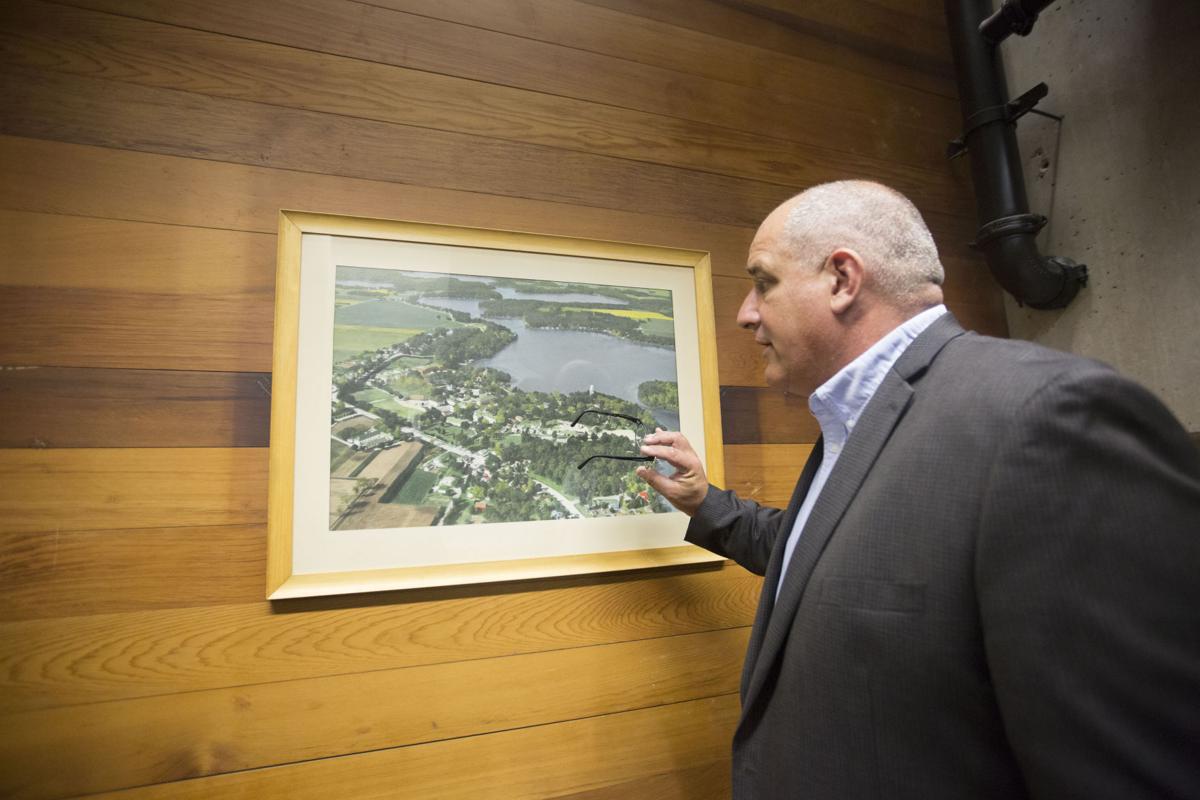 Republican and Democratic lawmakers on the state's audit committee said Tuesday they are concerned about how money is transferred away from the Wisconsin Veterans Home at King and will continue to push for accountability.
"I remain concerned about the transfers until we get a really good handle on whether the staffing and the overtime is at acceptable levels," said Sen. Robert Cowles, R-Green Bay, a co-chair of the Legislature's Joint Audit Committee. "There is great interest in this committee to make sure the monies in the King budget (are) used to the maximum to extinguish the overtime and any other problems there. After we solve that problem, maybe monies could possibly be moved somewhere else."
The committee reviewed results from an audit of the Wisconsin Veterans Home at King and questioned auditors and state Department of Veterans Affairs Secretary Dan Zimmerman about how the King home generates excess revenue, what it does with the money and what it is doing about a prolonged nurse aide shortage there.
The committee initiated an audit of the King home last year following a Cap Times story that detailed how the state was increasingly transferring money away from the home as it remain understaffed with numerous complaints about care. King is the largest nursing home in the state and the second largest nursing home in the country, according to the Department of Veterans Affairs.
The nonpartisan Legislative Audit Bureau investigated the home over 11 months, from September 2016 to August 2017. It released the audit in two parts: one looking at the finances of the home and one examining staff shortages and quality of care. The first audit found that $55 million had been transferred away from King to non-King related programs from 2003-4 through 2015-16 and had delayed several capital improvements. The second found that while care, according to federal and state standards, was above average, there were significant staffing shortages and employee morale was low. 
Several lawmakers said they are disappointed in Gov. Scott Walker's vetoes in the state budget, which removed oversight provisions, including one that required the Wisconsin Department of Veterans Affairs to get legislative approval before transferring money away from King. The measures were approved unanimously by members of both parties on the Joint Finance Committee.
"When I looked at the governor's veto message, I was disappointed," said Rep. Samantha Kerkman, R-Salem, a co-chair of the committee. "There's no accountability that has to come through the Legislature."
Nearly every member of the audit committee said that despite the high ratings for resident care at King, the Legislature has a right to oversee cash transfers from the home.
Walker and Zimmerman have said that the Legislature already has some measure of oversight and has said more requirements would be administratively burdensome and an infringement on executive power. 
The co-chairs of the Joint Finance Committee, both of whom also sit on the Joint Audit Committee, disputed that. 
"The reason we are concerned about the fund balance is we're concerned about the resources taken from the nursing home itself and used for other veterans purposes. That is a concern," said Sen. Alberta Darling, R-River Hills. "To do our job was to protect the powers of the purse string and to make sure we're being as accountable and transparent as possible." 
Rep. John Nygren, R-Marinette, said it is "completely inaccurate" to imply that the Legislature is approving transfers from King because those transfers are later cited in the state budget, which the Legislature passes. 
"That we are directly blessing it couldn't be farther from the truth," he said. "If the Joint Finance Committee didn't intend to use its legislative oversight to make recommendations in the budget, we wouldn't have voted 16-0 to do that."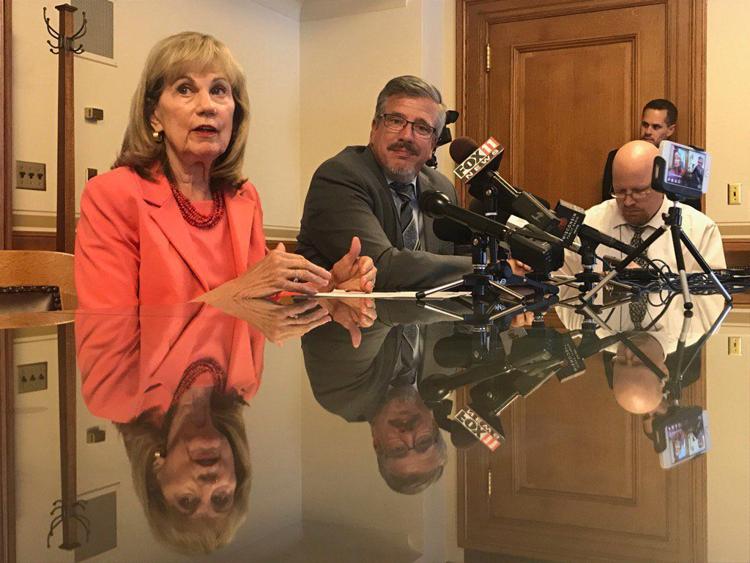 Zimmerman and Walker have defended the transfers from King, saying they are "veterans helping veterans." The funds from King that are used to fund other veterans benefits are "an important factor in drawing veterans back to Wisconsin following their military service," they said. 
Sen. Chris Kapenga, R-Delafield, who is a certified public accountant, said that while he does not want to micromanage state agencies, he is concerned how the benefits are funded. From the numbers in the audit, King has a 10 percent profit margin overall. Of total King revenue, about 20 percent comes directly from veterans and their families, he said. 
"I want to point out that essentially the profitability that is being transferred, whether it's inefficient facilities elsewhere, that's on the backs of the veterans and their families," he said. "That is concerning for me." 
Rep. Melissa Sargent, D-Madison, asked Zimmerman for specific timelines on when the committee could read reports of financial plans for King that auditors recommended. Kerkman also asked Zimmerman whether he would commit to completing all of the audit bureau's recommendations.
Zimmerman said only that he would follow the law. 
He said he could not give any dates on when the agency would complete or submit any finished reports, but said there are working drafts of several reports, including a 13-year plan and a cash balance summary. He said he could not share the drafts of those reports, but said that the agency is monitoring its finances and the cash balances of the King home, which he noted are constantly changing.
"It's all transparency, it's all very clear what we're doing," Zimmerman said. "We're not doing smoke and mirrors behind closed doors."
Zimmerman defended the home's quality of care, pointing to its consistently high rankings from the federal Centers for Medicare and Medicaid Services. The federal agency, which inspects nursing homes across the country, has given the King home higher ratings, on average, when compared to other homes in Wisconsin and in Waupaca County. 
Zimmerman said he is also working on implementing numerous changes to improve staffing shortages, including training programs and a daycare center on campus and aims to eliminate mandatory overtime.  
Several committee members said they were concerned by Audit Bureau survey results that found that 75 percent of King staff who responded to the survey said morale was poor or very poor. 
"I think you need to take morale seriously," Nygren said. 
Zimmerman said he does and affirmed that he is concerned about the survey results. But he added that the survey was conducted nearly a year ago, in November 2016, and noted the term "morale" is ambiguous. He said he would guess that that if the survey was conducted today, results would be better.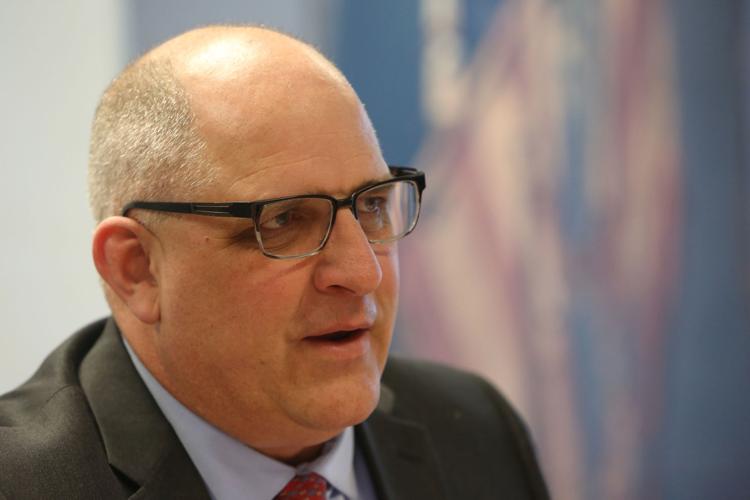 "When you look at the survey, it's a self-selecting survey. ... The definition of morale, everybody generally agrees there is no definition," he said. "I am very concerned that there are people there who are concerned about something.
"It's easy to critique things, but what is really going on?"
Some lawmakers said they were troubled that CMS and the state Department of Health Services denied requests from the Legislative Audit Bureau to review certain complaint records from King and observe a live inspection. The state Department of Health Services contracts with the federal Centers for Medicare and Medicaid Services to conduct annual inspections and complaint-driven investigations of the nursing home. 
"It seems like very important information for us to have to analyze the situation at King," Darling said. 
"We can't determine how good those quality indicators actually are because we were stymied by the B.S. of the DHS and the CMS," said Kapenga. "I think we still have some unknowns here.... The secretary is going to have to think through how this committee is going to be satisfied that quality is there for our veterans."
State Auditor Joe Chrisman said he will continue to seek access to the CMS records but said the audit would stand on its own without them.