Paul Fanlund: Ed Hughes, Madison schools and a 'diversity dividend'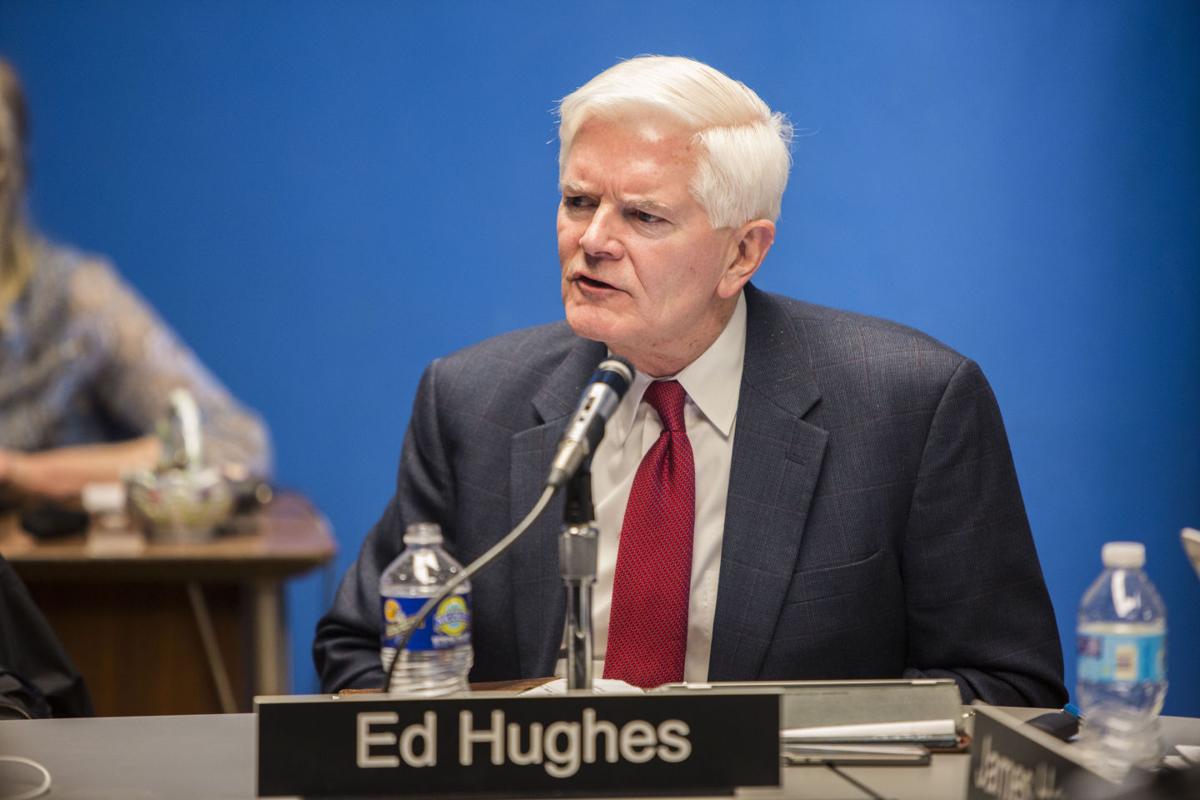 Yes, you've got your lakes, campus and Capitol building, but what really makes Madison special are its people.
His long-time legal practice at Stafford Rosenbaum focuses on antitrust and utility regulation. Like many successful people in the private sector, he could have stood by and sniped at those who participate directly in public policy.
Instead, Hughes stepped forward to serve on the Madison School Board for nine years, including a year as its president, grinding through year after year of meetings and myriad school obligations.
But in March, Hughes, scheduled for a re-election endorsement interview with our editorial board, stunned us by disclosing that he was dropping his bid for a fourth three-year term because of the return of his wife's cancer.
It was even more jarring because Hughes and his spouse, Ann Brickson, had seemed a picture of health one night last December at the Goodman Community Center, where we chatted briefly after a Cap Times forum on police presence in Madison schools. He told me this week that he remains focused on her treatment.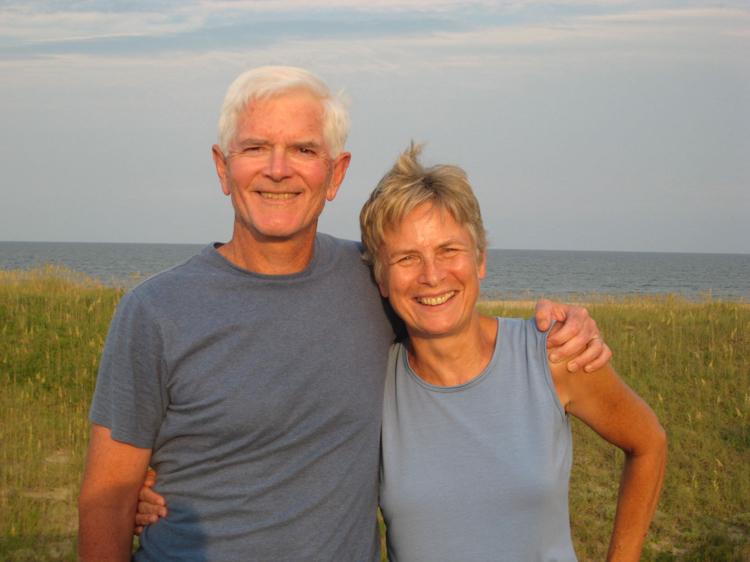 It would have been understandable, expected even, if Hughes had stopped thinking about Madison's schools altogether. But he didn't.
Instead, Hughes wrote a copious series of blog posts that, taken together, contend that Madison's schools should be measured on — and lauded for — their students' collective racial and ethnic diversity.
His essay comes with all sorts of charts and graphs and lawyerly references to amicus briefs and prints out to 16 pages. Titled "The Diversity Dividend," it is all presented on the, um, creatively named "Ed Hughes School Blog."
He asserts that students benefit mightily from a diverse educational setting, which school ratings based exclusively on standardized tests fail to capture. (And he speaks not only as a thoughtful and dedicated former board member but as a parent. His and Ann's two adult children both came through East side schools.)
Hughes writes of Madison students: "I have described our graduates as generally more culturally competent and socially adept, more sophisticated in their understanding of racial dynamics, more open to new experiences, and more capacious in their understandings of controversial issues as a result of Madison's diverse classrooms and the interactions they engender."
The issue of "white flight" from Madison schools is a familiar one. Superintendent Jennifer Cheatham tells me she visits regularly with real estate agents to talk up the district's many strengths in the hope that they will not encourage newcomers to locate outside the Madison School District.
She said in an email response to me that "the outcome of my meetings with Realtors led to a more targeted push to get good, accurate information to prospective families. They were saying that families often don't have good info and depend heavily on word of mouth."
Cheatham also said she finds Hughes' research to be "thoughtful and compelling," adding: "Bottom line, we believe that the diversity of our student body — racial, social and linguistic — is a tremendous asset and never a burden."
Each year, the open enrollment program allows students to transfer in and out of the district. In the latest numbers from the most recent school year, total students moving out of Madison decreased for the first time in at least a decade, which Madison school officials regard as a hopeful sign.
Hughes, in his lawyerly fashion, builds a meticulous argument for the power of diversity. He starts by mentioning that, in 1857, Madison's first school superintendent, D.Y. Kilgore, supported a public school vision that Hughes describes as an "egalitarian ideal that our communities would be strengthened as students from all walks of life learn with and from each other."
Hughes argues that education is enhanced in many ways by diverse classrooms, and cites evidence with entire sections of citations on academic achievement, development of interpersonal skills, workplace preparation and skills in civic engagement.
He writes: "It is certainly true that not all white parents in Dane County choose to maximize their children's experience with diverse classrooms." And he acknowledges that white students are "overrepresented" among those who choose to leave Madison schools. He also says real estate agents "tend not to highlight the benefits of increased diversity" to families relocating here.
But his central point is this: The way we rank schools on standardized testing tells an incomplete, even erroneous, story: "On an aggregate basis, students of color score lower than white students on standardized tests. An exploration of the reasons for this — and there are many — is well beyond the scope of this post. But when schools are ranked strictly on the basis of standardized test scores — as they often are — diversity flips from an asset to a burden."
Hughes compares two high-achieving area high schools — Middleton and Madison West. He says West students (using 2014-15 figures) outperformed Middleton students across every racial and ethnic category, including among white students.
"So why does Middleton have a higher overall average?" Hughes asks rhetorically. "The outcome is completely determined by the demographics of the schools."
As an example, Hughes cites rankings by GreatSchools, a popular website, which he says relies on standardized tests without considering demographics: "Not surprisingly, there is a substantial 'diversity deduction' in these rankings."
Hughes then makes his proposal — that the state add a "diversity index" to its annual report cards on Wisconsin school districts.
"We do not have ready means to measure the growth in interpersonal skills, workplace preparation and civic engagement that exposure to more diverse learning environments provides," so it makes sense to rely on diversity data, he writes.
Hughes talks about how in antitrust law something called a Herfindahl-Hirshmann Index is used to measure market share. That methodology, he said, could be applied to racial and ethnic diversity to produce a "diversity index" based on a similar 100-point scale. He calls it a "modest counterweight" to current ratings, which he regards as skewed, and would produce for the city a "diversity dividend." Statewide, Madison schools would rank at or near the top, he says.
I, for one, totally buy his contentions, having grown up in public schools in Rockford, Illinois, and having raised a daughter in Madison schools. Others, I am sure, never will agree.
But isn't it cool that Madison has people like Ed Hughes — altruistic, thoughtful, passionate, principled.
So thanks to him, and sincerest good wishes to Ed and Ann.
Share your opinion on this topic by sending a letter to the editor to tctvoice@madison.com. Include your full name, hometown and phone number. Your name and town will be published. The phone number is for verification purposes only. Please keep your letter to 250 words or less.