Paul Fanlund: Reflecting on Confederate images and 'white identity'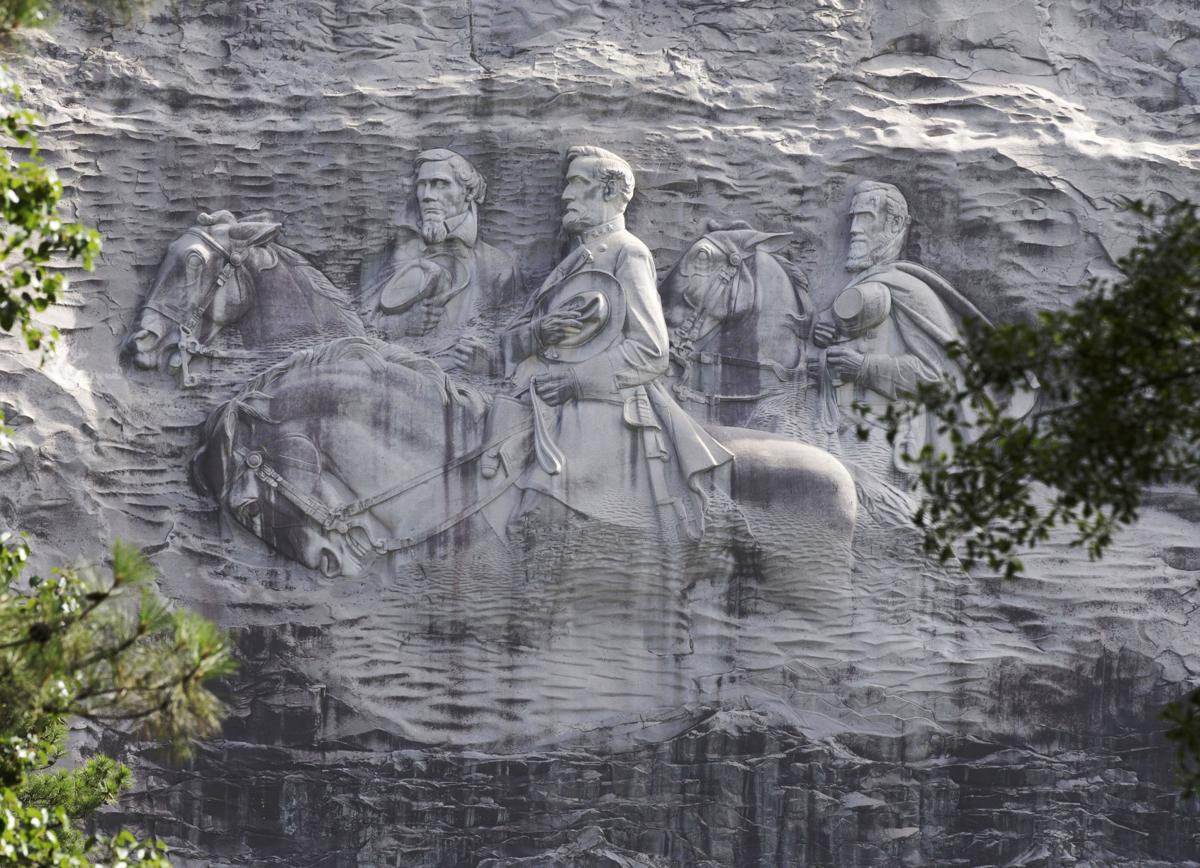 Maybe it's a baby boomer thing.
In the early 1960s, I was an impressionable grade schooler when centennial dates from the Civil War rolled by. Ever since, that war has fascinated me — I've read many Civil War books and have visited most of its major historical sites.
A few years ago I was wandering the Chickamauga battlefield in Georgia when I happened across a marker locating the spot where Hans Christian Heg, a Wisconsin colonel, was mortally wounded in 1863. I took notice because there is a prominent statue of Heg at the King Street approach to the Capitol Building.
My earliest memory of Civil War touring was a 1959 family visit to Gettysburg, Pennsylvania, when an "electric map" with tiny light bulbs marking troop movements was the cutting edge of technology.
Other travel experiences, here and abroad, help shape my reactions to the Civil War-related issues of today. The war has a contemporary relevance as controversy swirls around Confederate imagery, which is being connected to an upsurge in white identity politics in America. A recent New York Times op-ed said that more and more white Americans see themselves as part of a distinct cultural group that is threatened by others.
"The furious reaction to many different historical and cultural developments — mass immigration; the success of the civil rights and women's rights movements; the election and re-election of a black president, and the approaching end of white majority status in the United States — has created a political environment ripe for the growth of white identity politics," summarized the Times article.
It's no surprise that the people who most identify their whiteness as important are most likely to support Donald Trump. And apparently for many of them, Confederate imagery is a way to recognize and celebrate that whiteness.
I think one reason the controversy about Confederate monuments and imagery is so sharp is that public schools too often soft-pedal Confederate history as being about heritage rather than slavery.
Just as my teachers never really focused on the genocide European immigrants visited on Native Americans, the Civil War seldom has been taught through the lens of absolute good (anti-slavery) versus evil (pro-slavery) it deserved. And I'm only talking about northern public schools; heaven knows how the so-called "Lost Cause" has been and still is forgivingly and romantically framed in the South.
For remedial education, I recommend another of my travel destinations — the year-old National Museum of African American History and Culture on the National Mall in Washington, D.C. Start on its lower floors, the ones with the remnants of a slave ship, an authentic slave auction block, the handcuff-like shackles sized for tiny wrists, and, yes, the bullwhips. For sheer shock value, it matches the nearby Holocaust Memorial Museum.
Other travels have, for me, also proved instructive.
Last year, I visited Germany and a pair of World War II sites famous from the Nazi era. (Before you reject the Confederacy-Nazi Germany parallel, ask a few African-Americans their opinion.)
One stop was Adolf Hitler's "Eagle's Nest, the mountaintop retreat with breathtaking views given to him as a birthday present. What struck me was that the Nazi museum at the base of the mountain pulled no punches. This "documentation center" included a portrait gallery of villainous Nazis and cataloged their individual atrocities. It seemed appropriate, unsanitized.
Then, in Nuremberg, the site of the post-war trials of Nazi leaders, the outdoor amphitheater that once hosted Hitler's huge propaganda rallies still stands but is in disrepair and not celebrated. The adjacent Nazi-era museum, meanwhile, is somber, honest and understated.
Unlike so much of American history, Germany has chosen not to sugarcoat its era of shame.
A partial solution to our Confederate monument issue might be the example of Budapest, Hungary. I visited there many years ago and recall how, after the fall of Communism, scores of monumental statues and sculpted plaques celebrating Communism were removed from the city and grouped in an open-air museum outside town, a place they called Memento Park.
What a great solution, I recall thinking. Preserve the history but strip the abhorrent symbols of any place of honor.
To me, Confederate imagery is just as indefensible as Nazi and Communist symbolism.
Consider this: There were two intensive periods when Confederate monuments were erected, and neither was right after the war, according to a report from the Southern Poverty Law Center.
The first began around 1900, "amid the period in which states were enacting Jim Crow laws to disenfranchise the newly freed African Americans and re-segregate society." It lasted until the 1920s, a time that saw a resurgence of the Ku Klux Klan. Interestingly, that was also a time when the KKK marched and recruited in Madison, an effort fiercely opposed by newspaper publisher William T. Evjue, who had created The Capital Times only years before.
The second spike, according to the SPLC, started in the 1950s and lasted through the 1960s, as the civil rights movement produced a backlash from segregationists. The report points out that the surge coincided with the 50th and 100th anniversaries of the Civil War.
The SPLC report, produced last year, said there were at least 1,503 symbols of the Confederacy in public places. It pointed out there is even a "Mount Rushmore" for the Confederacy, a three-acre carving of Confederate leaders on the face of Stone Mountain near Atlanta.
"There is nothing remotely comparable in the North to honor the winning side in the Civil War," the anti-hate group's report observed.
Years ago, I drove south out of Illinois on an interstate. Minutes into northern Kentucky, I saw an enormous Confederate flag waving practically over the highway from private property. You could sense the flag owner's adamant defiance, a silent middle-finger salute, long before Trump gave voice to such views.
For the next few miles I pondered what I might tell an African-American child if he or she asked me about that strange, big red flag with the blue X.
My thought: That flag means that its owner preferred that time back in our history when white people owned black people and treated them like livestock.
Go ahead, argue otherwise.
Share your opinion on this topic by sending a letter to the editor to tctvoice@madison.com. Include your full name, hometown and phone number. Your name and town will be published. The phone number is for verification purposes only. Please keep your letter to 250 words or less.