Paul Fanlund: Reflecting on journalism, here and in New York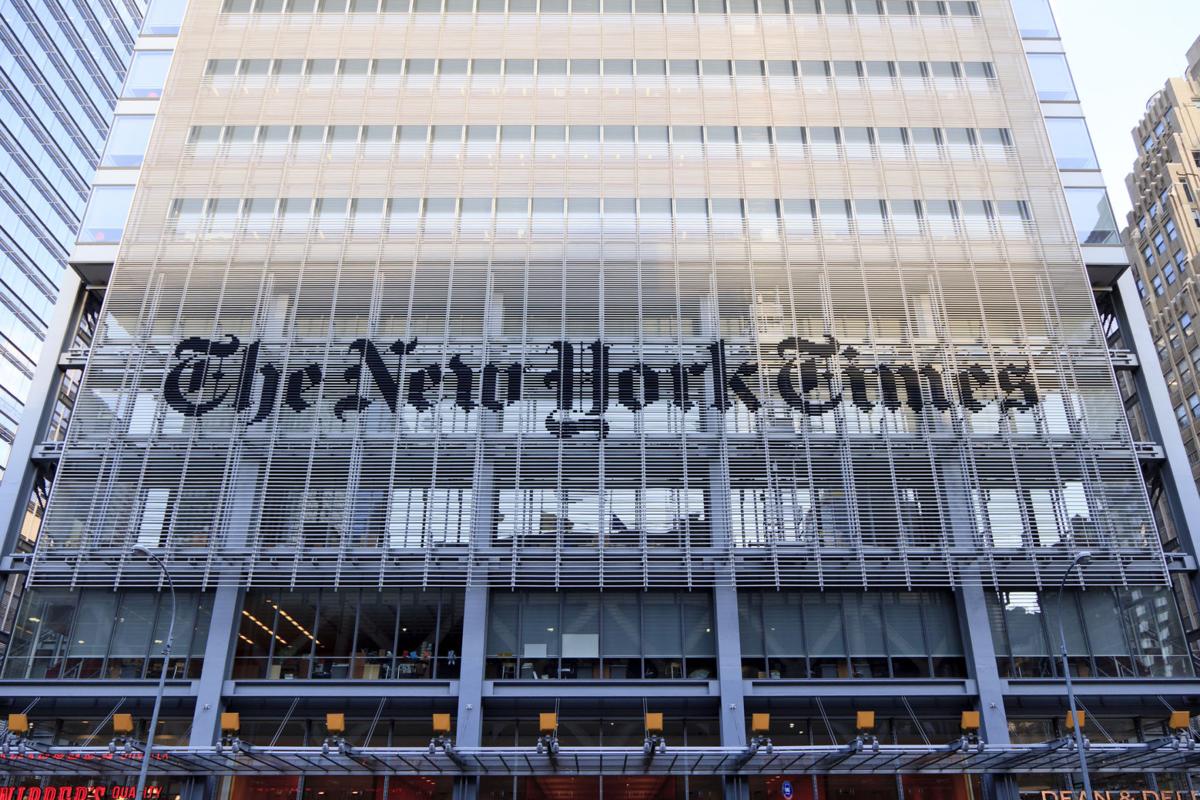 When the New York Times announced last week that it planned to dramatically reduce its staff of editors, my mind turned to ice cream.
Specifically, to ice cream from Babcock Hall on the University of Wisconsin campus. Thirty-one years ago this month, I wrote a feature story for the Times about the university's signature dairy treat.
It was my first bylined story as a regional freelancer. It is still viewable online, headlined: "Exalting in ice cream, exotic and plain." (Someone at Babcock must have liked it — the story was framed and displayed in the ice cream store for many years.)
Watergate it wasn't, but it was a big kick writing for the Times' gigantic national audience.
Why connect that modest story to the announcement about NYT editors? Because I fondly recall the gauntlet of editors I endured on anything I wrote for the Times.
Several editors might telephone me with questions on a single story. Often, I recall thinking at the time, they had not identified any real gap or problem, but just seemed to be testing the thoroughness of my understanding. My answers were frequently not even reflected in the final versions. I imagined some grizzled editor in Manhattan just wanting to test this unproven kid in the hinterlands.
Anyway, the Times' announcement got me thinking about the fast pace of change in journalism, whether in New York or in Madison.
The Times, the gold standard in newspaper journalism, is shedding editors to "shift the balance of editors to reporters (to) give us more on-the-ground journalists developing original work than ever before," its two senior editors said in a memo to staff, announcing the shift of perhaps 100 positions.
Call me old-school, but lots of editing actually does improve journalism. As Sunday editor of the Wisconsin State Journal many years ago, I would edit long-form stories at least three times. Two copy editors would also edit those stories and the paper's top editor would read anything especially sensitive or controversial.
That process did far more than fix errors of spelling and style. It improved clarity, context, thoroughness and logic. In the Cap Times today, layers of editing may be fewer on routine stories, but not on complicated and sensitive ones. For example, five editors reviewed investigative reporter Katelyn Ferral's award-winning expose on mistreatment of military veterans at the state-run nursing home in King last summer.
And yet, one can understand and support the New York Times' choice to allocate staff to maximize original work. We've made similar choices.
The New York Times also announced it was eliminating the position of public editor, a role intended as an inside-the-newsroom conduit for reader input. Publisher Arthur Sulzberger Jr. wrote in a memo to staff: "Our followers on social media and our readers across the internet have come together to collectively serve as a modern watchdog, more vigilant and forceful than one person could ever be."
The Times allows readers to comment on selected stories and columns, and comments are vetted by staffers dedicated to that role.
At the Cap Times, we decided several years ago to stop permitting comments on stories because we'd rather focus our finite resources on original reporting than moderating comments. Too many unfiltered comments came from a small and screedy band of regulars — trolls really — who were more interested in shouting than conversing.
As it happens, Ferral, who has won three awards for the nursing home work, had been hired into a newly created investigative position that was reallocated from what had been, in part, a comment review role.
We've found that the Cap Times still gets plenty of reader feedback through social media channels and we welcome opinions in our traditional letters-to-the-editor function, thoughtfully managed by opinion editor Lynn Danielson.
In reflecting on the rapid change in journalism, I thought of the language used to describe it.
When I started in the profession in the late 1970s, there were reporters and editors, columnists, editorial writers and photographers, and, later on, graphic artists. Sometime along the way came the all-inclusive descriptor of "content creators."
Back then, I saw myself as a member of the "press," not part of what has become the "mainstream media."
The pejorative use of "mainstream media" has been one aspect of a multi-decade campaign by right-wing interests to undercut and discredit objective reporting. It's part of the larger assault on expertise by scientists and all the other fancy-pants know-it-alls out there. It's apparently been an effective tactic.
Also among that movement's triumphs is the prominence of "fake news" in the political lexicon.
Just recently, the Associated Press elaborated on its definition of the phrase in its stylebook revision: "The term 'fake news' may be used in quotes or as shorthand for the modern phenomenon of deliberate falsehoods or fiction masked as news circulating on the internet. However, do not label as fake news specific or individual news items that are disputed. If fake news is used in a quote, push for specifics about what is meant."
In bygone times, a story was either accurate — which most all were — or some element required a correction on rare occasions.
That President Trump and others can convince some subset of people that mainstream journalists would simply invent stories is astounding. That would violate the central tenet of our profession.
I've worked with 200 or 300 reporters in my career, and, if anything, most are prone to bend over backwards in pursuit of balance. False equivalency — making opposing arguments seem equivalent when they are not — is the much more genuine problem.
At the Cap Times, Dave Zweifel, John Nichols and I write what we hope are provocative editorials and columns in the social justice spirit of our founder, William T. Evjue.
But there exists an impenetrable line between that opinion function and our newsgathering.
Our dozen or so reporters and editors have no agenda other than to produce top-quality enterprise journalism. There is nothing fake about any of that. To skew news would be unethical, stupid and counterproductive, diminishing rather than enhancing journalistic and market impact.
Yes, the New York Times and the Cap Times are worlds apart in terms of resources and the scope of their missions. But we share many of the same aspirations.
And those aspirations have never been more important than now.
Share your opinion on this topic by sending a letter to the editor to tctvoice@madison.com. Include your full name, hometown and phone number. Your name and town will be published. The phone number is for verification purposes only. Please keep your letter to 250 words or less.