Paul Fanlund: The low-drama era of Jen Cheatham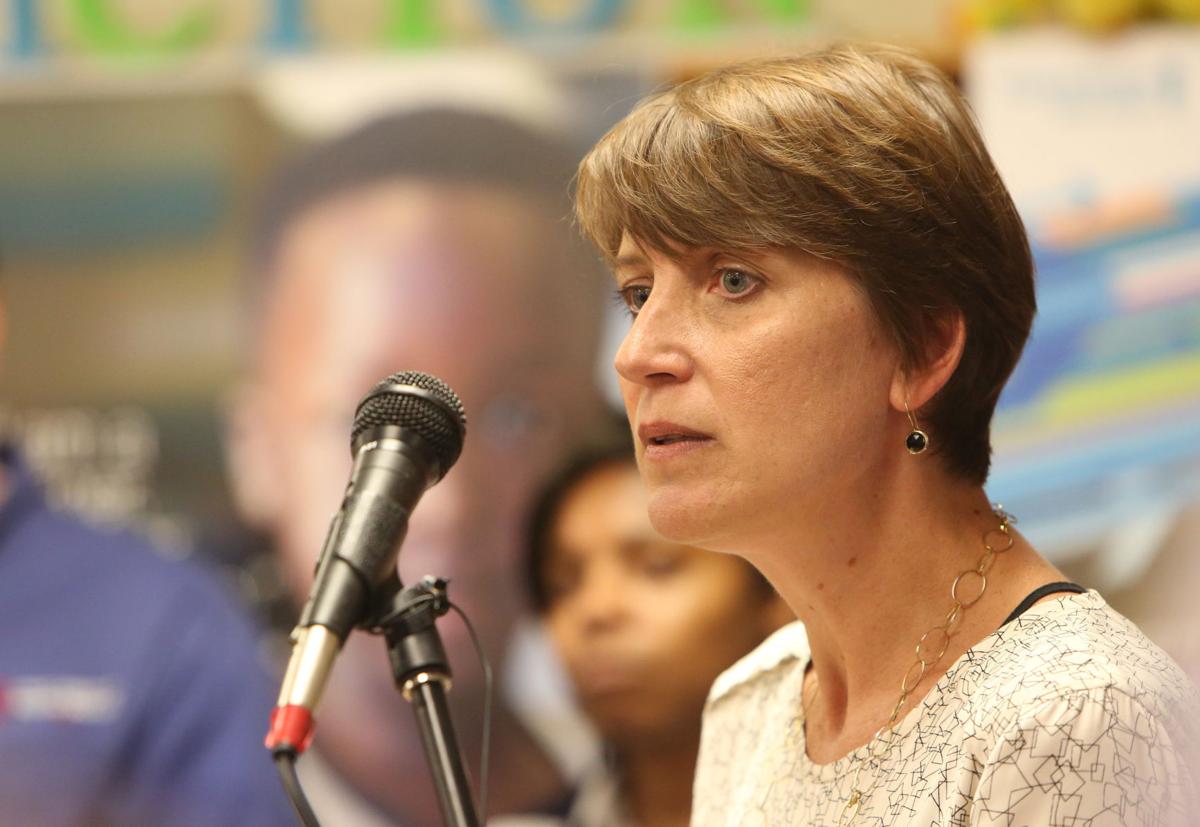 When Jennifer Cheatham unveiled the Madison School District's annual report card recently, headlines reported gradual progress — some improvement, some continued reasons to worry.
It's been four years since Cheatham became Madison's school district superintendent, arriving from Chicago at a particularly stormy time.
Back then, there was disappointment in her predecessor's performance and lingering hard feelings caused by the School Board's rejection of a proposed charter school aimed at students of color. Shortly after Cheatham started came the alarming "Race to Equity" report that showed — again — awful racial gaps in student achievement.
At the time, I wrote that many prominent African-Americans thought liberal elites underestimated racism in Madison schools. I also wrote that Cheatham faced other skeptical constituencies — an education establishment dominated by the city's teachers union, some unhappy property taxpayers and parents of high-achieving students worried about lost focus on their children.
Yet, four later, Cheatham seems to have made gradual progress with school results while generating little drama in a city that often seems to thrive on it.
Direct measures of Cheatham's popularity are few. She never faces voters, at least directly, as she was chosen by elected School Board members.
Yet there is no discernible indication that she is not broadly supported. Each year, the School Board has renewed her rolling two-year contract, a format dictated by state law. (As a personnel matter, no vote breakdown is revealed.)
Two school referendums have passed since she got here, one asking taxpayers in 2015 for $41 million for facilities, which won 80 percent support from voters, and another for $26 million in recurring operating support in 2016, which gained 74 percent support.
So I asked Cheatham about this relatively smooth sailing and what her biggest surprises have been, good and bad.
"It's really been a great ride so far," she told me. "I love it here. Even with all of our challenges, I still feel so enormously motivated and challenged, and excited about the work. On the positive side, I don't think that there's any way I could've known that I would feel generally — not every day — but generally bolstered by our community.
"I feel like there are so many people I can go to for insight, support, a pep talk when I need it. I feel mostly like people have my back and they're rooting for me and for us, for our staff, for students. That makes the job a lot easier, I'll tell you."
On the negative side, she says, are issues around Madison's ongoing struggles with race. "In the rare moments that I have felt isolated in this job, those are the hardest. I think that the race-related challenges of Madison are much more complex than I realized coming in. I've always worked in more urban places where there are generally just more people of color and I'm the minority, so I think that I'm learning a lot and have learned a lot. I might have to write a book about this someday."
Madison's four-year high school graduation rate for African-American students is still only 59 percent, but that is up 5 percentage points since she arrived (white students are at 90 percent). Also of note, the six-year graduation rate is up 10 points — to 79 percent — among African-American students since Cheatham's first year here, according to the district.
And she appears to have support from organizations working toward racial equity. Representatives of the YWCA, Big Brothers Big Sisters of Dane County and 100 Black Men, among other groups, attended her press conference. Afterward, she hosted a lunch with the Madison Network of Black Professionals.
Back in 2013, I wrote that Cheatham seemed deft at talking about change without teachers and others feeling attacked, a skill she seems to retain as I asked her about the biggest change since she started.
Cheatham said there was inconsistency in what was being taught and how.
"My assessment was that the district would never be able to raise achievement and certainly not be able to narrow and close gaps in achievement when (we) just lacked coherence," she says. "That doesn't mean every teacher doing the same thing in lock step across our district. That's in no way, shape, or form what I mean, but we weren't functioning as one district.
"It was just a pretty dramatic variation … that was, I think, making it impossible to have the foundation necessary to make sure every child achieves at high levels, and so we've been after that particular issue."
For example? "If you're looking for the simplest examples, we weren't consistently teaching students the fundamentals of reading in the earliest grades. We weren't teaching phonics consistently in the early grades, and then you wonder why students aren't attaining the skills, the basic skills … the foundational skills of reading. We still have some more work to do in that area, but boy, we have come a long way."
With her background in California schools before she held senior-level jobs in the gigantic Chicago school district, one wonders whether a successful 45-year-old administrator might find appeal in returning to lead a big urban district. When she was hired, Cheatham talked about being here for the long haul. She still does.
She says she is excited that her son, Theo, is starting elementary school at Crestwood this fall and adds: "I am more committed and invested than ever. Like I said, I think we had this foundation-building phase that we're going to be bringing to a close and I'm really excited about what comes next. I think we're poised to do so much and especially for students who need and deserve more, students of color in particular.
"When I signed up I told the board that I was walking in the door thinking that I was here for a good 10 years, or as long as you guys will keep me, and I serve the community, and so that commitment remains, so I'm not planning on going anywhere."
Cheatham is a regular and optimistic presence in leadership circles all around Madison — one day chairing an academic success team at United Way, another attending a Centro Hispano dinner. That's comforting, because as we know, bedlam and conflict seem to reign in most corners of public affairs these days.
She and her team seem to be working diligently, progressing gradually, and somehow — so far as I can see — making few enemies.
And that, I suspect, is much easier said than done.
Share your opinion on this topic by sending a letter to the editor to tctvoice@madison.com. Include your full name, hometown and phone number. Your name and town will be published. The phone number is for verification purposes only. Please keep your letter to 250 words or less.