Women's stories take center stage in dance performances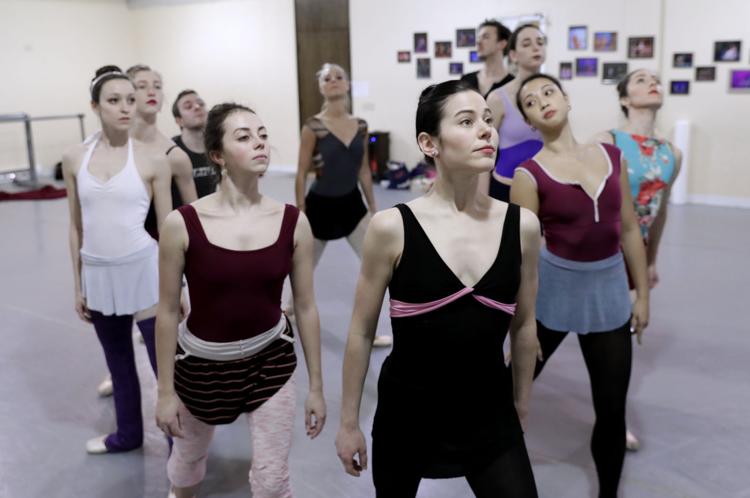 The power of the female voice has been particularly resonant this past year. The #MeToo hashtag has ricocheted around the country. The Time's Up movement has gained a foothold and women's marches have grabbed headlines. These events have inspired soul-searching in many levels of American life, including the arts.
So it seems timely – not to mention uncanny – that two Madison dance companies are putting the stories of women in the spotlight during performances in the next few weeks.
Madison Ballet's "She," on the Bartell Theatre's Drury Stage space Friday and Saturday, will showcase fresh works by female choreographers.
Kanopy Dance's "Dark Tales," running Feb. 9-11 and 16-18 in the Overture Center's Promenade Hall, will take on themes of torment, grief and resistance as it brings age-old tales to the stage.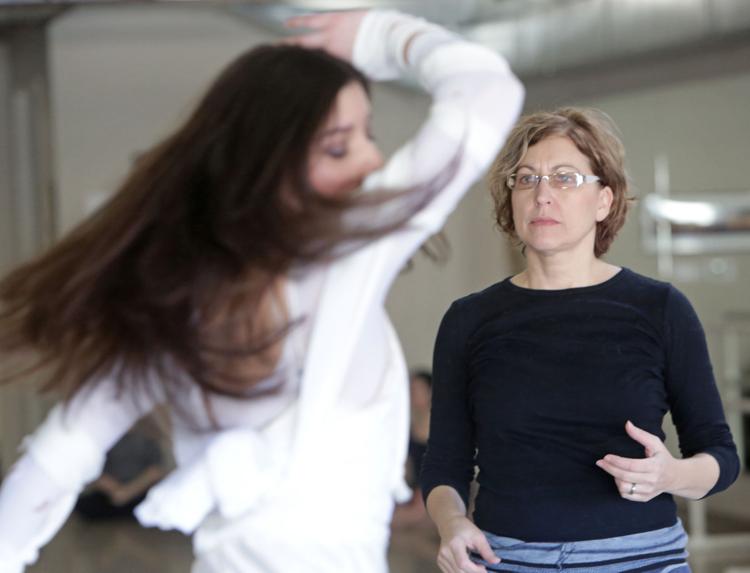 Both shows arise from intriguing partnerships and collaborations built in the worlds of dance and movement. Audiences can expect a wide variety of voices, styles and approaches on stage.
Yet both programs were planned long ago, and only happened to coincide with the cultural earthquake set off by women that TIME magazine has called "the Silence Breakers."
"I think it's very timely," said Gretchen Bourg, general manager of Madison Ballet, of "She."
"With all the other conversations about the representation of women in what are typically male-dominated fields, I think it's natural for that conversation to come in from the dance perspective," she said.
"Even though we are female-dominated on stage, there are definitely more men in positions of power, either as directors, as artistic directors, as administrators and executives in ballet companies," Bourg said.
"I think this is just a good time for this program. I love the idea that Kanopy is doing something. (Madison theater company) Theatre LILA is doing an all-women's program," too, with its original work "Lines," coming to the Overture Center in April.
"We obviously have been planning this for a couple of years, at least," Bourg said of "She." "We certainly couldn't have anticipated all the snowballs that started rolling for this, but it's a great chance to highlight the work of these women who are driving the artwork, rather than serving as the medium for a male artist."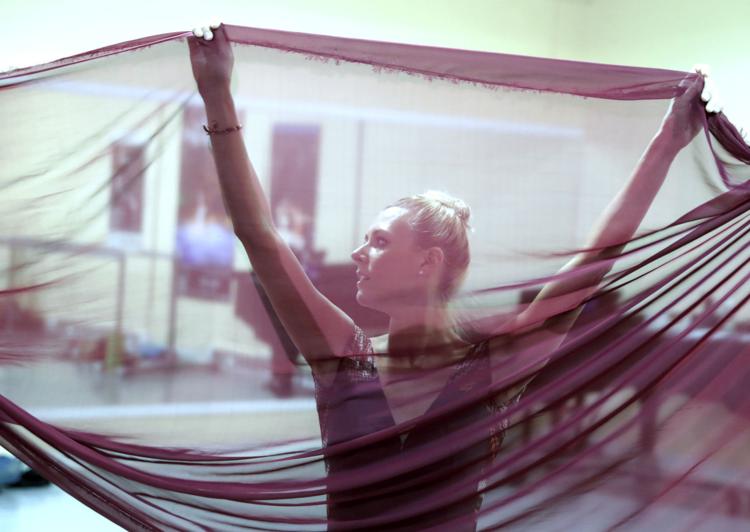 Madison Ballet's "She" will include pieces by contemporary choreographers Katherine Kramer, Jacqueline Stewart, Nikki Hefko and Stephanie Martinez. Madison Ballet's highly trained ballet dancers will be performing not just ballet, but a variety of styles of dance, from the lyrical to the athletic.
Madison Ballet artistic director W. Earle Smith also is re-staging "Les Noces," the best-known work by the late 20th-century Russian-born choreographer Bronislava Nijinska.
"The reason I chose her was that I wanted some context in the program — and she is a pioneer for female choreographers," Smith said.
For the Madison Ballet version of "Les Noces," Smith has stripped away much of the traditional wedding costuming and pageantry to concentrate on the nuances of Nijinska's choreography.
"I have thoroughly enjoyed getting to know Nijinska — not just her work, but to understand her life," Smith said. "I just get sort of wowed by re-staging this ballet – that this was done in 1923" with music by Igor Stravinsky.
Likewise, Smith has relished seeing the guest choreographers for "She" come in and set their works on Madison Ballet dancers.
"It is one of those programs that I will always remember and cherish very close to my heart. I had been wanting to do this for a very long time, and the occasion has not arisen until now," said Smith, who announced last fall that the 2017-18 season will be his last after a 19-year run as artistic director of Madison Ballet.
"There's been a lot of conversation over the years about female choreographers and providing them work and giving them opportunities to showcase their work," he said. "And I just don't think enough has been done."
A 'dreamscape' on stage
"Dark Tales" is an apt title for Kanopy Dance's upcoming concert — anchored by a re-telling of the grisly French fairy tale "Bluebeard."
The story tells of a nobleman with a blue beard – a look that was chilling enough, but nothing compared to his penchant for marrying young wives and then murdering them. It was a story that Kanopy collaborators Theatre de l'Ange Fou had toyed with bringing to the stage for some time.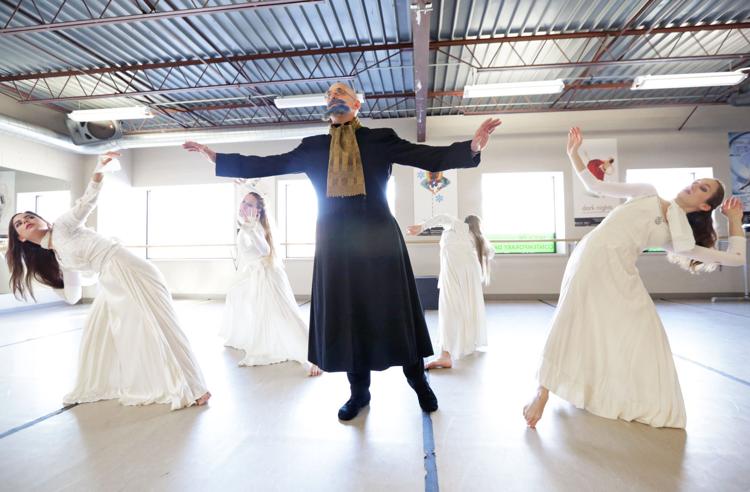 Theatre de l'Ange Fou is the corporeal mime company of Steven Wasson and Corinne Soum, headquartered inside a former church outside Spring Green near Taliesin. Creators of their own style of theatrical movement, Wasson and Soum previously created and directed the Kanopy performances of "Good Morning, Mr. K" and "A Strange Day for Mr. K." (The "K" refers to works by the 20th-century literary giant Franz Kafka.)
Titled "Bluebeard: Through the Glass Darkly," this newest piece "is like a dreamscape," said Kanopy co-artistic director Lisa Thurrell, who is one of the 10 dancers in "Bluebeard."
"It was time to push the dancers creatively, artistically, push the boundaries of what they can do, deepen their understanding of music and creating a presence on stage," Thurrell said.
"We had found with Steve and Corinne that it was a beautiful meshing and way of doing all that – bringing them to this other world of physical theater, when you're creating movement and thinking of movement in a slightly different way than the traditional dancer."
Wasson and Soum's approach is indeed to create an otherworldly atmosphere on stage, not only with movement but with the effects of lighting, music, props and costumes on stage.
"Every time we do a show, there's always somebody who comes out afterwards and says, 'I wasn't expecting that. It's like I was in the middle of someone's dream,'" Wasson said.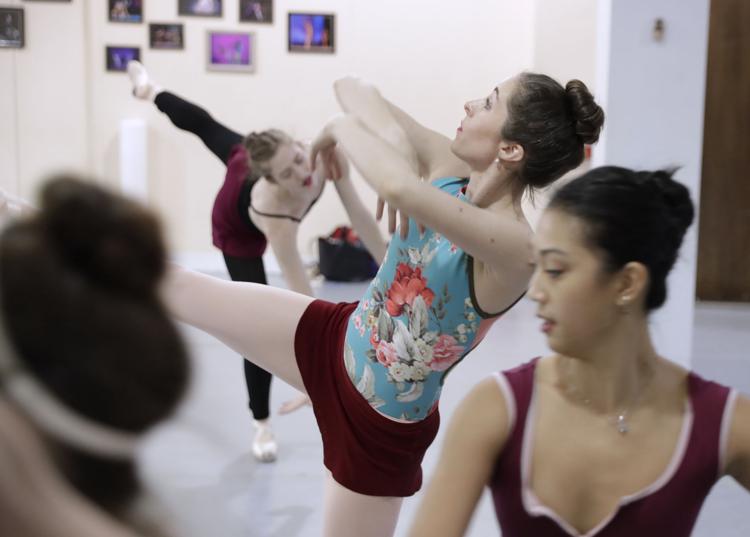 Thurrell, whose grounding is in the Martha Graham tradition of modern dance, had known the Bluebeard story since childhood. Her mother, an artist and art historian, had many artworks inspired by the tale.
The 40-minute "Bluebeard" will fill the second half of "Dark Tales." Other works on the Kanopy program include "A People's Cry" by choreographer Sandra Kaufmann; a multi-media piece featuring Wasson and Soum titled "Melancholy of Angels"; Deborah Zall's "La Bonne Dame: Remembering George Sand"; and "Lamentation Variation," choreographed by Thurrell and inspired by Martha Graham's masterwork personifying grief.
All these pieces are "about the human experience," Thurrell said.
"It just so happened that it all, to some extent, became topical. In 'Bluebeard,' yes, you have all these women who find their demise at his hands, and then a woman who vanquishes him," she said.
Kaufman's "A People's Cry," "is about fighting for rights in an abstract sense. In this case, it's a quartet of women, and strong movement through space."
"This is a show where you're really going to see a range, from the Graham-esque work to physical theater, to these poetic works," Thurrell said.
"I think for somebody who loves dance, they will love it; for somebody who enjoys theater, they're going to be intrigued and will love it and become a fan.
"You try to cross these boundaries."