Editor's Note: This story about Kwee-Jack Wild Alaskan Salmon shares ran last year at this time. 2016 shares are on sale now and will end on May 22.
Noah Locke will be back fishing this year in Alaska in mid-June. Kwee-Jack plans to ship fish in August; the pick-up event is set to be Sept. 17. 
It's not difficult, even in land-locked central Wisconsin, to score fresh trout, walleye or lake whitefish from a fisherman on a boat not so far from Madison.
For salmon lovers, it's a different story.
Noah Locke, a former fisherman who moved to Madison from Salt Lake City to work for UW Health, wasn't ready to give up his direct line to wild Alaskan sockeye salmon when he came to the Midwest.
He hasn't been able to go north to fish himself for the past few years due to his growing family (a third baby is due in July). But despite his new residence in Dairyland, Locke has maintained his status as an independent contractor for a salmon co-op called Kwee-Jack Fish Co., and he's bringing it to Madison.
The salmon co-op, new this year, allows members to pre-order wild caught salmon filets in increments of 20 lbs., with an option for a 10 lb. split share.
Filets are one to two pounds each and have no bones. Locke says they are sashimi grade.
Madisonians can join the co-op through the end of May. Fishing season goes from June through mid-July, and fish arrive sometime in August or September.
"We want people to know exactly where their fish is coming from," said Locke, who set up a similar co-op when he lived in Salt Lake City. "We can tell you what river it was caught on. We can tell you personally how we catch it."
Kwee-Jack is owned by Joe Echo-Hawk, an Alaska native now based out of Billings, Montana. The name of the company comes from the phonetic pronunciation of the river where he fishes, the Kvichak River on the northern edge of Bristol Bay.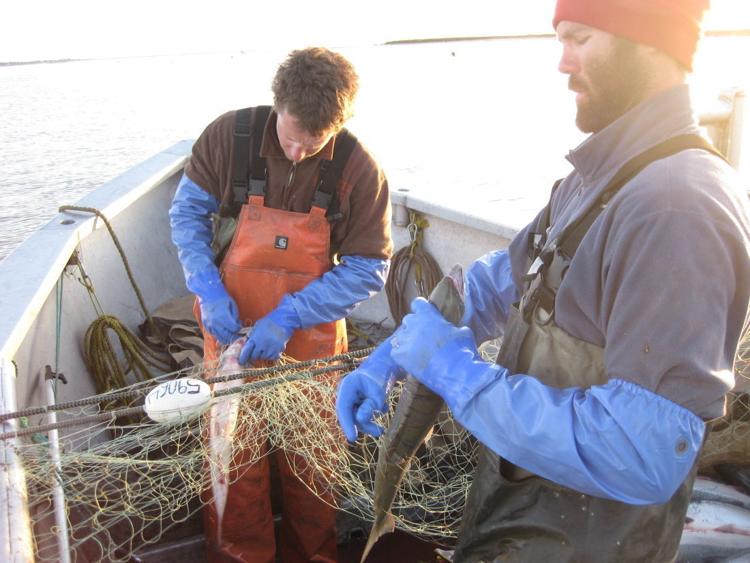 The fish are caught using gillnetting. This has a negative reputation in some areas because of high levels of bycatch – fish caught, and sometimes killed, unintentionally as aquatic collateral damage from fishing something else.
On Kwee-Jack's website, Echo-Hawk says that gillnetting in Bristol Bay is different.
"Our bycatch is extremely low, and the only thing I have caught other than salmon is flounders," he wrote. "Due to the shape of the fish, they are almost always ... alive and flipping when we find them in the nets, and they look no worse for wear."
As for the salmon, the fisherman sort them as they catch, with the best fish going to co-op members, Locke said.
"The fish are still alive when we harvest them into the boat," said Locke, who fished with Kwee-Jack for several years.
"We hand select the fish that get sent to the cannery versus ones that get sent to people's homes. Fish that get sent out to the co-op are the best fish."
The sockeye salmon Echo-Hawk and his small team catch are chilled right away and processed just a few hours later, in a facility that filets them and removes the bones.
Then the fish is flash-frozen and vacuum sealed. Sometime in August or September, the fish is shipped to Madison, where Locke will handle direct delivery.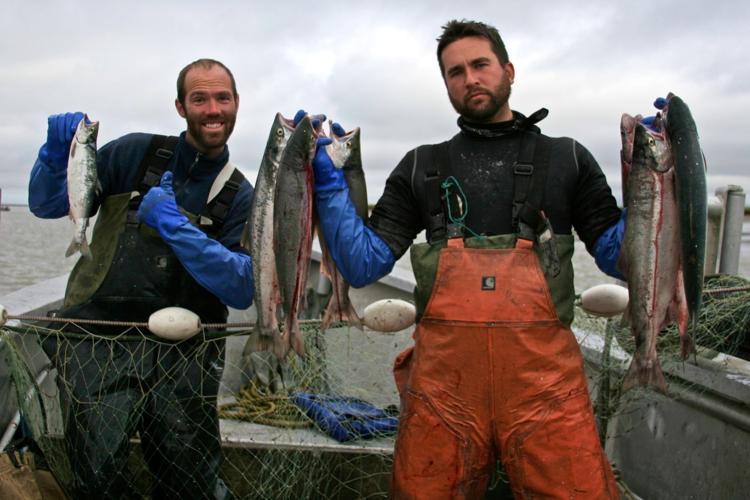 Consumers are taught to thaw the salmon overnight in the refrigerator for the best texture.
"It's almost as fresh as the day it's caught," Locke said. "There's a misconception of what frozen fish is. It kind of has a bad name.
"The truth is there's no way to get fresh Alaskan fish unless you go to Alaska."
Kwee-Jack already has co-ops in Billings, Montana, Salt Lake City, Portland, Oregon and Lancaster, Pennsylvania.
It takes 25 to 30 people to start a co-op in any city, in part because of shipping costs. Even so, Kwee-Jack salmon is not cheap. A $280 share for 20 lbs. works out to $14 per pound. That's about 14-16 whole fillets of salmon.
"For some people it seems like a lot of fish to buy at once," Locke said. But "20 lbs. seems to be the magic number. It doesn't take up your entire freezer and it can last you through the winter.
"Some people eat through it in a month or two because they barbecue salmon every day."
Locke's favorite way to prepare sockeye salmon is on the grill.
"I don't use any foil, just clean grill surface," he said, adding coconut oil or another cooking oil, sea salt and pepper.
"I make a cilantro lime butter that I put on after the fact, and serve it hot right off the grill with that compound butter," Locke said.
Kwee-Jack joins a few existing options for local fish lovers, including Sitka Salmon Shares, a community supported agriculture-style delivery service for king, sockeye and soho salmon (among other fish). That's been in Madison since 2013.
"We're talking with a few crossfit gyms," Locke said, adding that most of his co-op sales have been via word of mouth. "Folks on the Paleo diet tend to be looking for a good supply of salmon, which can be hard to find, especially in the Midwest."