As Madison Cocktail Week enters its third year, it's starting to look like a conference — plus tiki drinks and Japanese whiskey.
This year's event kicks off on Oct. 10, with more educational seminars and outside collaborations than in previous years.
"In the past we've tried to connect what we're doing, the cocktails, to the community," said Tom Dufek, director of beverage and operations at Lucille and Merchant. "I think we've done a decent job with that. But our goal always was to take what we're doing and show it to a larger audience.
"We're focusing this year on expanding the type of events that we do and the people that we're bringing in."
Madison's cocktail scene has been growing steadily over the past decade, thanks to influences like the cocktail-driven Merchant near the Capitol and Distill America, a celebration of American distilling that launched in 2007.
The past year has seen a new Madison chapter of the United States Bartenders Guild and the growth of Spirited Women, a local advocacy group that connects women bartenders, distillers and others in the industry.
Madison Cocktail Week hasn't completely lost its silly side — look for the return of cocktail competitions like "Dancing with the Startenders," a night that combines booze in the blender with dressing in drag, and an event inspired by 1980s wrestling and the Netflix show "GLOW."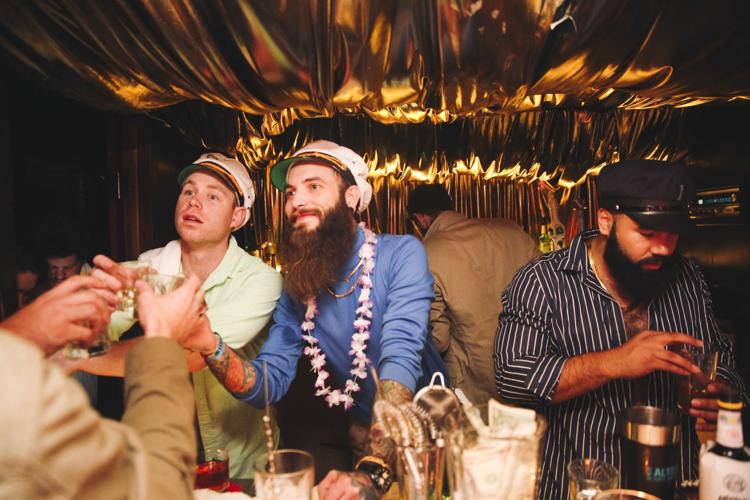 But one scan at the seminars shows that this bar scene is growing up.
"Madison Cocktail Week is borne purely of the desire to promote the unique offerings we have and the quality beverage scene that is here," said Dufek. "You can get overshadowed by the Portlands and Austins and New Orleans, all these bigger markets.
"There's a lot of cool stuff going on here. We want to tell our story to the rest of the country."
Among eight seminars (up from three last year) will be "Balance Behind the Bar: A candid talk about wellness" and "Masters of Mayhem: How to build a team of passionate, loyal workers who will ride the storm with you."
"We've got somebody who speaks to mental health, somebody who speaks to physical health and someone who speaks to financial health," Dufek said about the balance panel. "How can bartenders and service industry professionals lead a more balanced life?
"Whether it's temptations or roadblocks, people struggle with that in this industry. I think the cocktail revolution, to keep that going, we need to figure out how we sustain that."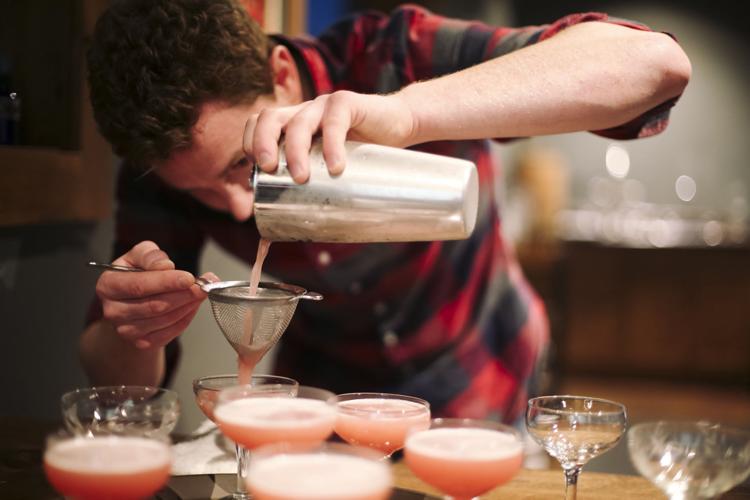 Other seminars offer practical, on-the-job tips. In "Time and Money," Eric Rosentreter of Redemption Whiskey is set to talk about using batched cocktails — preassembled mixtures stored in kegs, barrels or bottles — in service of quality and efficiency.
There will be a seminar on how to make infusions and what's new with mezcal, the trendy, smoky Mexican spirit. On Oct. 12, Mezcal Vago co-founder Judah Kuper will discuss issues of sustainability and treatment of workers, among other things.
On Oct. 13, Taylor Hansen from rye whiskey maker Whistle Pig will teach a seminar about the many characteristics of whiskey under the heading "Don't Call Me Smooth."
"It's about challenging the general attributes for whiskey," Dufek said. "What is whiskey? 'Oh, you've got vanilla and oak and it's smooth.' This seminar is like, 'Imagine this whiskey was an'80s metal band,' stuff like that.
"You're forced to describe whiskey without using the descriptors that everybody always uses. It pushes the boundaries for how you taste it."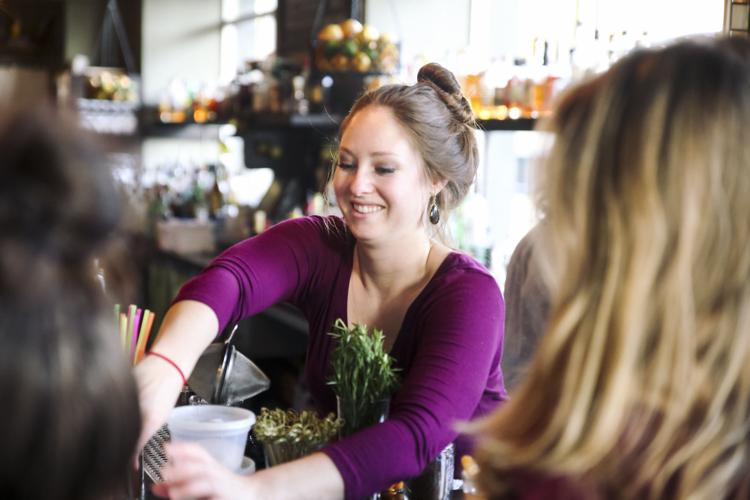 One public-friendly seminar is the "Seven Pillars of Cocktails," at which two cocktail experts from Bittercube Bitters will break down seven basic builds for drinks, including a Collins, a Daisy and a French 75.
It comes just before "Ask a Local," a showcase of Wisconsin distillers, including the newly opened State Line Distilling on Madison's east side and a new distilled mead called Meloz domel, made at Yahara Bay by Lars Forde and Dominic DeSano.
"Seminars ... have always been well-received, we've had good attendance," Dufek said. "People said, 'We like this, we want more of it.' So we jumped off the deep end."
Madison Cocktail Week will bring in bartenders from other Midwestern cities like Detroit, Chicago and Kansas City. Events will pair cocktails and music and explore the uses of eau de vie and vermouth. Several venues, including Vitruvian Farms, are hosting cocktail dinners.
Finally, on Oct. 15, Madison Cocktail Week organizers want to enlist as many muddlers as possible to break a Guinness world record.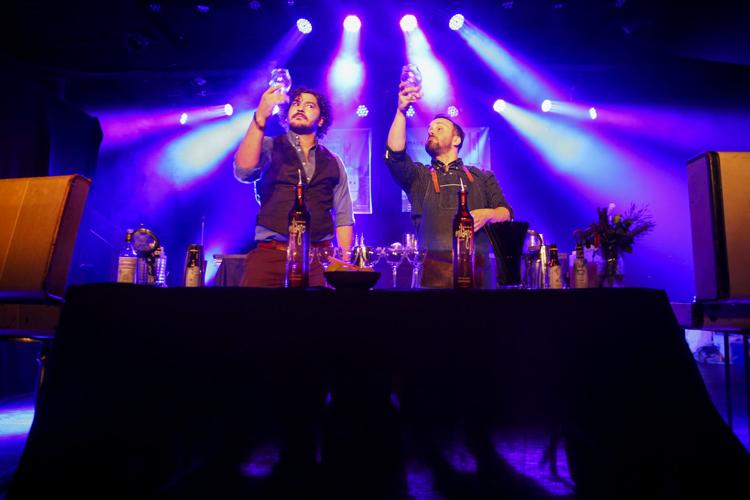 The Old Fashioned Brandy Bash, set for 11 a.m. to 3:30 p.m. on Oct. 15, is going for peak iconic Wisconsin at the Barrymore Theatre. It combines a Green Bay Packers/Minnesota Vikings football game, polka music and, if all goes to plan at halftime, the most cocktails ever muddled simultaneously.
Each $15 entry ticket buys a brandy old fashioned, including a personal muddler and a hard plastic "glass" to smash the cherry and orange into. Dufek hopes to see 1,000 people at the event.
"We really wanted to celebrate Wisconsin culture and there's nothing so Wisconsin as brandy old fashioneds," Dufek said. "We've been joking that if you do this, it gets you your Wisconsin card for life."
Find a full schedule of events, including times, locations and ticket prices, at madisoncocktailweek.com.