Shaking off any insecurity she may have shown in earlier episodes of "The Holiday Baking Championship," Stoddard baker Jennifer Barney will enter the finale with confidence bubbling higher than a baking soda/vinegar bottle rocket.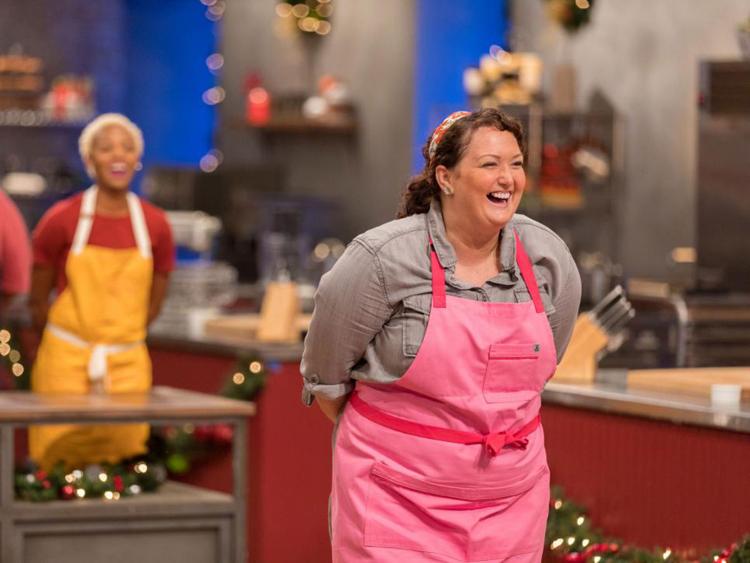 Barney, who won her first Pre-Heat challenge on Monday's episode since the Food Network series began on Nov. 6 with nine bakers, will compete with the other two survivors in an episode to broadcast at 8 p.m. Monday for the $50,000 pile of dough that goes to the winner.
"It took me six darn weeks to win a Pre-Heat," Barney said gleefully after her apricot and grapefruit jam-filled doughnut beat the other three contestants.
That was an over-the-top outburst for Barney, a sweet, polite Chippewa Falls native for whom saying "darn" is as close to being a nasty woman as she ever gets.
The challenge was to create a sufganiyah, a Jewish jelly doughnut that is popular during Hanukkah. As is Barney's habit throughout the series, she didn't elbow people out of the way to get first pick at the choice ingredients but waited her turn.
She was happy to get a combo of apricot and citrus, because she had a novel idea to make the apricot and grapefruit filling. She dusted her pastries with powdered sugar and blue sprinkles for the holiday touch.
Although she probably didn't notice it, opponent Joshua Livsey's snarky attitude was obvious to the vigilant TV audience at home when the egotistical executive pastry chef from Boston walked by and sniped, "It doesn't look like Hanukkah, Jen."
"Well, it's Christmas," said Barney, a bit taken aback because she wouldn't consider making such comments about her rivals and has said they are like family off-camera.
Not looking for revenge, but got it
Even though Barney is not the type to seek revenge — either served hot or cold — she got it at judgment time. Livesy's eyes took on an evil, "aha, I-told-you-so" glint when a judge said the appearance wasn't particularly Hanukkah-ish.
Judge Lorraine Pascale, a British chef who sometimes is a tad grouchy with the bakers, said she loved the pastries' puffiness.
Judge Duff Goldman, aka the "Ace of Cakes," asked whether he detected peppercorn, which Barney had added for a bit of a pop. She confirmed that he did, and he raved at the zest.
Livesey was stunned when the three judges picked her pastries over his — even though he had festooned his with large, blue stars of David that took Hanukkah over the top.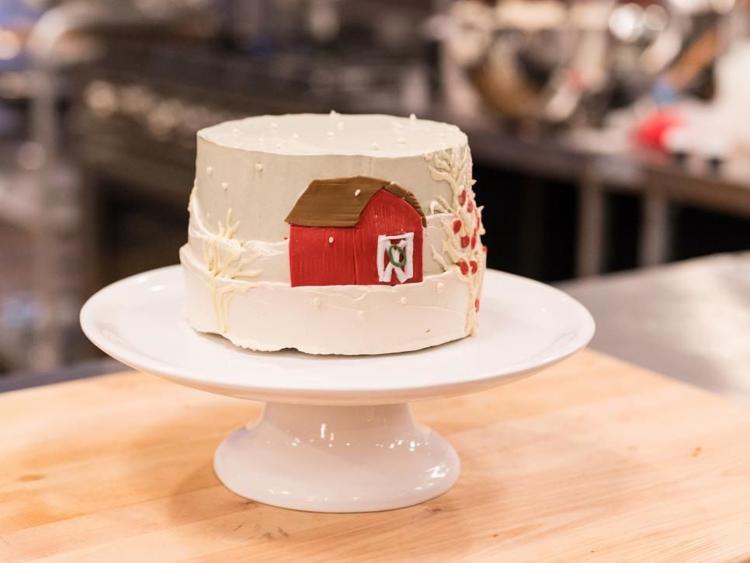 The Main Heat challenge seemed like an impossible task, with its title of "Make Fruitcake Great Again."
Barney, whose expertise in her Meringue Bakery in her home is cakes of all shapes and sizes for all occasions, wasn't discouraged, though. She pep-talked herself that she has a knack for fruitcakes, too.
With a crafty smile, she hatched a plan to highlight her home state and "pay homage to my grandparents' dairy farm" by making a layer cake with buttercream frosting.
Her creation, which she dubbed Blonde Fruitcake with Butterscotch Buttercream, was a layer cake with a dairy farm scene she created with frosting on the side of the cake.
If there were a category for the least likely-looking fruitcake, Barney's would have been in it.
In explaining the design to the judges, Barney noted that Christmas on her grandparents' dairy farm was different from those in the city. On a farm, the cows are the priority on Christmas, just like any other day.
"Cows don't milk themselves," so gift exchanges typically happened in the evening, after chores were done, she said.
Tearing up, she said, "I wanted to share my heart."
When judge Nancy Fuller of the "Farmhouse Rules" Food Network series tearfully noted that her own upbringing was similar, Barney's eyes moistened again.
Pascale declared Barney's concept to be "clever," especially the idea to make it a layer cake, and said it met the challenge of updating fruitcake.
The taste also was "incredible," Fuller said, tears welling again as she added, "I loved it."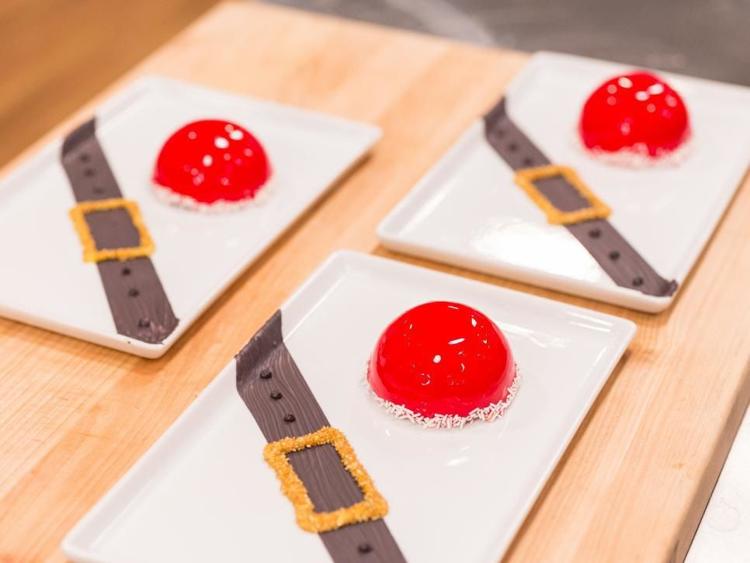 In announcing the results, host Jesse Palmer declared that two bakers' fruitcakes 2.0 had "captivated the judges" — Barney's and Livesy's.
Then, in a stunner to at least one home audience, the judges proclaimed Livesy the winner with his small red cake on a plate decorated with a chocolate Santa belt.
Given the chance to chafe during an interview Tuesday, when asked whether she felt she should have won, Barney refused to take off the oven mitts.
Instead, she said, "Well, Josh is the whiz kid, and he is wicked talented. I thought he did a better job at having a totally put-together look."
(Keep in mind: The whiz kid is the one who made the Hanukkah crack.)
Grandmother instilled love of baking
"My cake and my emotion on this episode were completely genuine. My grandmother, Elaine Hatfield, is the reason I have such a deep love for scratch baking," Barney said.
She recalled paging through Hatfield's cookbooks in her childhood and dreaming about making desserts.
"I had a fantastic idea with my cake. However, it is really difficult to make a cake in two hours, and when it came down to decorating all the details on the side, it came down to last second — and some of it looked less than perfect," she said humbly.
"It was so great to connect with Nancy Fuller, too," she said. "We both had a good cry reminiscing about growing up on a farm."
Now, it all boils down to the finale.
"If I am being totally honest, I will be the first to tell you that my competitors, Stephany (Buswell) and Joshua are better than me at making restaurant-style plated desserts," said Barney, although she earned her own street cred as the head pastry chef at The Waterfront in La Crosse.
"However, I knew at this point that my background as a showpiece wedding cake designer would level out the playing field between us," she said.
"At this point in the competition I have never had more confidence," she said.