Kelli Bates, Badgers volleyball, Andy Manis photo
ANDY MANIS, FOR THE STATE JOURNAL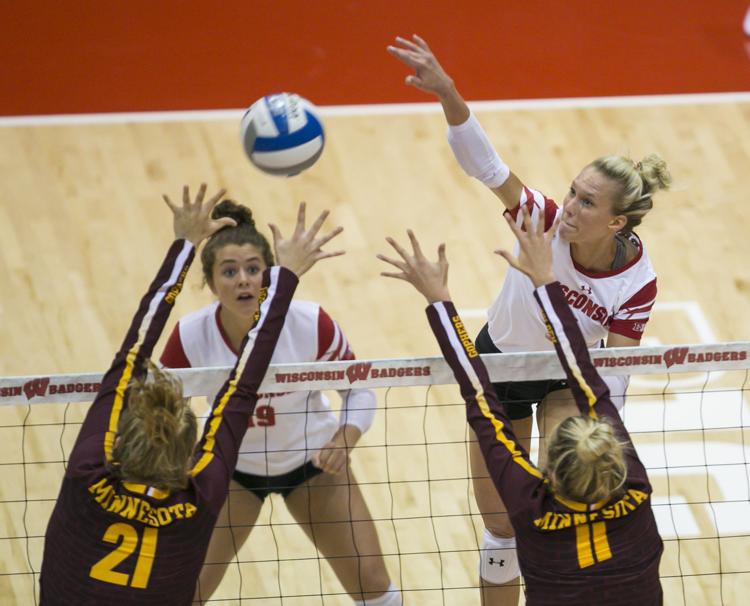 Tags
As featured on
The Gophers become the third Big Ten team to go the distance to defeat Kelly Sheffield's team.
The No. 7 Badgers battled No. 6 Minnesota down to the wire on Wednesday night before the Gop…
Like this story? Get our best of the week sent to your inbox
Check back here weekly for the latest restaurant reviews from the State Journal's food writer Samara Kalk Derby.