The criteria that make a book a "summer read" differ for everyone — some like hot and steamy fiction, some like intellectually stimulating biographies. All literary tastes should find something appetizing this summer, and what follows are a few selections, in no particular order, that stand out as warm-weather works we look forward to digesting.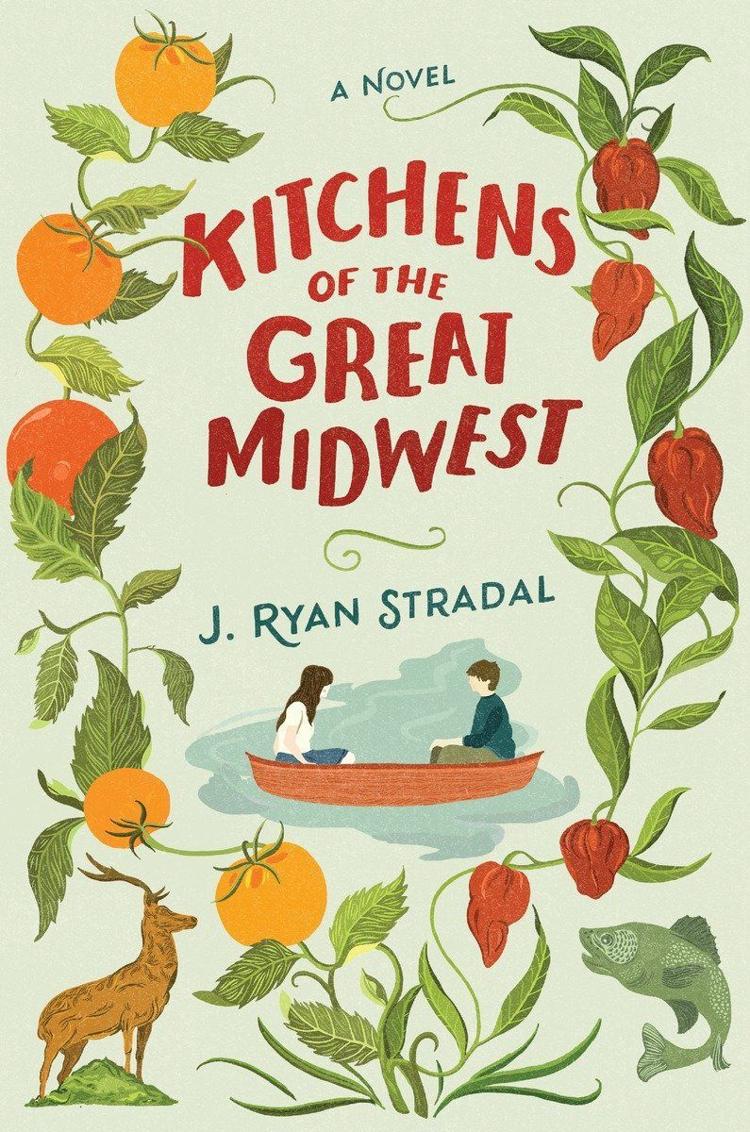 "Kitchens of the Great Midwest" by J. Ryan Stradal (Pamela Dorman Books, $27.95). This debut novel from Minnesota native Stradal stars a young woman with an exceptional palate who becomes an iconic Midwestern chef. The press materials compare it to two other great summer reads, "Where'd You Go, Bernadette?" and "Olive Kitteridge," which makes "Kitchens of the Great Midwest" even more tempting. Look for it July 28.
"The Jesus Cow" by Michael Perry (Harper, $25.99). State Journal favorite Perry raises the bar on his fiction game with this sweet, thoughtful rumination on faith and community. When one of Harley Jackson's cows gives birth to a calf with a likeness of Jesus Christ on his hide — on Christmas Eve, no less — all hell breaks loose in the tiny Wisconsin town of Swivel. Perry will sign copies of his new book at 7 p.m. Thursday at the West Towne Barnes & Noble.
"On the Move: A Life" by Oliver Sacks (Knopf, $27.95). Famed neurologist Sacks, author of "Awakenings," takes a look back at his own life in "On the Move." He intersperses pieces of his narrative — including obsessions with motorcycles and weight lifting — amid the case studies of the neurology patients who have made him the celebrated "bard of the brain" that he is today. The 81-year-old recently revealed he has terminal cancer, and in a New York Times editorial wrote, "Above all, I have been a sentient being, a thinking animal, on this beautiful planet, and that in itself has been an enormous privilege and adventure."
"Go Set a Watchman" by Harper Lee (HarperCollins, $27.99). Can it be true? Did Harper Lee really write another novel starring the beloved Scout and Atticus Finch? Was the manuscript she wrote in the 1950s really lost and discovered only after her sister and main protector, Alice Finch Lee, died? Forgive the suspicion, it comes with the book critic territory. Still, when this book drops on July 14, even the most skeptical critics should welcome a chance to revisit Lee's literary world.
"Modern Romance" by Aziz Ansari and Eric Klinenberg (Penguin, $28.95). From the actor who introduced "Parks and Recreation" fans to the incomparable Tom Haverford comes a serious-ish book on dating in modern times. Comedian Ansari teamed up with a sociologist and launched a research project to understand what it means to mate in the age of Match and Tinder. Available June 16. Go ahead and treat yo' self.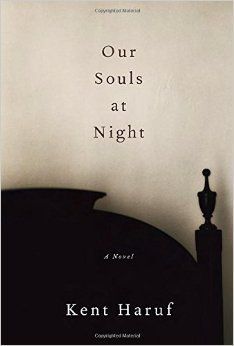 "Our Souls at Night" by Kent Haruf (Knopf, $24). Simply reading the name of Haruf's last book brings chills to any fan who holds his novels dear. The author's spare, beautiful works that include "Plainsong" and "Eventide" are set in fictional Holt, Colorado, and explore our deepest dramas in resonant prose. Sadly, this is Haruf's last installment in his Holt series; the writer died in November at age 71.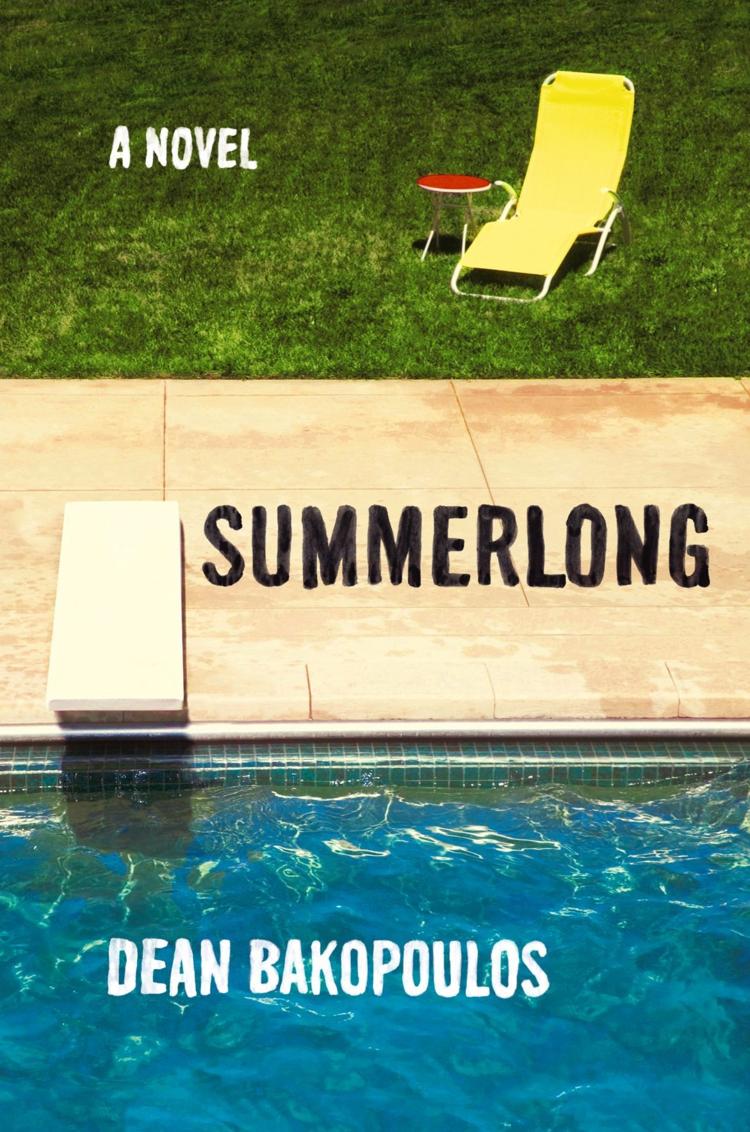 "Summerlong" by Dean Bakopoulos (Ecco, $26.99). The former director of the Wisconsin Book Festival offers a dishy warm-weather read with "Summerlong," set in Grinnell, Iowa, his current residence. Bakopoulos draws readers into the intimate life of married couple Claire and Don Lowry as they wrestle with parenting, failed ambitions and the search for middle-aged happiness. There's sex, drugs and more sex in this steamy summer tale, with an intensely emotional undercurrent. Watch for it on June 16, with Bakopoulos signing books at Arcadia Books in Spring Green on June 17 and at A Room of One's Own on June 20.
"The Wright Brothers" by David McCullough (Simon & Schuster, $30). If settling in with a biography of American innovators is your idea of a beach read, David McCullough can abide. The two-time Pulitzer winner takes readers into the lives of bike mechanics Orville and Wilbur Wright, the brothers who gave the world the gift of flight. A perfect character study to enjoy while miraculously flying to that summer vacation destination.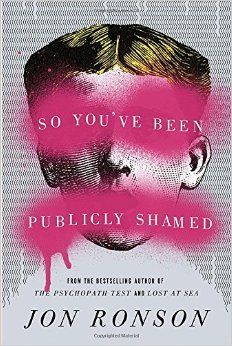 "So You've Been Publicly Shamed" by Jon Ronson (Riverhead Books, $27.95). British reporter Ronson turns his lens to the phenomenon of public shaming, taking a look at life in this age of crowdsourced condemnation. In a world where anonymous commenters have power and, often, little self-control, Ronson uncovers the dramas that play out in the arena of social media and beyond. From an author who made a character study of psychopaths ("The Psychopath Test") supremely entertaining, this book promises to educate as well as amuse.
"Rising Strong" by Brene Brown (Spiegel & Grau, $27). Speaking of shame, renowned shame researcher Brown is back with a book that offers guidance on just how to dust oneself off after a big fall. Like her previous works, "The Gifts of Imperfection" and "Daring Greatly," Brown offers studies in what it means to live with vulnerability and how we can overcome shame to approach life with bravery. If summer is a time of self-improvement, there is no better companion on that journey than Brown. Watch for "Rising Strong" in August.