A state appeals court Thursday ordered a new trial for a Brownsville, Minn., man sentenced to 3½ years in prison after being convicted of strangulation, battery and other offenses in a 2015 domestic disturbance.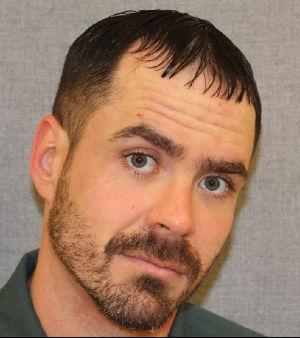 The District IV Court of Appeals concluded that La Crosse County Circuit Judge Ramona Gonzalez erred in not instructing jurors that Dillon M. Heiller may have been acting in self-defense during a struggle with his knife-wielding girlfriend.
The appeals court found the threshold for presenting a self-defense argument at trial is low and that the butcher knife Heiller's alleged victim grabbed before their struggle was sufficient evidence to support the defendant's self-defense theory.
According to the opinion:
A text message from Heiller's former girlfriend sparked a fight in March 2015 between Heiller and his then-girlfriend.
Heiller, 32, testified that the text was from the mother of his children who asked if he wanted to see them that day. While Heiller was in a bathroom, his girlfriend took his phone, believing he may be cheating on her.
Heiller returned and the girlfriend grabbed "a big ass butcher knife," and threatened him, Heiller testified.
Heiller said he grabbed her by the neck, "slammed her" to the ground, put his knee on her head and grabbed the knife, cutting his hand in process. Heiller then threw the knife into the ceiling, where it stuck, and he left the residence.
At trial, Gonzalez denied Heiller's attorney's request that the jury be instructed on self-defense. She stated that Heiller had not presented enough evidence to shift the burden to the prosecution that he did not act in self-defense.
After he was sentenced in November 2015 as a repeat offender, Heiller appealed, arguing that he met the standard for self-defense. The threshold requires only "some evidence" that a defendant reasonably believed another person was unlawfully interfering with him and that he only used a reasonable amount of force necessary to end the interference.
The state argued that Heiller advanced on his girlfriend to take the knife instead of trying to talk and calm her. He also could have agreed to her request to bring her along when he picked up his kids.
Also, Heiller was seven inches taller and outweighed B.O. by 35 pounds. 
The District IV Court said the issue was not whether it or Gonzalez believed Heiller's self-defense claim but whether the jury would have believed.
"(A) reasonable jury could find that a person in Heiller's position at the time of the incident could believe that he or she was exercising the privilege of self-defense," according to the unsigned eight-page opinion.
Johnny Koremenos, spokesman for the Attorney General's office, which handled the appeal, had no comment Thursday on the opinion.
A message left for Heiller's appeals attorney was not returned.
Heiller is currently incarcerated in a state prison and has a Nov. 7, 2018, mandatory release date to be followed by three years extended supervision, according to Department of Corrections online records.