Serving Madison & Surrounding Areas
Madison
,
WI
53713
Last Updated: August 10, 2017
| | |
| --- | --- |
| Sunday | |
| Monday | |
| Tuesday | |
| Wednesday | |
| Thursday | |
| Friday | |
| Saturday | |
Special hours:
Office Staffed Monday - Friday - 8 AM - 2 PM
24-Hour Emergency Services Available
About Stephenson Tree Care Inc
Welcome to
Stephenson Tree Care, Inc.
---
Stephenson Tree Care, Inc. is a full-service professional tree care company that has proudly serviced the Dane County community since 2001 by taking care of residential customers and commercial clients. Locally owned and operated by John Stephenson, who has 22 years of professional tree care experience and expertise, we service a 30-mile radius surrounding Madison.
Stephenson, who is an ISA Certified Arborist (WI0609A), also has a degree in forestry from the University of Wisconsin-Madison. He and his experienced staff are committed to excellence, as they are highly educated, skilled, diligent and dedicated to providing our customers with the best tree care available. Our crew features six veteran tree care service specialists, including four ISA Certified Arborists. I fact, we have multiple ISA Certified Arborists on every job.
As "Stewards of the Urban Forest," we specialize in low-impact pruning and removal techniques that enable us to protect your surrounding landscape and adjacent plantings. At Stephenson Tree Care, Inc., our priorities are worker safety, protection of customer property and proper pruning techniques for the health of your valuable trees and shrubs.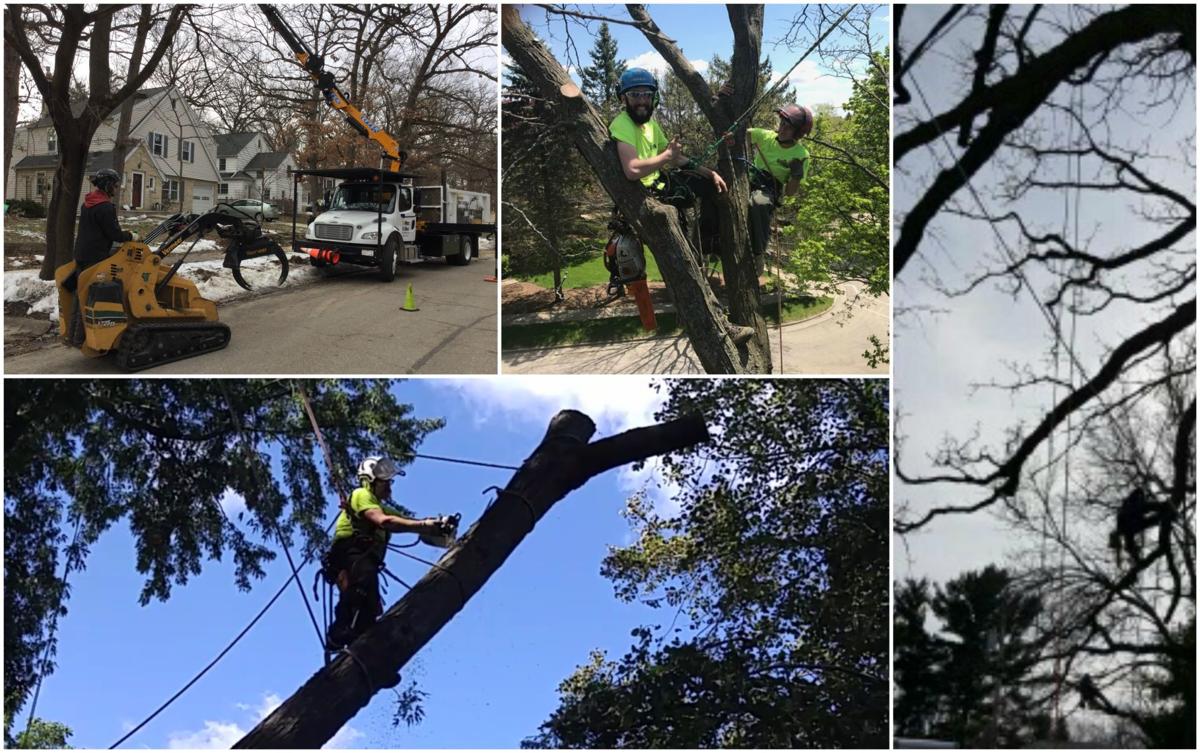 For more information, you can contact us at (608) 257-1001 or fax us at (608) 257-4801. You also can visit our website at: http://www.stephensontree.com or like us on Facebook at: https://www.facebook.com/Stephenson-Tree-Care-Inc-1228026123953398/. You can even email us at: info@stephensontree.com.
One of the main things that separates Stephenson Tree Care, Inc. from other tree care companies is that we actually have an action plan to combat the growing Emerald Ash Borer problem. Our tree care specialists can evaluate the health and condition of your tree, provide treatments to protect it, offer nutrients for tree health and do either deadwood removal or corrective pruning. You can call our office or submit a contact form through our website for a free evaluation.
In addition to meeting the needs of residential customers, we also take care of commercial clients via apartment complexes and condominiums. Stephenson Tree care, Inc. follows American National Standards Institute (ANSI) guidelines for tree pruning, workplace safety and training.
Services
---
We specialize in providing the following services:
* Tree pruning and maintenance pruning
* Technical tree removals and crane removals
* Stump grinding
* Cabling and bracing with state-of-the-art, dynamic systems
* Consultations on specific disease, pruning or tree-related problems
* Diagnostics with foliage and insect analysis, soil analysis, root zone analysis, structure analysis and hazard analysis
* Insect and disease management
* Targeted and preventative control over common pests, such as Japanese beetles, Emerald Ash Borer, gypsy moths and aphids
* Foliar disease management, such as scab, powdery mildew and needle cast disease of evergreens
* Oak wilt and Dutch elm disease
* Year-round plant health care programs
* Soil management
* Root management
* Construction protection and damage remediation
* Growth regulation
Safety, continuing training and education are among our biggest priorities. Our certified staff is eager to share our knowledge and expertise in order to provide you with the most extensive, comprehensive tree care. At Stephenson Tree care, Inc., we are passionate about creating healthier trees. As a result, we are dedicated to utilizing cutting-edge science and the very latest technologies to bring you the most effective and environmentally-conscious results.
Call Stephenson Tree Care, Inc. today at (608) 257-1001 because we staff certified arborists and forestry graduates on every job. Therefore, you know we will always do what is best for your trees!
Accepts:

Check

Discover

MasterCard

Visa
Stephenson Tree Care is your locally owned and operated professional pruning expert.
We utilize low-impact pruning and removal techniques - which protect your surrounding landscape plantings.
Ready to schedule your next estimate? Call Stephenson Tree Care today - (608) 257-1001