Join our Jim Polzin for updates and insights from Paradise Island as the Badgers join a star-studded field for the Battle 4 Atlantis Tournament.
Today's top stories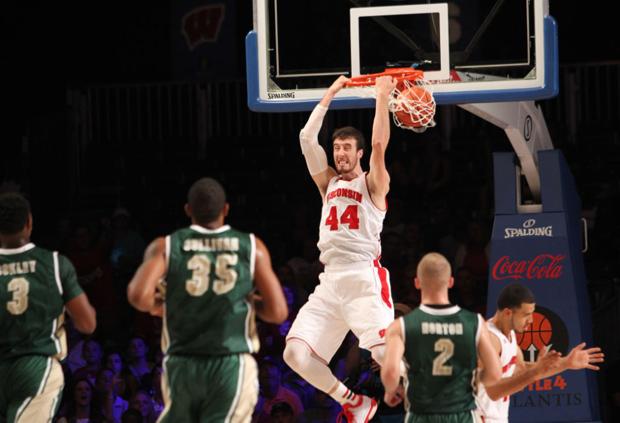 PARADISE ISLAND, Bahamas — While storm clouds are bound to strike at some point this season, it's been a tropical breeze so far for the Univer…

The Badgers can wrap up a sole championship on Friday by beating No. 19 Purdue at the UW Field House.

The Badgers (4-0) play the Blazers (2-2) in a Battle 4 Atlantis quarterfinal game at 6 p.m. Wednesday in Paradise Island, Bahamas.
PARADISE ISLAND, Bahamas – The University of Wisconsin men's basketball team was asked to play Georgetown in the Armed Forces Classic last season in South Korea, but coach Bo Ryan declined the invitation because it would have been a travel ni…
The Middleton boys basketball team made 15 of 16 free throws in a 23-point fourth quarter to rally for a 66-58 victory over visiting Madison Edgewood in the nonconference season opener for both teams Wednesday night.
Pro sports
Packers
Brewers
Bucks
MINNEAPOLIS — Larry Sanders had 15 points, seven rebounds and five blocks to help the Milwaukee Bucks to a 103-86 victory over the Minnesota Timberwolves on Wednesday night.
Pro Sports Videos
Get weekly ads via e-mail
Daily sports email alerts