Today's top stories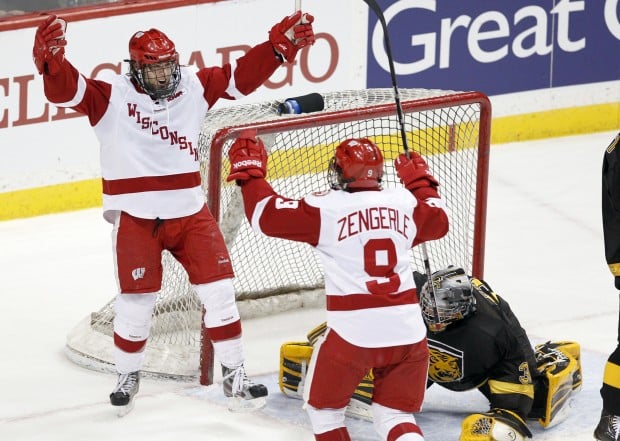 The senior seemed to be hitting his stride before suffering an injury Jan. 25 vs. Ohio State.

The Wildcats (24-2-2) advance to face top-ranked Green Bay Notre Dame (27-1) in Friday's semifinals.

The Badgers will be wearing the new uniforms, designed by adidas, starting with next week's Big Ten tournament in Indianapolis.
Latest National News
1 hr ago

2 hrs ago

2 hrs ago
The Badgers play the Nittany Lions in a Big Ten series at 6 p.m. Friday and Saturday in State College, Pa.
The Sports Writers
Daily sports email alerts