Today's top stories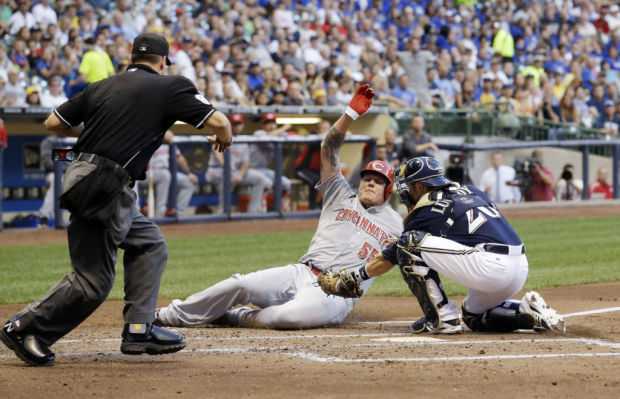 The Brewers also take advantage of some shoddy outfield play by the Reds.

The Brewers tie the game in the top of the ninth before Rob Wooten surrenders the game-winning hit.

While Milwaukee's general manager is happy to take calls, he's not motivated to shake up the team with a blockbuster deal.
The free event is a chance for UW fans to get autographs and photos with the 2014 Badgers.
The Sports Writers
Get weekly ads via e-mail
Daily sports email alerts