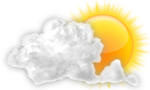 Web Search powered by
YAHOO!
SEARCH
Today's top stories
ST. LOUIS — Jeff Bianchi got a rare start and made the move pay off for the Milwaukee Brewers.

EUGENE, Ore. — For all that the University of Wisconsin softball team accomplished this season, the Badgers weren't the equal of one of the na…
ST. LOUIS — Mayday, mayday.
The University of Wisconsin football team gets a chance to face both Rutgers and Maryland in their first season of Big Ten Conference play.
The Sports Writers
Find Us on Facebook
Vote!
Loading…
What did you think of the Packers' draft?
Daily sports email alerts