This is a season of transition in Big Ten Conference football.
After admitting only football powers — Penn State and Nebraska — in previous expansions, the Big Ten honchos decided television sets were more important than touchdowns and imported football lightweights Maryland and Rutgers.
The addition of the two Eastern schools brought about division realignment, with many observers believing the East Division with Ohio State, Michigan, Penn State and Michigan State is considerably stronger than the West. Of course, most of them never had to win a game at Nebraska, Iowa or the University of Wisconsin.
Finally, the College Football Playoff has replaced the hated BCS, giving the sport its first true playoff. It's only a four-team field, though, and given the Big Ten's fading national image, it is likely a conference team must run the table to impress the selection committee enough to make the cut.
Given all that uncertainty, what follows is a primer on Big Ten football this season:
Top five Heisman contenders
1. Melvin Gordon, RB, UW: Has size, speed, agility and a great offensive line.
2. Christian Hackenberg, QB, Penn State: New coach James Franklin is a quarterback's best friend.
3. Ameer Abdullah, RB, Nebraska: Had better numbers than Gordon last season.
4. Connor Cook, QB, Michigan State: Has plenty of weapons to work with on offense.
5. Ezekiel Elliott, RB, Ohio State: With Heisman hopeful Braxton Miller out, the speedy Elliott becomes the focal point of Buckeyes offense.
Top five offensive players (quarterback division)
1. Christian Hackenberg, Penn State: A prediction: Hackenberg will be picked No. 1 in the 2016 NFL draft.
2. Connor Cook, Michigan State: Won job, then led Spartans to Big Ten title and Rose Bowl victory.
3. Nate Sudfeld, Indiana: Quarterback-friendly offense is Sudfeld's now that Tre Roberson transferred.
4. Devin Gardner, Michigan: Better blocking could help eliminate the inconsistency.
5. C.J. Brown, Maryland: If dual-threat senior can stay healthy for the first time, the Terrapins offense should soar.
Top five offensive players (non-quarterback division)
+3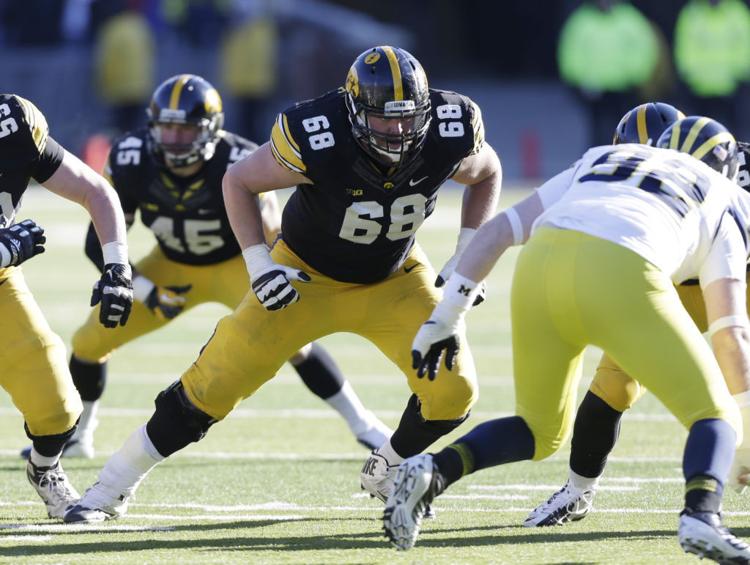 1. Brandon Scherff, OT, Iowa: Athletic and physical, he is latest premier tackle off Hawkeyes' assembly line.
2. Melvin Gordon, RB, UW: Go ahead, hold your breath when he has the ball. Opposing defenses do.
3. Ameer Abdullah, RB, Nebraska: Abdullah is as tough as they come, and he has great elusiveness, too.
4. Stefon Diggs, WR, Maryland: Speed and quickness should make Diggs the Big Ten's top playmaker.
5. Shane Wynn, WR, Indiana: Of top four receivers in Hoosiers' prolific passing attack, he's the only one back.
Top five defensive players
+3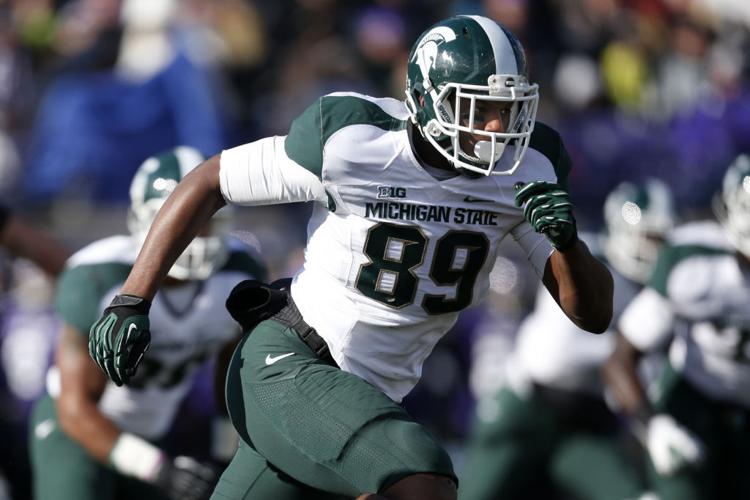 1. Shilique Calhoun, DE, Michigan State: Three defensive touchdowns in 2013 attest to his big-play ability.
2. Randy Gregory, DE, Nebraska: Athletic, energetic junior-college transfer led Big Ten in sacks.
3. Michael Bennett, DT, Ohio State: Anchored Buckeyes' top-10 run defense and had a hand in five fumbles.
4. Carl Davis, DT, Iowa: No interior lineman in the Big Ten takes up space like the massive Davis.
5. Kurtis Drummond, S, Michigan State: Ball-hawk is the glue in Big Ten's best secondary.
Top five potential breakout players
1. Wes Lunt, QB, Illinois: Oklahoma State transfer should fit seamlessly into Bill Cubit's pass-heavy offense.
2. Dontre Wilson, WR/RB Ohio State: Quiet as a freshman, versatile big-play threat will make noise in 2014.
3. Jabrill Peppers, CB, Michigan: The No. 2 prep prospect in the nation will make an immediate impact.
4. Vince Biegel, OLB, UW: Size and speed are ideal fit for Badgers' more aggressive defense.
5. Jake Duzey, TE, Iowa: Has the speed, hands to make people forget C.J. Fiedorowicz.
Top five position groups
1. Ohio State defensive line: Four returning starters, four all-Big Ten candidates.
2. UW running backs: Melvin Gordon averaged 7.8 yards per rush and Corey Clement 8.2.
3. Maryland wide receivers: Stefon Diggs and Deon Long are game-breakers as top six targets return.
4. Iowa offensive line: All-America left tackle Brandon Scherff and two other starters are back.
5. Michigan linebackers: Jake Ryan and Desmond Morgan in fourth years as starters, James Ross in second year.
Top five coaches with something to prove
+3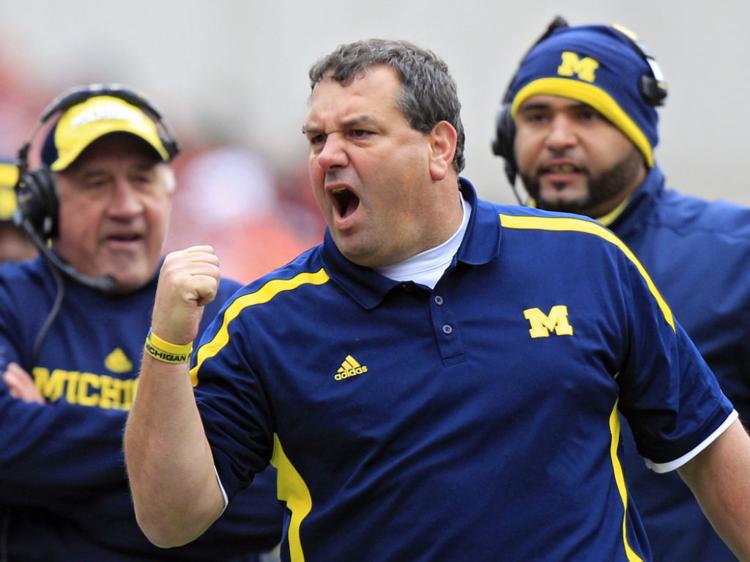 1. Brady Hoke, Michigan: After 11-2 debut, he is 15-11 the past two years despite top recruiting classes.
2. Tim Beckman, Illinois: The record (6-18 overall, 1-15 Big Ten) won't change until the defense improves.
3. Bo Pelini, Nebraska: Anger issues aside, six straight four-loss seasons doesn't cut it in Lincoln.
4. Kyle Flood, Rutgers: Scarlet Knights dipped in his second year, now they join loaded Big Ten East.
5. Kevin Wilson, Indiana: Wilson's offense is entertaining, but still no bowl game after three seasons.
Top five coordinator hires
1. Ralph Friedgen, offense, Rutgers: Despite a strong track record, Friedgen has been out of coaching since 2010.
2. Chris Ash, defense, Ohio State: After allowing 115 points in the last three games, Buckeyes hope Ash can fix secondary.
3. Doug Nussmeier, offense, Michigan: Wolverines couldn't run the ball, Nussmeier's Alabama offenses could.
4. Brian Knorr, defense, Indiana: If ex-Wake Forest coordinator can field a respectable defense, watch out for Hoosiers.
5. Bob Shoop, defense, Penn State: If you can build a good defense at Vanderbilt, you can build one at Penn State.
Top five non-conference games
1. Michigan State at Oregon, Sept. 6: Who wins between Spartans' elite defense and Ducks' quick-strike offense?
2. UW vs. LSU at Houston, Saturday: Any game matching Big Ten and SEC has implications beyond the two teams.
3. Miami (Fla.) at Nebraska, Sept. 20: Neither program is what it once was, but both have high hopes in 2014.
4. Penn State vs. UCF in Dublin, Saturday: Early test for new coach James Franklin after UCF won at State College last year.
5. Michigan at Notre Dame, Sept. 6: Want to know real reason the series is ending? Wolverines have won four of past five.
Top five conference games
1. Ohio State at Michigan State, Nov. 8: Might well be the de facto Big Ten championship game.
2. UW at Iowa, Nov. 22: Given the teams' soft schedules, West Division title could be on the line.
3. Nebraska at Michigan State, Oct. 4: Sneak preview of Big Ten title game or end of Cornhuskers as contenders?
4. Nebraska at Northwestern, Oct. 18: Past three meetings were decided by a total of seven points.
5. Michigan at Ohio State, Nov. 29: Buckeyes have beaten Wolverines in 11 of past 13 meetings.
Top five conference games to avoid
1. Purdue at Illinois, Oct. 4: This is the battle for sixth place in the West.
2. Illinois at Ohio State, Nov. 1: Buckeyes are 16-0 in Big Ten since 2012, Illini are 1-15.
3. Purdue at Indiana, Nov. 29: The Old Oaken Bucket has sprung a leak.
4. Rutgers at Maryland, Nov. 29: Let the newest Big Ten rivalry commence.
5. Minnesota at UW, Nov. 29: Gophers haven't touched Paul Bunyan's Axe since 2003.
Five easiest conference schedules
1. Iowa: Hawkeyes play in softer West, have Indiana and Maryland as crossover games and get Wisconsin and Nebraska at home.
2. Wisconsin: Badgers also play in West and have Maryland and Rutgers as crossover games but must play at Iowa in November.
3. Ohio State: The East is stronger, but Buckeyes face Illinois and Minnesota in crossover games and get Michigan in Columbus.
4. Penn State: Nittany Lions get byes before the Michigan and Ohio State games, plus Northwestern and Illinois as crossovers.
5. Michigan: Wolverines have a bye before Michigan State and, like the Buckeyes, miss UW, Nebraska and Iowa from the West.
Five toughest conference schedules
1. Rutgers: Slate includes Ohio State, Michigan State, Michigan, Penn State and crossovers with UW and Nebraska. Ouch.
2. Maryland: Big Ten didn't do the Terrapins any favors either, as UW and Iowa are the crossover games.
3. Illinois: Don't tell Illini the West is easy. Along with crossovers against Ohio State and Penn State, there is no letup.
4. Minnesota: Is there a tougher November than Iowa, Ohio State, Nebraska and UW? And the other crossover is Michigan.
5. Nebraska: Cornhuskers' three most difficult games — Michigan State, UW, Iowa — are on the road.
Top five potential surprises
1. Iowa: Hawkeyes went unranked in preseason coaches poll but are usually good when they're strong on both lines.
2. Michigan: If Wolverines can find a way to run the ball, their 7-6 record in 2013 will be quickly forgotten.
3. Northwestern: That 5-7 record was likely just an aberration for Wildcats under coach Pat Fitzgerald.
4. Penn State: Lions didn't trade up when James Franklin replaced Bill O'Brien, but they didn't trade down either.
5. Maryland: Terrapins could spring some upsets with senior quarterback throwing to elite group of receivers.
Top five potential disappointments
1. Michigan State: The past six Spartans teams that started a season ranked in the top 15 were unranked when it ended.
2. Nebraska: Coach Bo Pelini has worked on his image, but can he maintain his composure in the heat of battle?
3. UW: Of the top six or seven contenders, no team must replace more key players than the Badgers.
4. Indiana: Hoosiers could have the most prolific offense in the Big Ten and still not get to a bowl.
5. Minnesota: Upward trend under coach Jerry Kill could be stalled by impossible November schedule.
Top five teams with chance to make the playoffs
+3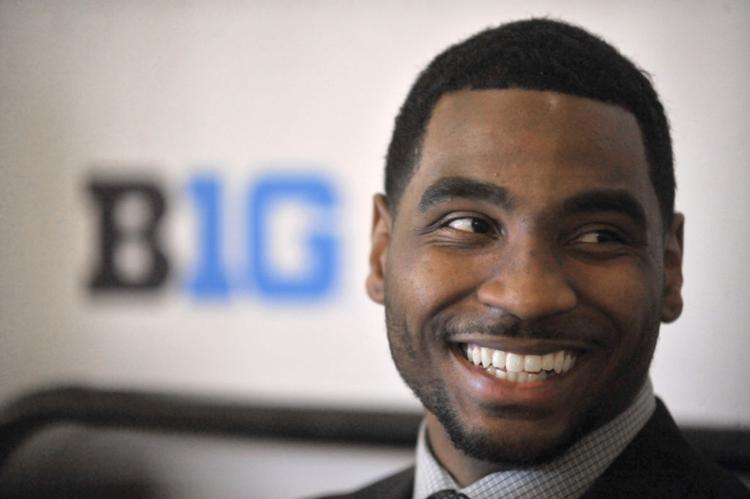 1. Ohio State: The East is tough, but the supremely talented Buckeyes should rebound from two season-ending losses, even without quarterback Braxton Miller.
2. Iowa: Sometimes it's not the best team that wins the championship, it's the one with the cleanest path to the title game.
3. UW: If Badgers get past LSU in their opener, they could be favored in every game until the Big Ten final.
4. Michigan State: After early test at Oregon, the toughest games are all at home.
5. Nebraska: If Cornhuskers get improved play at quarterback, they could beat out UW and Iowa in West.