Erika Douglas has opened the Driftwood Diner in the former Copper Penny restaurant at 200 Main St. in Brownsville, Minn.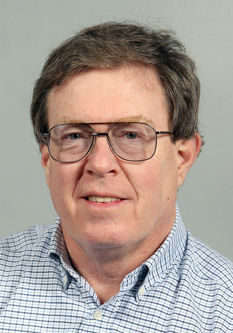 Douglas said she offers fresh, home-cooked comfort food at her diner, which opened June 19. She said some favorites include the hash brown omelet, homemade biscuits and sausage gravy, homemade soups, daily specials such as hot beef sandwiches and turkey dinners, and ice cream cones.
Hours are 6 a.m. to 1 p.m. daily except for Friday, when hours are 6 a.m. to 7 p.m. "We are thinking of opening on Monday and Tuesday evenings somewhere down the line," Douglas said.
"I have always dreamed of running a little diner," said Douglas, who has worked in bars and restaurants for her entire life, including seven years cooking breakfast and lunch at the Pettibone Boat Club. "And some crazy circumstances came together, creating this opportunity for me. It's been an incredible experience so far."
For more information, call 507-482-6333 or visit the diner's Facebook page.
---
The Class of '68 at 1310 Denton St. in La Crosse has been renamed Strassers, after the family that opened the tavern there around 1889.
Kory Bessinger, who bought the property 2½ years ago and bought the business last November, said the name changed to Strassers on May 3 when the bar's new sign was installed. "It is not patterned after any known sign, but La Crosse Sign Co. designed it to fit the feel of the building, business and history," he said.
"With that much history and that many years behind the name, it only felt right to take it back to its almost-original name," Bessinger said. The year 1889 appears on the front of the building, which Bessinger said is listed on the Local Listing of Historic Places as JP Strasser's Tavern.
Bessinger said he plans no other major changes to the business, except to open a beer garden late this summer.
He described Strassers as a "true neighborhood bar" that serves beverages and frozen pizza. It opens at 10 a.m. Saturday and Sunday and 11 a.m. Monday through Friday.
Bessinger also owns Yesterdays bar at 317 Pearl St. in downtown La Crosse.
The little historic tavern "called out to me," he said of his decision to buy it. "My grandparents lived on Redfield Street and I have a memory of walking by Strasser's as a boy," he said.
For more information, visit the Strassers Facebook page.
---
Balanced Health LLC opened June 1 in its new location in the 1012 Building at 1012 Superior Ave. in downtown Tomah.
Owner Sherry Koel said her business moved there from another Tomah location. "The new office space offers a more relaxing atmosphere for my clients," she said.
Treatments she offers include Access Consciousness Bars, Emotional Freedom Technique, Natural Crystalline Way Stone Healing, Shekinah and Metatron, and Reiki. She also sells retail products such as vitamins; specially formulated breast oil to soften and detoxify the breast; Mind, Body & Soy Candles, Young Living Oils and Life Leadership audios, videos and books.
"The vitamins I offer are specially designed for each person's need, including family history and any medical condition they are dealing with," Koel said. She also said the healing treatments she offers help put balance back into people's lives and are great stress relievers. "I can also help people release pain, including migraines," she said.
Koel plans to hold an open house in September or October. For more information, call 608-387-0105 or visit www.balancedhealthllc.net.