New owners Rob and Brandy Heilman have extensively remodeled the Iron Physique Gym at 605 Gillette St. in La Crosse and will hold a grand reopening/open house on Saturday.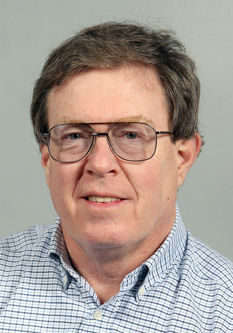 The Heilmans bought the gym last October and it remained open throughout the remodeling.
"We've added a significant amount of equipment," Brandy said.
"And we've replaced a lot of equipment," Rob added.
New flooring has been installed throughout the gym, which the Heilmans have expanded by 2,000 square feet — bringing its total size to about 11,000 square feet. The facility's bathrooms and locker rooms were remodeled, and the gym has begun offering tanning (two tanning beds were installed) as well as boxing classes.
A protein shake and fruit smoothie bar will be added in the near future, Rob said.
Members have access to the Iron Physique Gym 24 hours a day, seven days a week. Staffed hours are 6 a.m. to 8:30 p.m. Monday through Friday and 8 a.m. to 4 p.m. Saturday and Sunday. For more information, visit www.ironphysiquelax.com or the gym's Facebook page.
---
The Flower Basket Greenhouse & Floral Shop at 520 E. Terhune St. in Viroqua reopened April 17 under a new name, Bloom and Grow Garden Center.
It sells bedding plants, herbs, vegetable starts, hanging baskets, potting soil, colorful pots, soil amendments and has a large assortment of succulent plants and house plants. Hours are 9 a.m. to 6 p.m. Monday through Saturday and 10 a.m. to 4 p.m. Sunday.
"We will be open for extended hours through June; then we will be open on Tuesdays year-round and perhaps more often during specific seasons," said Mary Christenson, member of the Growing for Good Steering Committee.
The facility has been operated by the Pleasant Ridge Waldorf School since 2015 and is part of the school's new Growing for Good enterprise.
The school closed the garden center and floral shop last August in order to review the previous year and re-set the business, Christenson said. It came up with the Growing for Good enterprise, whose mission is to nourish beauty, educate the community and cultivate a just and resilient local food system, she said. A number of income-generating as well as educational activities are planned.
The garden center will be an educational center for people of all ages. The school will host more than 20 summer camps this summer and some will be gardening experiences.
For more information, visit www.bloomandgrowgardencenter.com or www.growingforgood.org or Facebook.
---
The Colonial Bowling and Banquet Center at 1415 W. Wisconsin St. in Sparta closed last weekend, which leaves that community without an operating bowling alley.
Dennis and Donna Sweet, who with their son Sam built and opened the facility along Hwy. 16 in 1997, closed the business last Sunday night. "The only way we could retire was to close the doors," said Dennis, adding that the business and property are for sale.
Sweet said he will be 73 later this month. He and his wife will continue to live in Sparta.
"There's been an outpouring of people who are avid bowlers or who we do our banquets for, wishing us well and saying we'll be missed," Sweet said. With the 12-lane bowling alley closed, the closest ones open to the public are in West Salem and Tomah, he said.
Sweet said a few people have expressed interest in buying Colonial Bowling and Banquet Center, but he hasn't received any offers yet. "People are whispering in my ear," he added. "But like I always tell people, talk is cheap. It takes money to buy something."