The La Crosse-based MOKA coffee shop chain opened its seventh location — a drive-thru — last week in the Crosseroads Center shopping center along Hwy. 16 in Onalaska.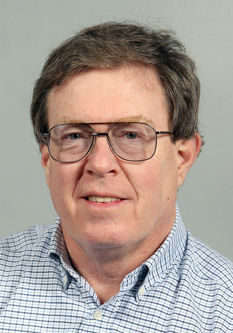 The drive-thru opened Monday. Its address is Suite 240 at 9348 State Hwy. 16, east of the Ground Round Grill & Bar.
The new location has MOKA's full menu, with coffee, espresso drinks, tea, smoothies and baked goods such as doughnuts, muffins and scones, as well as oatmeal and MOKA bars.
Hours are 5:30 a.m. to 8 p.m. Monday through Friday and 6 a.m. to 8 p.m. Saturday and Sunday.
"We've been looking for a location in Onalaska for a very long time," said Joan Wilson, one of two owners of the business. "We are really excited about being in Onalaska and doing business there. We feel very fortunate to have found a great location."
The Onalaska drive-thru has about 12 employees, Wilson said. For more information, visit www.mokacoffee.co or MOKA's Facebook page.
---
Matthew Anderson, who opened Olde Towne North Pets at 1233 Caledonia St. in 2006, has changed his business to Matts Coral Shack at 1231 Caledonia St., in the same building.
"I'm condensing it and making it by appointment only," Anderson said of changes he's been making since August at his pets and pet supplies business. It now occupies one rather than two storefronts in the building he owns. Customers now mainly buy his products online and make an appointment to pick them up.
Anderson said he made the changes because parking on Caledonia Street has become tight at times, and because he wants to spend more time with his 12-year-old son. "I'd been working 14-hour days" at Olde Towne North Pets, he said.
Matts Coral Shack sells saltwater corals, fish, reptiles, pet supplies, rocks, crystals and fossils. Anderson said he plans to add Koi fish to his product line next spring.
For more information, call 608-385-0461 or visit www.mattscoralshack.com or the store's Facebook page.
---
Leanne and Nick Tollefson opened their new Kids Galore Store on Sept. 13 at 122 N. Main St. in downtown Viroqua.
The store buys and sells new and gently-used kids clothing and gear, Leanne Tollefson said. Hours are 10 a.m. to 5 p.m. Tuesday, 10 a.m. to 6 p.m. Wednesday through Saturday and closed Sunday and Monday.
The store's grand opening will be Oct. 28.
"It's something I've always wanted to do," Tollefson said of opening the store. "And I felt the Viroqua area could benefit from it."
For more information, visit the store's Facebook page or email ilovekidsgalorestore@gmail.com.
---
Speedymason recently opened at 300 Sherry Lynn Lane, in the same building as Advanced Formliners, in Sparta. Both businesses are owned by Shane Calmes.
Speedymason manufactures a composite product used to install thin brick on the interior and exterior of buildings. That speeds up thin brick installation and saves contractors and homeowners time and money, according to the company.
"Nationwide, brick companies are racing to get their brick thin," said Tony Szak, Speedymason's U.S. and Canada national sales manager. "It saves a lot of money in shipping." The thin brick his company provides through its Evertrend Brick Collection is actual brick made out of clay and shale, Szak said.
For more information, call Szak at 608-304-7972, or visit www.speedymason.com or the company's Facebook page.