The former location of an Onalaska frozen yogurt shop has been transformed into a nail salon.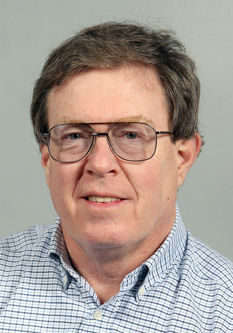 Cathie Pham and Amber Nguyen opened Soho Nails & Spa on March 9 in the former Yogurt Lab space at 1230 Crossing Meadows Drive in the Crossing Meadows Shopping Center in Onalaska.
The frozen yogurt shop, which closed last fall, was in the same building as Panera Bread and Sport Clips.
The new nail salon offers many kinds of manicures and pedicures, as well as artificial nails.
Hours are 9:30 a.m. to 7 p.m. Monday through Friday, 9 a.m. to 6 p.m. Saturday and 11 a.m. to 5 p.m. Sunday. The nail salon's telephone number is 608-781-8889 and it also is on Facebook. It soon will have a website, Pham said.
Pham said she and Nguyen became friends while working at another local nail salon, and had been looking for a location for their own salon for a year. Nguyen has lived in the area for seven years, while Pham has lived in the area since 2015.
Pham said she has owned nail salons in New Jersey as well as in Racine and Kenosha, Wis., over the past two decades.
---
Longtime friends Amy Halverson and Anne Scheetz opened Calluna Floral Design and Boutique on March 18 at 106 W. Main St. in downtown Spring Grove, Minn.
Named after a national flower of Norway, the floral design, gift and clothing store is in the former location of A Gift to Gab, which recently moved to LeRoy, Minn.
"We are trying to sell a variety of items so that if someone needs a last-minute gift for a birthday, wedding, etc., you can stop in and pick up something easily without having to leave town to purchase it," Halverson said. "So some of the things we sell are home decor, candles, house plants, jewelry, purses, baby gifts and kitchen items."
Halverson said she and Scheetz try to find items that are affordable but good quality. "And we love it when we can bring in locally-made items, like our lotions that are made in Minnesota, dip mixes made in Iowa, and even craft items we make ourselves like head bands and pillows," she said.
"We keep a couple bouquets in the cooler on a daily basis so you can stop in and grab something quick," Halverson said. "But if you know of an event or holiday, a couple days' notice is appreciated so we can get the specific type of flowers you're looking for fresh off the truck and make up an arrangement."
Hours are 10 a.m. to 5 p.m. Tuesday through Friday, 9 a.m. to 1 p.m. Saturday and closed Sunday and Monday. For more information, call 507-498-5994 or visit the store's Facebook page.
---
The Fix telephone and computer repair shop at 413 Jay St. in downtown La Crosse has closed.
Part of a small chain of shops based in St. Cloud, Minn., the La Crosse store closed about a month ago. A company official didn't respond to my email inquiry as to why it closed, and the firm's website no longer lists a La Crosse location.
When it opened in January 2016, the La Crosse shop was repairing telephones, computers, iPads, tablets and iPods, and also sold cellular telephone accessories.