Fred and Antoiwana Williams opened the basketball-themed Press Break drive-thru last week in front of LAXprint at 146 Rose St., serving panini sandwiches and soups.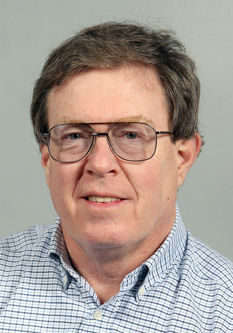 The drive-thru was the home of Oscar's Fully Belly Deli until that business closed in February, and before that was home to Jimmy's Gyro Hut.
"We love to cook and entertain for friends and family," said Fred Williams, who with his wife opened the new business on Tuesday. "This is something I've always wanted to do."
The Williamses are longtime basketball enthusiasts.
That's why they chose the Press Break name and gave basketball-related names to their initial seven sandwiches — such as The Airball, made with pita bread, spinach, cucumber, tomatoes, mushrooms, red onions, oregano and artichoke spread; and The Center, made with roast beef, cheddar cheese, red onions, green peppers, mushrooms and horseradish sauce on a steak bun.
Press Break also offers apple pie panini with vanilla bean ice cream for dessert, and plans to add more desserts, Antoiwana Williams said.
Within the next couple weeks, Press Break also will add Italian beef, Polish sausage and Chicago-style hot dog sandwiches to its menu, she said. Except for its Vienna-brand sausages, Press Break uses locally produced ingredients as much as possible, she said.
Hours are 10:30 a.m. to 2 p.m. Monday through Friday and may expand, Fred Williams said. Grand-opening specials continue this week.
For more information, call 608-782-6566 or visit the drive-thru's Facebook page. Press Break soon will have a website.
---
New owners Cassandra and Justin Birdd plan to reopen the Treehouse gifts and home decor store that closed last winter at 9546 E. 16 Frontage Road in Onalaska.
The Birdds, who live in West Salem, said last week they plan to open the store by early November under the name Treehouse Gifts. They are leasing the building.
The store will have merchandise similar to what it had in the past, Cassandra Birdd said. But there will be some new things — such as ready-made gift baskets for special occasions, some artwork by local artists, custom framing and a gift-wrapping station.
The store also will have special sections, such as a Christian section and sections for babies and children. For updates, check the store's Facebook page.
Last November, the previous owners announced a store-closing sale that they said would last until Dec. 24.
---
The Goodwill Industries Donation Express facility at 91 Copeland Ave. in La Crosse has closed.
Its last day was Sept. 24, said Dan Flannery, vice president-community relations for Goodwill Industries of North Central Wisconsin. The facility opened in April 2016 and its only purpose was to accept donated items.
"We'd hoped for better results from that location," Flannery said. "Even though that Donation Express was on a high-traffic route, it was challenging to draw attention to the facility, which is a bit removed from the roadside and sidewalk.
"We don't have immediate plans to open a different Donation Express location in the La Crosse area, but we always keep our options open," Flannery said.
The five people who had been working at the Copeland Avenue location now are working at the La Crosse Goodwill store at 3954 Mormon Coulee Road, he said.
Flannery also said Goodwill NCW employed 66 team members at the La Crosse store in 2016, with another 31 people gaining 5,000 hours of vocational training. It employed 87 team members at the Onalaska store, with 70 other people receiving more than 4,800 hours of vocational training, he said.
---
Construction has begun on the new Gross Chrysler Jeep Dodge Ram automobile dealership in Black River Falls. It's near the Gross Auto Group's Gross Chevrolet Buick GMC dealership.
The new dealership will open for business by Nov. 1. For the first few months, until the new facility is completed, the dealership's sales team will work out of a camper.
The new buildings are expected to be completed in April.
Mike Gross, one of the owners of the Gross Auto Group, said Chrysler contacted the group in January to ask about adding a Chrysler dealership in Black River Falls.
The new dealership is expected to have about six employees to begin with. As business grows, so will the number of jobs.
Gross Motors started in 1956 when Mike Gross's grandfather, Cliff Gross, and a partner bought a Chevrolet dealership. The business has grown since then and now includes dealerships in Black River Falls, Neillsville and Marshfield. For more information, visit www.grossauto.com.