The bar opened Saturday at the Sylvan Glen supper club near Stoddard, which is expected to be in full operation with a full food menu by early October.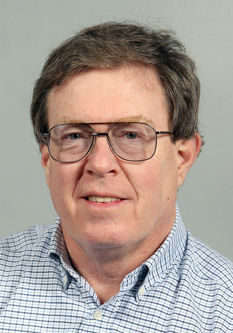 The bar in the supper club at N1856 County Road O opens at 3 p.m. seven days a week, said Trisha Gronemus, daughter of Sylvan Glen owner Ruthie Lepke.
Gronemus is helping her mother with the business.
Ruthie and her late husband, Danny Lepke, bought the Sylvan Glen supper club property about six years ago, after previous owners closed the business. The Lepkes demolished the old building and built a new one at the same site.
They had hoped to open the new Sylvan Glen in 2015. But that was before Ruthie was injured in an automobile accident that year, and before Danny was diagnosed with cancer in 2016. Danny died last September.
Sylvan Glen soon will be serving pizza and bar food, but the full menu will be much more extensive. The supper club is still accepting job applications, Gronemus said.
The bar serves beer (including 12 draft beers), wine and mixed drinks, Gronemus said. "Our signature mixed drink is our Southern Comfort Old-Fashioned Sweet," she said.
For more information, call 608-457-3030 or visit Sylvan Glen's Facebook page.
---
Angry's Way Out opened Aug. 6 in the former Brice Prairie Pub & Eatery at N5914 County Road ZZ on Brice Prairie.
"It's a neighborhood tavern with very good food," said Jonathan Stevens, who owns the new business with a silent partner. Brice Prairie Pub & Eatery closed about 1½ years ago and Stevens and the silent partner bought the property in July. Stevens also manages The Spillway Pub in Onalaska.
Angry's Way Out has an extensive food menu as well as beer, wine and cocktails. "We have a large selection of tequila," Stevens added.
"We smoke our own pork," Stevens said. "And Thursday night is smoked prime rib night."
The tavern's burgers are "huge," Stevens said. "We use a special blend of beef and pork belly," he said. Some other popular items include a duck bacon, lettuce, tomato and mayonnaise sandwich; steaks; salmon; pizza; breakfast lasagna and Chicken and Angry Cakes — a battered and fried chicken breast atop three cornbread pancakes. There's also a kid's menu.
Angry's Way Out opens at 11 a.m. Monday through Friday and 7 a.m. Saturday and Sunday. For more information, call 608-615-1115 or visit the tavern's Facebook page.
---
Fuel Good Nutrition opened Monday in Suite 101 on the first floor of the Doerflinger Building at 400 Main St. in downtown La Crosse.
It's a business but the technical term for it is "nutrition club," said Samuel Schultz, who owns Fuel Good Nutrition with Katia Schmitt, Tiffany Gardner and Jordan Gathje. But it doesn't sell memberships and people don't have to be a member to buy items, he said.
"Our main focus is to sell healthy meal smoothies, teas and aloes," Schultz said. "Some other things we do include selling supplements for at-home use. We also do wellness profiles, lead free workouts and help people get into their ideal shape and health."
Hours are 8 a.m. to 2 p.m. Monday through Friday and 10 a.m. to 2 p.m. Saturday. "But we're looking to have evening hours as well," Schultz said.
For more information, call 715-533-8315 or visit Fuel Good Nutrition's Facebook page.