That Foreign Place gift shop has moved to Suite 102 at 107 S. Third St. in downtown La Crosse. And a wine bar is expected to open sometime in August in the front of the shop.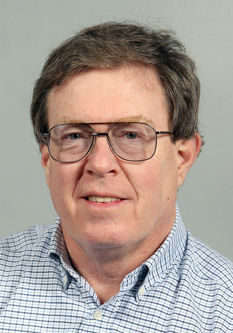 The store opened at its new location July 1. It had been at 123 S. Fourth St. since owner Robbi Wolff started the business in December 2015.
Her store sells imported wines, beer and spirits, as well as imported specialty food items and knickknacks. All of the wine is from Greece, as are many of the other products.
Wolff plans to open Christos Taverna sometime in August in the front of the shop. "It will be a wine bar with some food options," Wolff said.
"There's a little more room and a lot more products" than That Foreign Place had at its original location, Wolff said.
Hours are 11 a.m. to 5 p.m. Monday, 11 a.m. to 7 p.m. Tuesday through Friday, 10 a.m. to 5 p.m. Saturday and 10 a.m. to 2 p.m. Sunday. For more information, visit www.thatforeignplace.com or the shop's Facebook page.
---
Independent Cycle and ATV is the new name of the former Johnson's Cycle Shop at 1922 West Ave. S. in La Crosse.
Aaron Nicks bought the business from Randy Johnson in April and immediately renamed it.
Nicks services, repairs and sells parts for motorcycles, scooters and all-terrain vehicles. He also plans to offer winter storage for motorcycles and scooters.
"I'll be open year-round," Nicks said. Johnson's Cycle Shop had been closed in the winter months.
"I've known Randy over the years and told him a couple years ago that if he was planning to retire, I'd be interested in taking over," Nicks said. Johnson told him last fall that Johnson was ready to retire.
"I've worked in multiple dealerships and have extensive service and repair experience with all major brands," Nicks said. He graduated from the American Motorcycle Institute's motorcycle technician certification program in 1998 and has worked in the power sports industry since 1999.
For more information, call 608-784-6444 or visit the shop's Facebook page.
---
Officials at the La Crosse Training Center, a health club/training center that opened in April in the lower level of the King on 5th building downtown, last week announced two recent openings there and said a third will occur in September.
MMA Training Center, a division of La Crosse Training Center, opened June 1 and offers mixed martial arts such as Brazilian Jui-Jitsu, Muay Thai and other disciplines.
AGS Aesthetics, which opened at the center July 1, is a wellness education and coaching business owned by Grant Mayer and Chris Magnuson. It focuses on such things as holistic nutrition, functional strength, cardiovascular therapy, injury rehabilitation, dynamic stretching and, when required, herbal supplementation.
Mindful Motions Yoga, owned by Sierra Kliscz, will move to the center Sept. 1. It will offer both Vinasa flow yoga, hot yoga and beach yoga. Kliscz also is a paddleboard yoga instructor.
---
New owners have reopened Justa Pizza Place in Suite 5 at 201 Helen Walton Drive, on the north side of Tomah. It had closed about a year ago.
Chelsea and Jesse Bauman opened the pizza business July 6. Besides pizza, it sells breadsticks and beverages.
Customers can have Justa Pizza Place bake their pizza, or take it home and bake it themselves. Besides carry-outs, the business offers dine-in and delivery options. Hours are 11 a.m. to 10 p.m. seven days a week.
"We will be doing weekly specials," Chelsea said. "Such as Justa Mac N Cheese Mondays, Justa Taco Tuesdays, Justa Reuby Wednesdays, Justa Island Thursdays. People can order the special of the day at a discounted price."
For more information, call 608-567-2393 or visit the pizza place's Facebook page.
---
Lynn Rostad-Anderson has moved Turquoise Tomato from Mabel, Minn., to the former Solie Services location at 118 W. Main St. in downtown Spring Grove, Minn.
Rostad-Anderson, who lives in Spring Grove, said the store opened in its new location June 13. She had opened it in Mabel in February 2016. She is having a Relocation Celebration with sales, snacks, beverages and door prizes from 9 a.m. to 6 p.m. this Thursday and 9 a.m. to 5 p.m. Friday.
"It's an eclectic mix of home decor from farmhouse style to contemporary to shabby chic along with repurposed items, handmade items from Haiti to support Haitian families and adoptions in Haiti, fresh herbs, sarongs from Hawaii and handmade Norwegian items as well," Rostad-Anderson said of her store.
Inside the store is her The Pink Potato cafe, which she said has a light breakfast, lunch and coffee treats. The cafe has the same hours as the store. Summer hours are 9 a.m. to 5 p.m. Monday, Wednesday, Thursday and Friday; 10 a.m. to 2 p.m. Saturday and closed Sunday and Tuesday.
Rostad-Anderson also plans to begin offering art classes by early fall. The store also is available for private events such as parties and baby and bridal showers. And Rostad-Anderson is establishing a travel business.
For more information, call 507-450-5153 or visit www.turquoisetomato.weebly.com or the find the business on Facebook.