Waxing the City body waxing studio will open Tuesday at 319 S. Third St., on the first floor of the Grand River Station building in downtown La Crosse.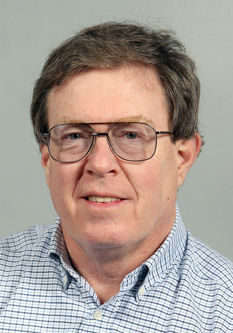 It will offer a full range of professional facial and body waxing services for men and women, said Maddy Brenny, Waxing the City regional manager. The chain is headquartered in Woodbury, Minn., as is sister company Anytime Fitness, she said.
Emmy Wallace is manager of the La Crosse studio, which is owned by franchisees Dan Kern and Mike Tonsager, who are both physical therapists in St. James, Minn. The two men also own four Anytime Fitness centers in southern Minnesota.
"We had visited La Crosse a number of times over the years," Tonsager said. "There was nothing around specifically dedicated to waxing," so he and Kern decided to open a Waxing the City studio in La Crosse.
"There are a lot of things going on" in downtown La Crosse, Kern said of the decision to locate the studio there.
Studio hours are 9 a.m. to 8 p.m. Monday through Friday, 9 a.m. to 4 p.m. Saturday and noon to 4 p.m. Sunday. Appointments are available but walk-ins also are welcome.
For information or to book appointments, call the studio at 608-519-4409 or visit http://studios.waxingthecity.com/la-crosse-wi or the studio's Facebook page.
---
Clothes Mentor, an upscale resale store for women, will begin retail sales Jan. 12 in Suite A at 1226 Crossing Meadows Drive in Onalaska.
That also is grand opening date for the store, in the former Blockbuster Video space in the Crossing Meadows shopping center. The celebration will continue throughout the weekend.
Mary Smith of Holmen purchased a franchise from the Minnetonka, Minn.-based chain of about 150 stores. The stores buy and sell high-quality, gently-used name-brand and designer clothing, shoes and accessories for women, she said.
Smith's store has been open since Oct. 10, but only to buy items. It takes a few months to purchase inventory in preparation for the start of retail sales, she explained.
Store hours are 9:30 a.m. to 8 p.m. Monday through Friday, 9:30 a.m. to 6 p.m. Saturday and 11 a.m. to 5 p.m. Sunday.
For more information, call the store at 608-781-3358 or visit www.clothesmentor.com/onalaska-wi or the store's Facebook page.
---
Allison Steers of Onalaska has started Get Social, LLC.
The business officially launched Dec. 1 and offers website design, development and management; social media management; content marketing; personal and professional videos; and training in use of social media such as Facebook, LinkedIn, Twitter, Pinterest, Instagram and Snapchat.
Steers said her prospective clients are businesses both large and small. "My goal is to help businesses brand themselves in local markets by simplifying and improving the interactions between a company and its social media-using customers," she said.
For more information, call 952-221-8088 or visit www.getsociallacrosse.com or the firm's Facebook page.