Jail mug shots
A Prairie du Sac man was injured early Monday when he lost control of his motorcycle and crashed in Vernon County.
Badgers
Packers
Brewers
PrepZone
Outdoors
WIAC
With a considerably more daunting schedule looming in 2016, this season might be UW's last chance to play its way into any national championship conversation.
Pages from history
Search our archives
More pages from history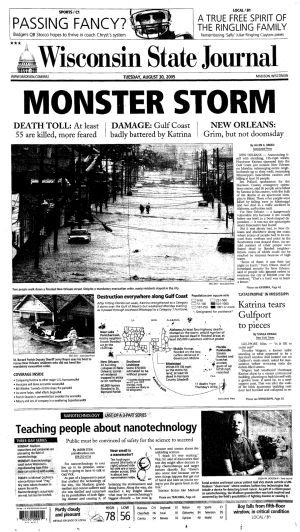 In 2005, Hurricane Katrina made landfall near New Orleans, Louisiana as a strong category 3 hurricane.
Simply enter the phone number and zip code associated with your subscription to get unlimited access to all madison.com digital products.

Vote! Today's poll
Loading…
Will Donald Trump cause the Republicans to lose the 2016 presidency?