Tracking Scott Walker
Also, the likely 2016 GOP presidential candidate suggested he won't seek votes in Florida and accused the media of WDS.
Jail mug shots
Sen. Scott Fitzgerald, R-Juneau, and Rep. Mark Born, R-Beaver Dam, released a joint statement on Thursday against that placement.
Pages from history
Search our archives
More pages from history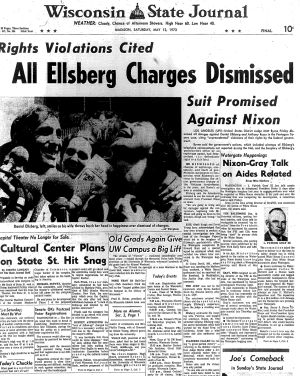 In 1973, a U.S. District judge dismissed all charges against Daniel Ellsberg, the military analyst who released the Pentagon Papers, citing government misconduct.
Simply enter the phone number and zip code associated with your subscription to get unlimited access to all madison.com digital products.