Jail mug shots
The flooding affected six rooms at the Oak Park Place apartments, 718 Jupiter Drive.
Pages from history
Search our archives
More pages from history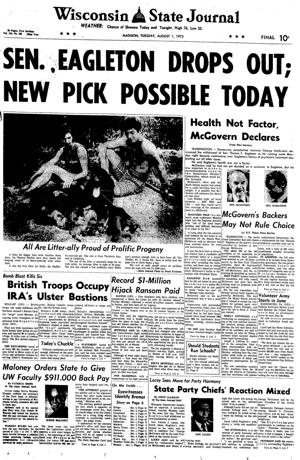 In 1972, Democratic vice-presidential candidate Thomas Eagleton withdrew from the ticket with George McGovern following disclosures that Eagleton had once undergone psychiatric treatment.
Simply enter the phone number and zip code associated with your subscription to get unlimited access to all madison.com digital products.

Keep tabs on the latest developments as Gov. Scott Walker vies for the 2016 GOP presidential nomination.
Vote! Today's poll
Loading…
With Scott Walker now an official presidential candidate, how far will he go?