Tracking Scott Walker
New Walker also appointed a lawyer who worked for the Republican Party as a Dane County Circuit Court judge.
Jail mug shots
The Madison Police Department made seven arrests late Wednesday night in response to recent gun violence.
Phil Hands' cartoons
Guest columns
Jason Rezaian, the Tehran bureau chief of the Washington Post, wrote two interesting stories from Iran last July — about fear of an epic water shortage and the cult popularity of baseball. Then Rezaian disappeared from the pages of the Post —…
Pages from history
Search our archives
More pages from history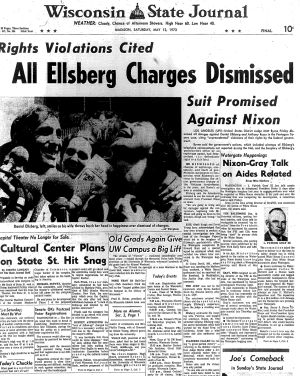 In 1973, a U.S. District judge dismissed all charges against Daniel Ellsberg, the military analyst who released the Pentagon Papers, citing government misconduct.
Simply enter the phone number and zip code associated with your subscription to get unlimited access to all madison.com digital products.

Vote! Today's poll
Loading…
Are you planning on attending Brat Fest at all this weekend?