Jail mug shots
A Wisconsin Dells man faces seven criminal charges after police witnessed him exposing himself to a teenager.
Phil Hands' cartoons
Guest columns
Many adults tend to dismiss scientific research about the adolescent mind. Perhaps they came of age during a time when children, especially teens, were expected to behave as little adults.
Pages from history
Search our archives
More pages from history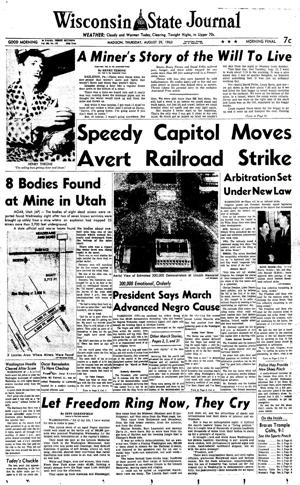 In 1963, more than 200,000 people jammed Washington, D.C. in one of the largest demonstrations in the capital's history.