The Wisconsin Legislature's budget writing committee is poised to vote Friday on proposed cuts to the University of Wisconsin System and the D…
Tracking Scott Walker
New Watch live as the Joint Finance Committee takes up proposed cuts to the University of Wisconsin System and the Department of Natural Resources in the state budget.
Jail mug shots
The teen said in court that the sexual assaults began when she was about 9 years old. Domingo Lopez was accused of repeatedly molesting her between 2009 and March 2013 while the couple lived in Sturtevant and Mount Pleasant.
Pages from history
Search our archives
More pages from history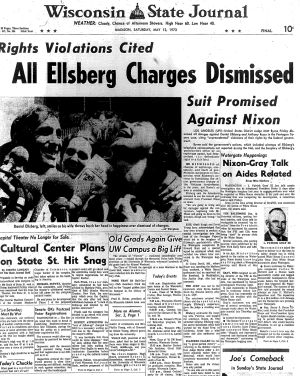 In 1973, a U.S. District judge dismissed all charges against Daniel Ellsberg, the military analyst who released the Pentagon Papers, citing government misconduct.
Simply enter the phone number and zip code associated with your subscription to get unlimited access to all madison.com digital products.