Join city hall reporter Dean Mosiman for a live chat on two major Madison developments that made news in recent days: Union Corners on the Eas…
Tracking Scott Walker
The governor's five-day trip to the Holy Land comes as he seeks to shore up his foreign policy credentials.
Jail mug shots
A couple hiding numerous bottles of high-end liquor under packages of paper towels walked out of an East Side supermarket with the $2,000 in booze on Sunday afternoon, police reported.
Badgers
Packers
Brewers
PrepZone
Outdoors
WIAC
New Monona Grove senior Gabby Beauvais holds the No. 1 spot in three events — the 200- and 400-meter dashes and the long jump — on the most recent Wisconsin Track Online state honor roll.
Phil Hands' cartoons
Guest columns
The Supreme Court led by Chief Justice John G. Roberts Jr. hasn't been friendly to legislative attempts to reduce the corrupting influence of money in election campaigns.
Pages from history
Search our archives
More pages from history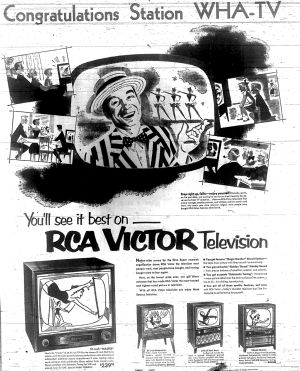 In 1954, WHA-TV, Channel 21 began broadcasting, becoming Madison's third television station.
Simply enter the phone number and zip code associated with your subscription to get unlimited access to all madison.com digital products.

Vote! Today's poll
Loading…
Should a 48-hour waiting period be required for gun purchases from gun shows and online?