INSIDE WISCONSIN
Controlling health care costs appears lost in latest debate over insurance plans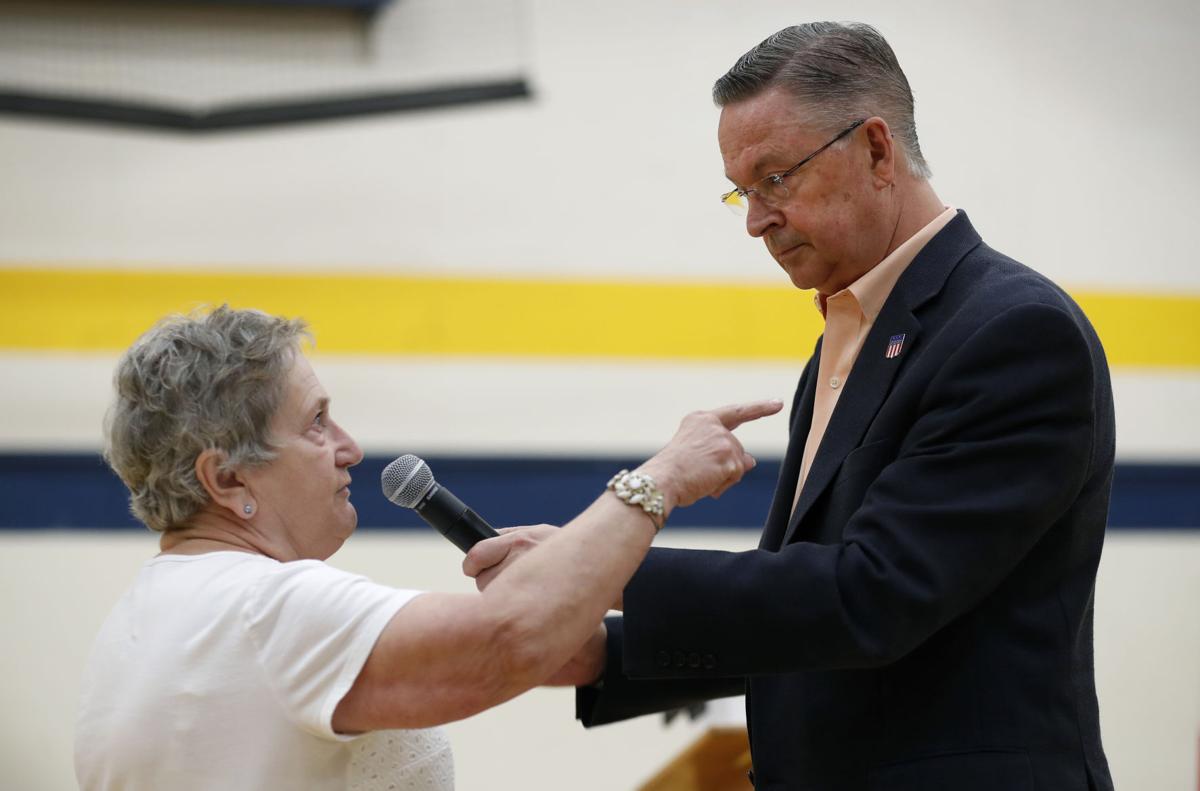 Just across Wisconsin's southwest border in the Iowa city of Dubuque, about 1,000 people showed up Tuesday night for a town hall meeting with U.S. Rep. Rod Blum, a Republican software company owner who represents northeast Iowa in the House of Representatives.
By all reports, it wasn't a lovefest.
People upset with Blum's May 4 vote in favor of repealing the Affordable Care Act shouted him down as he tried to explain why he believed the repeal of "Obamacare" would help far more Iowans than it would hurt. Many in the crowd weren't buying it and loudly expressed their frustrations.
It's a scenario being repeated across the United States as the debate over health care reform has reverted to a fixation on reforming health insurance — at best, only part of the problem — versus health care itself.
The real problem with health care in the United States is that it costs more than what the nation's economy gets in return. Health care costs in the United States stand at 17.1 percent of gross domestic product, compared with 13.1 percent of GDP in 1995. Those figures are far higher than comparable GDP shares in other industrial nations, including Germany (11.3 percent today versus 9.4 percent in 1995); Japan (10.2 percent and 6.6 percent); Great Britain (9.1 percent and 6.7 percent); and China (5.5 percent and 3.5 percent).
While health care costs are rising around the world, too, the threat to sustainable prosperity in the United States is larger because the GDP share devoted to health care is much bigger.
Businesses bear much of the burden under the U.S. system, which means they must struggle to compete in the face of rising costs. Corporations spend about $12,600 annually to cover a family of four, according to a study by the Kaiser Family Foundation. That has increased 54 percent since 2005.
Which is a bigger drag on companies trying to compete in a global economy: Health care costs at 17 percent of GDP, or corporate taxes at 2 percent of GDP? For most companies, the answer is health care costs.
That's a nuanced and somewhat qualified answer, of course. Most companies will pay what it takes to cover their workers if higher-quality care leads to better employee recruitment, attendance, morale and retention. Fortunately, Wisconsin fares much better than most states on the health care quality scale.
Health care costs will remain high nationally, however, so long as the debate continues to focus on health insurance reform versus health care reform.
Insurance companies are basically middlemen in the debate, while companies are generally on the front lines of holding down costs. And why not? American companies, large and small, are responsible for covering 150 million people.
Some companies have saved money by aggressively pushing primary and preventive care versus waiting until workers are sick and even hospitalized. Costs can decline by 25 percent or so through proactive primary care, many Wisconsin companies have discovered.
Others have gone to the "medical home" approach, an enhanced primary-care model that provides comprehensive and timely care with appropriate reimbursement, emphasizing the central role of teamwork and engagement by those receiving care.
Companies also put pressure on the health-care system for cost transparency, which can vary wildly by plan and location.
Higher drug costs are also a major contributor to the problem. John Torinus, the chief executive officer for Serigraph Inc. in West Bend, wrote recently about his company's otherwise successful efforts to control health care costs. The company and its workers drove down costs by $295,000 on a $6 million total bill in 2016, Torinus wrote, but those savings were reduced by a $228,000 increase in prescription drug costs.
"Ten years ago, we spent 10 percent of our health bill on pharmaceuticals," Torinus wrote. "In the fourth quarter of 2016, drugs cost us 22.5 percent."
As the U.S. Senate prepares to take up the House-passed bill, it should turn to the private sector for advice on what works to control health costs without sacrificing — and even improving — health care quality. There are ample examples of best practices that could inform the larger debate.