Although it's nearly 100 years old, Madison's Oscar Mayer plant may have been singled out for retirement not because of its age but because it's too big — and too tall.
At least, that's what the local labor union chief is speculating.
"We have a huge facility, and they're only using one-third of it," said Doug Leikness, president of United Food & Commercial Workers Union Local 538.
But an even bigger culprit, he said, could be the plant's long-standing bread and butter: its hot dog production line built on an upper floor in the 1970s and updated in the same location about 20 years later.
"Our plant is stacked eight floors high. We have a hot dog line on the seventh floor," Leikness said. "That's really our undoing.
"We're continually wasting a lot of time and manpower trucking products up and down. The movement of all the products is inefficient."
Michael Mullen, a spokesman for parent company Kraft Heinz offered little explanation Thursday for why the Madison plant was among seven factories that will be closed over the next two years beyond noting the need "to eliminate excess capacity and reduce operational redundancies for the new combined company."
In addition to the Madison plant, Kraft Heinz factories will close in Fullerton and San Leandro, California; Federalsburg, Maryland; Campbell, New York; Lehigh Valley, Pennsylvania; and St. Marys, Ontario, Canada.
Leikness said the Madison plant is structurally sound. But as products have been moved to other factories — such as the Lunchables line that shifted to Davenport, Iowa, and Fullerton, California, in 2001 — new work has not come in, leaving a lot of unused space, he said.
To make better use of that space, the company built a high-capacity hot dog production line on the first floor more than 10 years ago. The ground floor location alone speeds the process and cuts labor and building maintenance costs. "We're doing hot dogs better than anyone else," Leikness said.
Even so, the company plans to add two high-capacity hot dog assembly lines at its plant in Columbia, Missouri that will be just like the newer line in Madison, Leikness said. Kraft Heinz is proposing a $114 million expansion of its Columbia factory, and by updating lines installed nearly 30 years ago, fewer workers will be needed. So the plant will downsize from the current 500 employees to 350, the Columbia Daily Tribune reported in July.
Kraft Heinz asked for a 75 percent property tax break for 10 years as part of the deal, the paper reported.
The food conglomerate also wants to build a new Oscar Mayer factory in Davenport, Iowa, replacing the current Davenport plant with a more efficient one, with the help of nearly $15 million in state and local incentives, according to the Quad-City Times. The move will cut Oscar Mayer's workforce in Davenport from 1,400 to 475.
Leikness said a union representative in Davenport said 800 union jobs will be lost there.
Zero-based budget
Jim Hertel, managing partner of Willard Bishop, a food retail consultant firm in Barrington, Illinois, said those moves are consistent with the way 3G Capital does business. 3G, a Brazilian firm, worked with Berkshire Hathaway to engineer H.J. Heinz's purchase of Kraft Foods Group in July.
Its technique is to employ zero-based budgeting, he said. "They will look at, literally, every activity that a company is spending time and money on and they'll assess whether it's adding value or not. If it's not adding value then it goes away.
"And if it is adding value, they'll assess: Are they spending too much money on it, too little money on it or just the right amount?" Hertel said.
"There's a point at which spending any more money on it doesn't make any sense and that's the point at which they want to stop," he said.
UW School of Business professor Robert Krainer said he thinks more than a consolidation, the changes represent a contraction. "They are producing a product that fewer and fewer people are consuming," he said.
Consumers, he said, are giving more thought to what goes into their food.
"More and more people are shifting to fresh foods rather than processed foods," Krainer said. "As the society grows wealthier and more health conscious, I think that's going to be a steady trend, and is going to work against Kraft."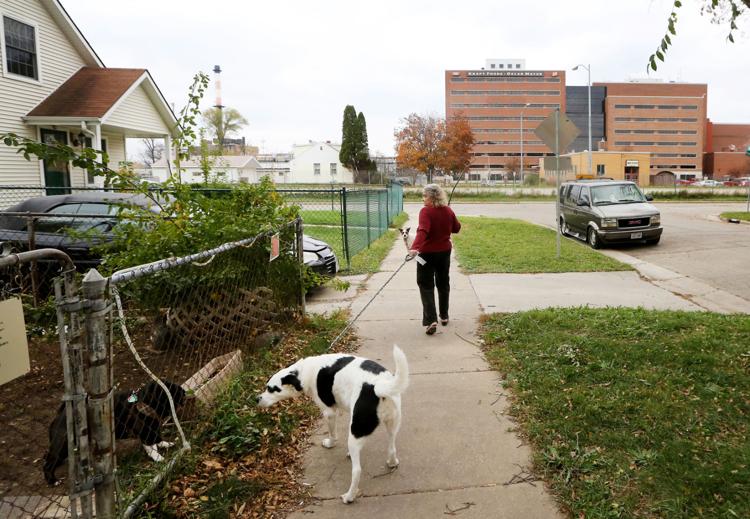 Job loss timetable
Leikness said the union's chief stewards met with Oscar Mayer plant manager Dennis Ryan and human resources officials Thursday and were told production employees won't lose their jobs until at least July 2016.
"There are some products here that they don't make anywhere else yet," Leikness said, such as Braunschweiger and liver cheese. He said the Madison plant also has a spice department that supplies other Kraft Heinz plants. Leikness said the stewards were told administrative offices will be empty by July.
Of the 1,000 Oscar Mayer and Kraft Heinz corporate employees in Madison, about 250 office workers will have a chance to transfer to Chicago, where Oscar Mayer headquarters will move.
Administrative offices already are mostly bare since 165 non-union positions were eliminated in August, Leikness said. "Everything changed dramatically, right then and there," he said.
The entire Madison operation is expected to shut down by early 2017, Leikness said.