When the Party Port is bulldozed to make way for an apartment building, commercial space and townhomes at the corner of University Avenue and Ridge Street, there will still be many places in the city to buy a half-barrel of beer, a bottle of vodka or wine or a six-pack of the latest craft beer creation.
Madison is flush with liquor stores, grocery stores and convenience stores that sell alcohol. You can even buy a six-pack of Spotted Cow at Shopko and a bottle of Prairie Fume at Walgreen's. And later this year, Total Wine & More, a Maryland-based mega liquor retailer, will open a 23,146-square-foot store at West Towne Mall. The store will be about double the size of the liquor department at the nearby Woodman's Market.
But when Party Port closes its doors on Feb. 14, it will bring to an end one of the longest runs by a liquor store in the city, surpassed only by Badger Liquor, 402 State St., that was founded shortly after the repeal of Prohibition in 1933.
Party Port opened its doors in either 1946 or 1947, according to information found in city directories from that era. Over the last 71-plus years, the low-profile building with the retro neon sign along one of the city's busiest corridors has been a destination for the working class, residents who live along the shores Lake Mendota and legions of college students who, for a time, helped the business become one of the largest sellers of kegs in the country. 
"There's a lot of loyal customers," said Sam Fassbender, 28, who was working at the store recently. "They'll miss it. But business is business."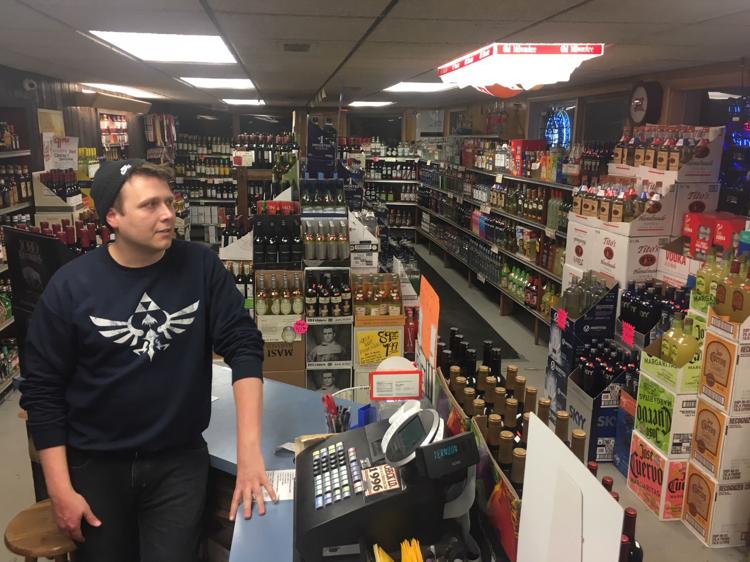 Fassbender, the nephew of the store's owner, Pat Machovec, said keg sales haven't been as strong in recent years but are still a key part of the business, especially for Badgers football games, summer parties and the holidays. A chalkboard that lists one-sixth-,quarter- and half-barrel brands and prices in colored chalk has been a familiar presence in the business for years, although online orders have also been an option for customers.
Flad Development & Investment Co. was recently granted approval from the city's Plan Commission to build a mixed-use project that includes 39 apartments, eight townhomes, underground parking and 10,600 square feet of commercial space. What is being dubbed the Quarry Shoppes & Apartments at Mid-Town, the site includes the Party Port property and three adjacent parcels facing Harvey Street.
Liquor stores in Madison have had staying power.
Steve's Liquor was founded on University Avenue in 1953 by Steve and Alice Varese. The business expanded to a second location on Mineral Point Road in 1970 and then that store was replaced in 1995. The store was forced to move to Junction Road after a 2011 project to redesign the intersection of Junction and Mineral Point roads went forward. A third location was added in 2012 on McKee Road.
Bottle Stop Liquors, 2734 E. Washington Ave., has been around since at least 1970, according to city directory data, and had previously been home to Karel's Liquor since at least 1960. The building at 2929 E. Washington Ave. has been home to a liquor store since at least 1973, when the city directory listed Spahn's Liquor at that location. It later was Warehouse Liquor and is now home to Trixie's.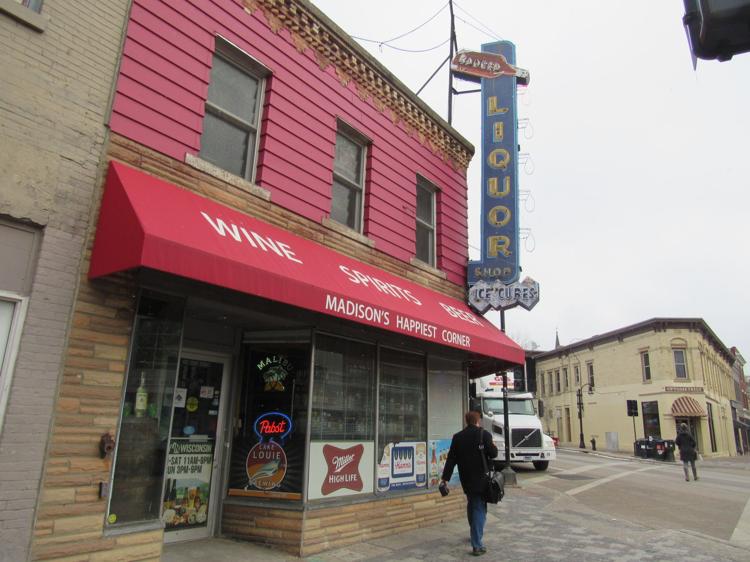 The city directory shows that in 1946, what is now the Party Port property at 2901 University Ave. was vacant, but in 1947 was home to the liquor store whose president was William B. Cantwell. Robert Hibbard bought the business in 1948 and ran the store until 1962, according to his son, Tim Hibbard. In 1958, the city dirctory said the store served "a high-grade selection of liquor, wine, beer, soda and snacks."
At some point, Bob Ranguette purchased the business and, in 1997, it was bought by Monumental Enterprises, a company owned by Patrick Machovec, who at the time also owned Mike's Liquors on Regent Street. In addition to Party Port, Machovec now owns Village Liquor in Cottage Grove and Liquor Towne, 5276 Williamsburg Way in Fitchburg.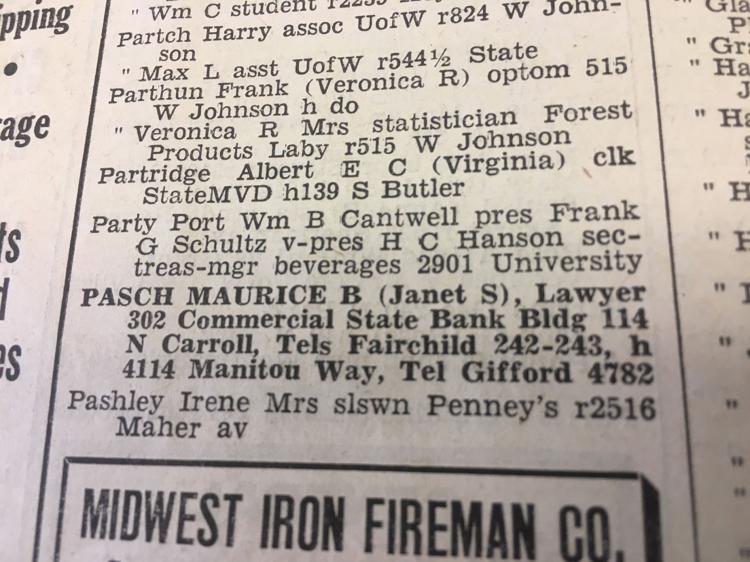 Machovec did not respond to a request for comment. But Fassbender, his nephew, said that since the marquee was changed announcing the closing of the store, business has picked up, new people are stopping in, and some are asking about mementos. 
"We've had a lot of people ask about who gets the chalkboard and who's getting the sign outside," Fassbender said. "I don't know what (Machovec's) plans are for the sign, but it's huge. It's been there forever."