For the last few years, Verona Area Community Theater was turning away some children who wanted to join the group's classes and productions. There just wasn't enough space to fit everyone who wanted to be involved.
But after two years of fundraising and construction, that's no longer a problem.
The theater group will celebrate the opening of its new building at 103 Lincoln St. on Saturday with a ribbon cutting at 1 p.m. followed by an open house until 5 p.m. Participants past and present along with community members will be able to tour the $2 million facility, which organizers say would have never happened without the support of the area's residents.
VACT founder Dee Baldock, 71, spoke with tears in her eyes when she described the relationship between the theater group she founded 25 years ago and the Verona community.
"I think the city of Verona has taken ownership of our theater groups from the very beginning. When I started it in '92, they were behind us already," said Baldock. "I really am touched by how this city has supported us — the people of the city and the city government."
Baldock said it is also the perfect time to show appreciation for the theater's community support.
"We want (the community) to come in and see what it became," Baldock said of the new building.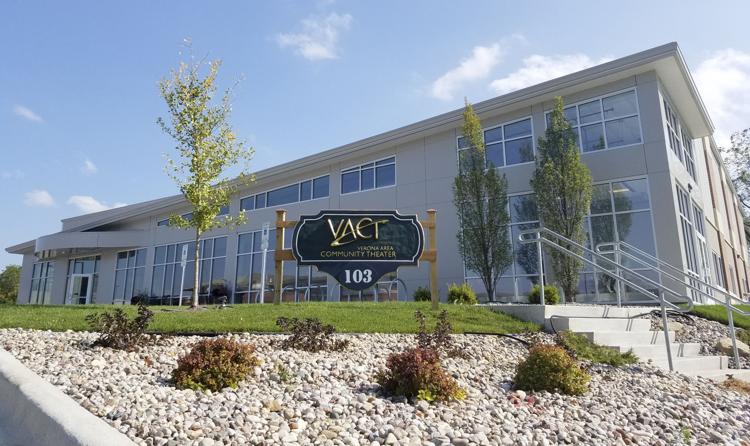 With about 14,000 square feet, the new building is almost three times the size of the old facility at 405 Bruce St., which was sold to the city of Verona for $360,000. The crown jewel of the new building is the actual theater inside, something the old facility didn't have, since the group usually performs at Verona Area High School.
VACT still plans to continue using the high school's theater for most of its shows, but this theater offers up to 150 seats for smaller shows and performances.
Along with the theater, there is a new dance room with a sprung floor that can absorb some of the shock that would otherwise stress a dancer's joints. There are also rooms dedicated to music rehearsal, costume storage and set building.
While the idea of building a new facility began a few years prior, fundraising efforts began in earnest in 2015.
Smaller donors step up
Fundraising took longer than the organization expected, Baldock said. The board anticipated donations from some larger organizations, but those never came. She said there were several major donations, including an anonymous matching-grant donation of $100,000, but most donations came from individuals in smaller amounts.
Even though there were some finishing touches left to be added, VACT began using the new building in June for its summer camps. Verona Area High School junior and longtime VACT participant Maddie Vilker said she's already seen the benefits of the expanded space.
In the new space, the theater was able to offer more learning options focused on different aspects of theater, including prop-making, dance and costuming.
"The quality of everyone's experience has improved 100 percent. There's no doubt about that," said Vilker, who acted in her first VACT show when she was in fifth grade.
'For the kids'
Learning different theater-based skills isn't the only benefit that participants receive. Baldock said self-confidence is the main takeaway for people who join VACT.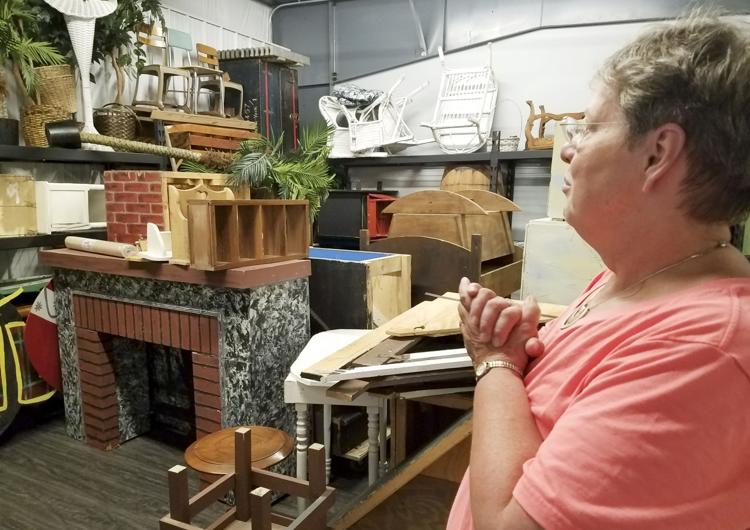 "I always say that in so many ways we did this project for the kids," she said. "The self-confidence that they learn by performing is just amazing. You could just see from one year to the next how they grow."
Vilker echoed that sentiment. In the past, she considered a career in theater, but the confidence she gained among her friends and mentors at VACT led to another trajectory: political science.
While participating in a model U.N. through her high school, she began thinking about a political career. She credited the public speaking skills she learned and the confidence instilled in her.
Still, Vilker sees herself incorporating theater into her future. After all, VACT has become like an extended family for her.
And with more space, Vilker said, there is just more room to add new people to the VACT family.